Long-running Financial District French bistro L'Olivier (465 Davis St.) is closing after nearly 39 years in business.
L'Olivier, which opened in 1978, has postings announcing the closure in its windows and on its website. According to a receptionist we spoke with today, it will close sometime in April; she declined to give a reason for the closure.
The restaurant, which specializes in traditional French cuisine, is popular for private parties, and is often closed on weekends to host events. However, longtime customers are being encouraged to return for a final meal, with a 10 percent discount at lunch, 15 percent discount at dinner, and a free glass of wine.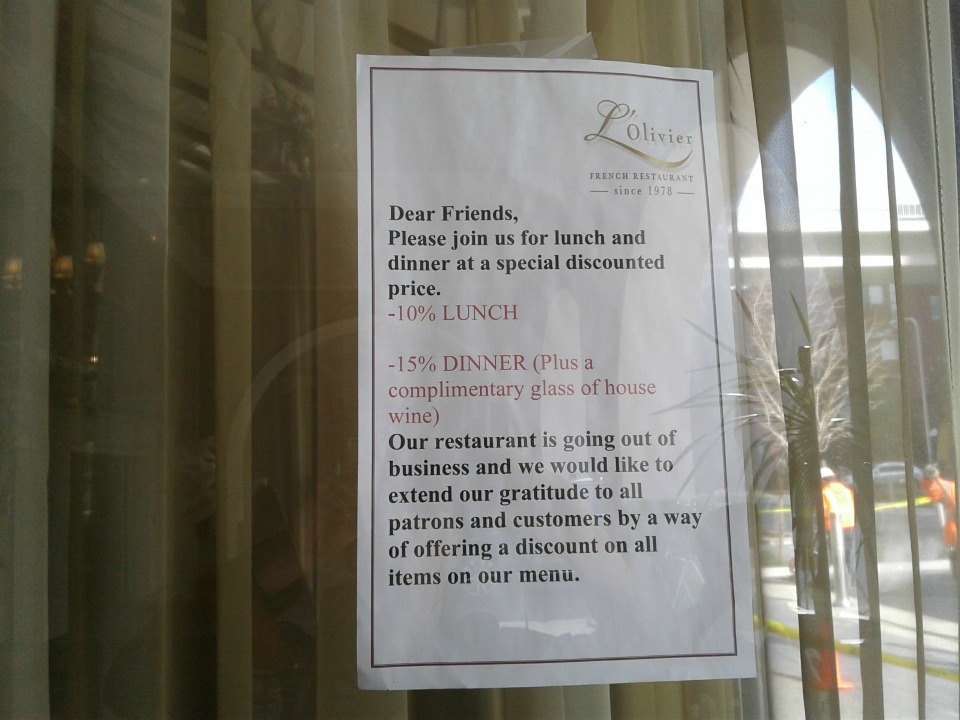 "We would like to extend our gratitude to all patrons and customers by way of offering a discount," the restaurant writes. 
There's no word yet on what new business might be moving into the Davis Street location.