Last week, CVS Pharmacy announced that it will be closing its location at the Market & Noe Center on March 11th. With the future of the center's largest space in limbo, we thought it would be a good time to take a look back at the history of the property.
The property at 2280-2288 Market Street has been owned by the same family for nearly 90 years. It was originally purchased in 1928 by husband-and-wife Finnish immigrants Matti and Sandra Finnila, who paid $20,000 for it. (In today's dollars, that would be about $280,000.)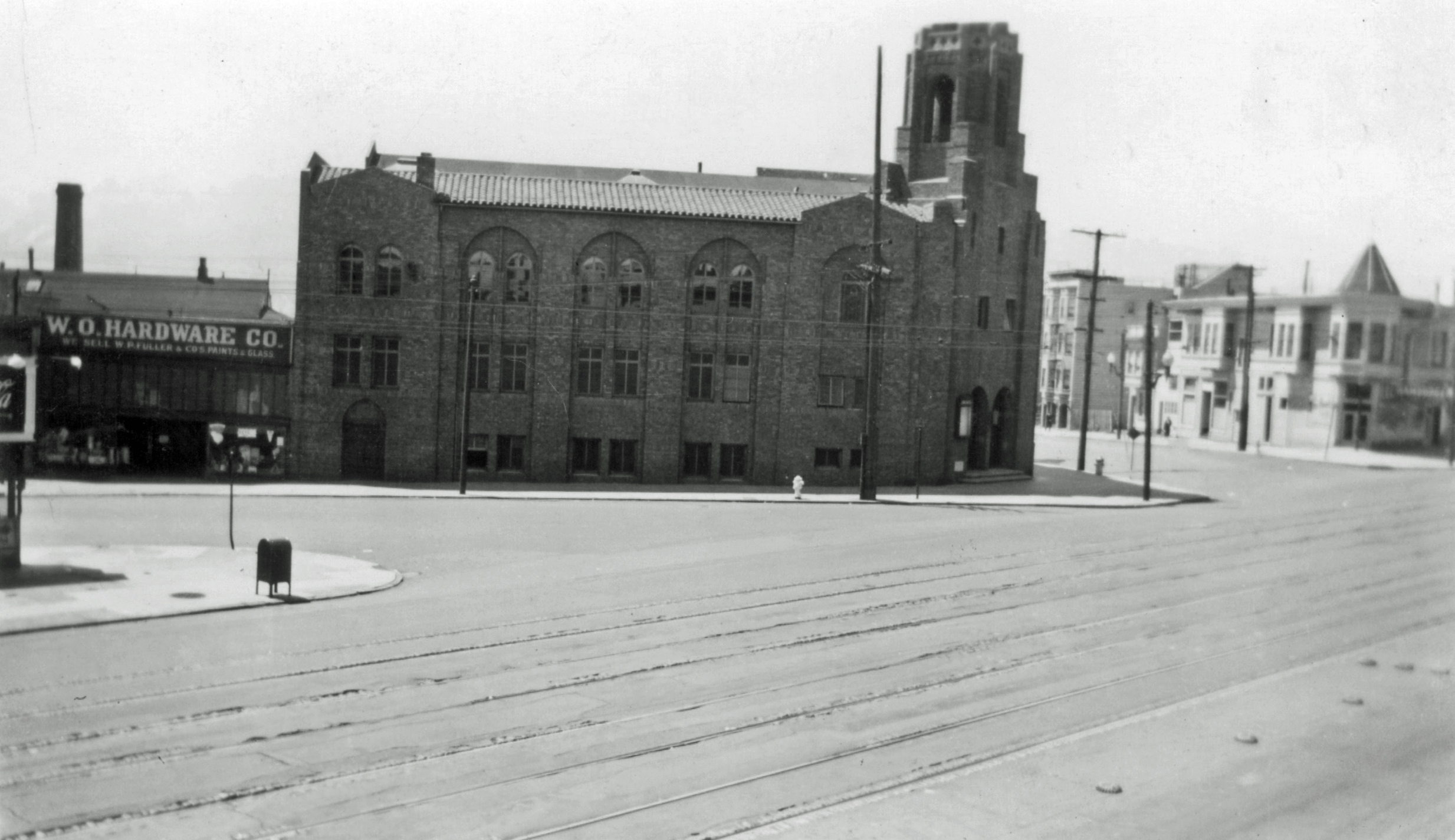 At the time, the neighborhood we now call the Castro had a large Finnish population, including a Finnish hall and Finnish church. The neighborhood was often referred to as Little Scandinavia or Finn Town.
Matti, a brick mason and contractor who emigrated from Finland in 1902, met Sandra (née Lantta) after arriving in San Francisco. They first lived at 9 Douglass Street in Corona Heights, before purchasing a Victorian house at 17th and Castro streets. They decided to build a sauna in the basement of their home, which turned out to be a successful business venture.

In 1928, the Finnilas purchased the vacant lot near the corner of Market and Noe streets, with the goal of turning it into a larger public sauna. Matti constructed what came to be known as the "Finnish Baths" alongside his son Alfred, who also worked on the construction of the Golden Gate Bridge and adjoining Bridge Round House.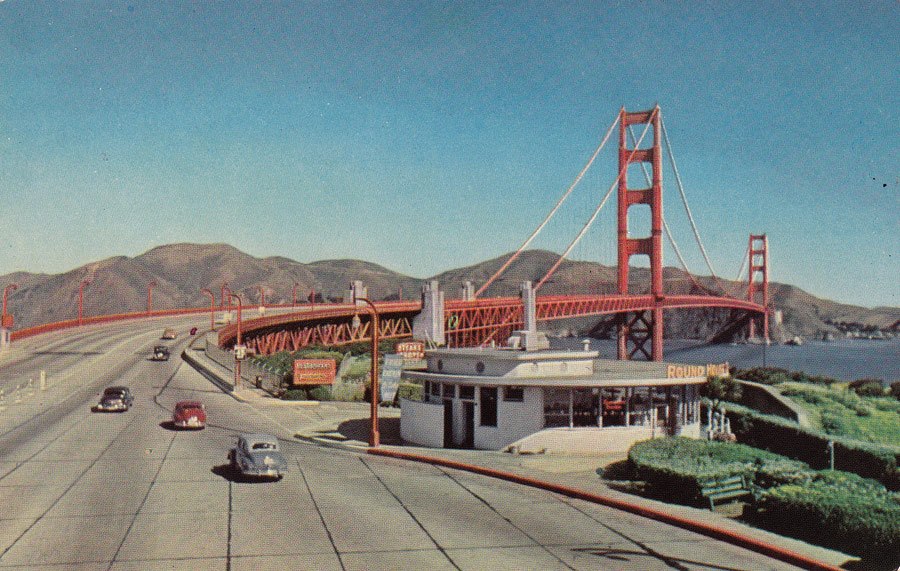 Finnila's Finnish Baths were completed in 1933, and featured a large one-story brick structure with two public baths—one for men and one for women. It also included 12 smaller private baths.
Matti Finnila also built a three-bedroom home atop the northwest corner of the building (facing Noe Street), where he lived with his family.
It's commonly believed that the Finnila family also ran a pharmacy connected to the Finnish Baths, on the site of what is now Cafe Flore. But Kent Jeffrey, grandson of Matti and Sandra, told us that's incorrect. 
"There was never a pharmacy affiliated with Finnila's Finnish Baths," Jeffrey said. "Many years ago, my grandfather or my Uncle Alfred looked into buying that corner, [but] the title was apparently tied up at the time they looked into it, so they were never able to buy it." (Prior to Cafe Flore's construction in 1973, the space may have been a used car lot, he said.)
The Finnilas did lease a portion of the Finnish Baths building to other businesses. "A few of the spaces on the Market Street side were leased to small businesses, including a barbershop, beauty salon and a some type of doctor's office," Jeffrey said.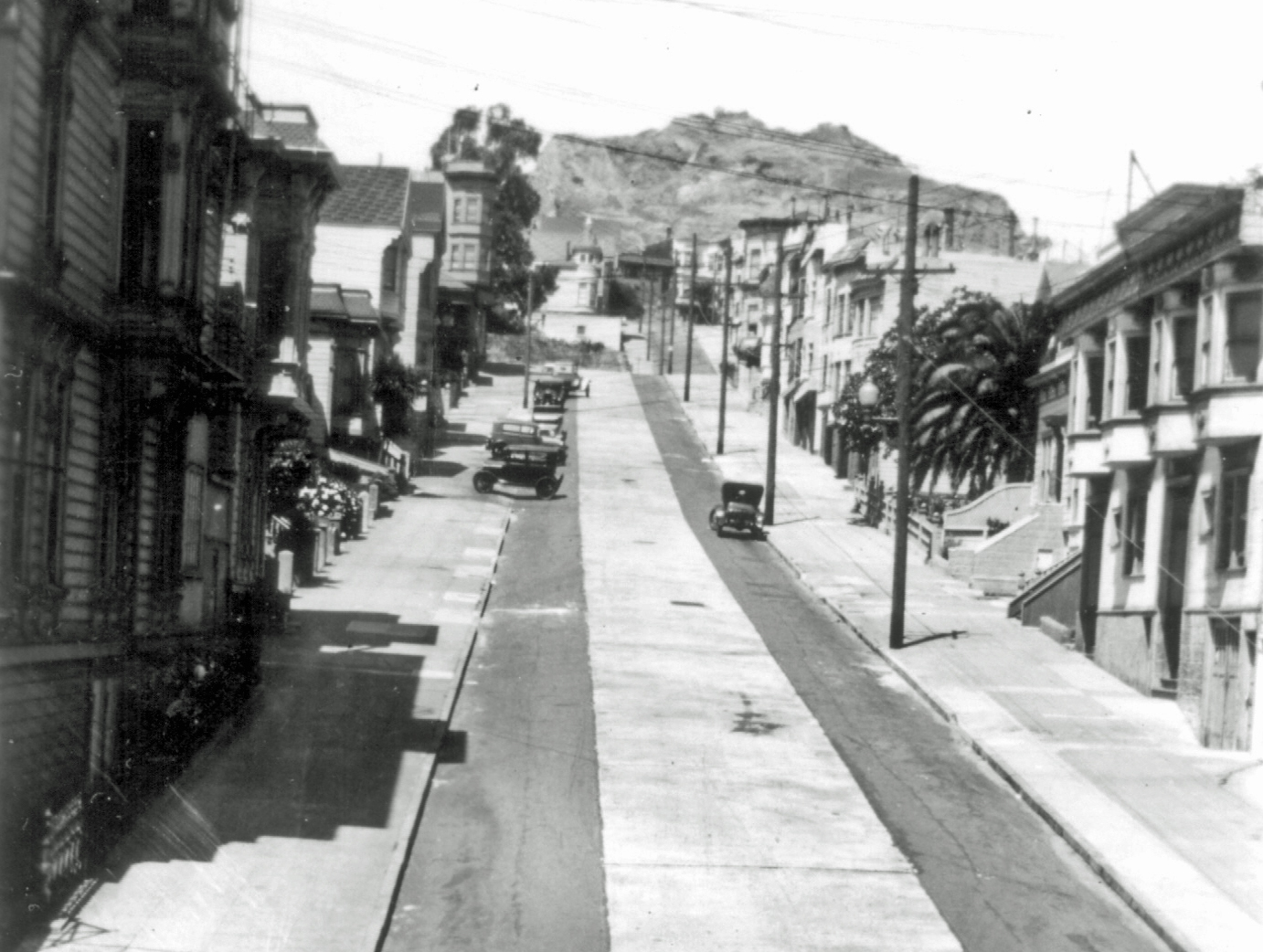 Matti and Sandra passed away in the early 1950s, bequeathing the baths to Alfred and his sister Edna Jeffrey, who is Kent's mother. In 1977, San Francisco magazine called the baths "the oldest and most well-known of all the Bay Area baths," while the Bay Guardian named them the city's "Best Sauna and Massage Parlor" in both 1983 and 1984.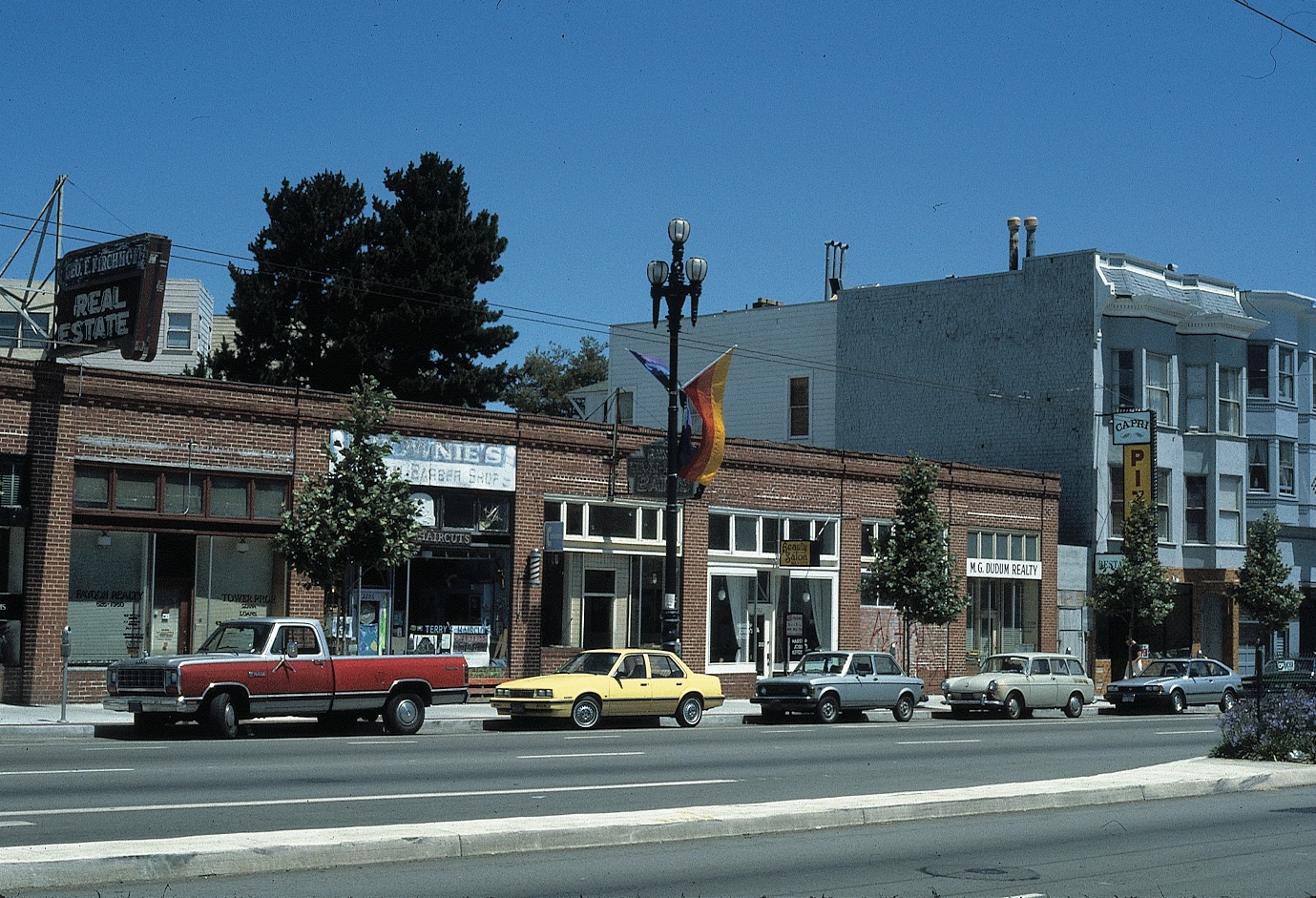 In 1985, Edna Jeffrey closed Finnila's Finnish Baths, demolishing the aging structure the following year. In its place, she oversaw the construction of the Market & Noe Center, a 20,000-square-foot commercial center with rooftop parking.
The Market & Noe Center was designed to meet the needs of Wherehouse Records, which had agreed to lease nearly three quarters of the building. But before construction was completed, the record store backed out of its lease agreement.
Luckily, Tower Records stepped in and agreed to rent a portion of the space, eventually expanding to the first floor as business took off.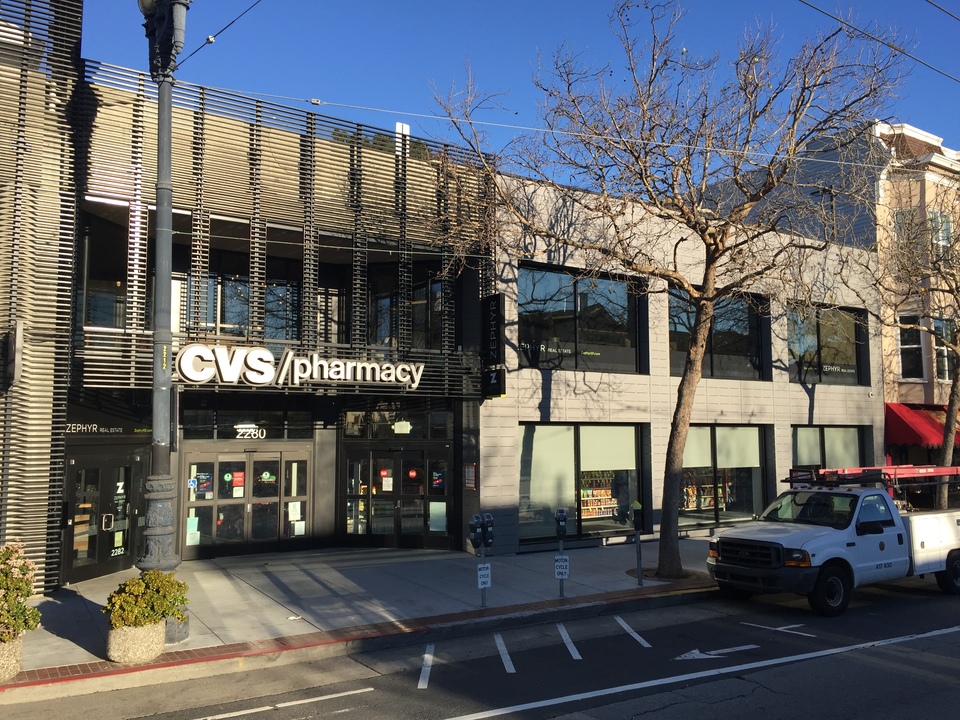 Record stores around the nation began to decline in the late '90s and early 2000s, and in 2006, Tower Records shuttered all their stores nationwide, including the Market & Noe Center location.
The anchor space remained vacant until 2009, when Trader Joe's expressed interest in moving in. But after two years of on-again, off-again consideration, the grocery chain ultimately pulled out of the project in 2011. 
In 2013, the Market & Noe Center signed on a new tenant, CVS Pharmacy, and underwent a remodel in order to make room for it on the ground floor. In 2014, Zephyr Real Estate moved into the second-floor space.
RadioShack, a longtime tenant, finally closed its doors in 2015. It was replaced in 2016 by a location of GoHealth Urgent Care Clinic.
And that brings us to today, with the recent announcement of CVS' closure. At this time, it remains unclear what will happen once CVS vacates the center. We asked Jeffrey if any potential new tenants were lined up, but he declined to comment.