Officials from several city departments met last week at City Hall to consider allowing a private entity to sponsor 4/20 Day, which has long attracted thousands of marijuana enthusiasts to Golden Gate Park each April 20th.
If approved, this would be the first year the city has designated an official sponsor for what has historically been an unsanctioned event.
Earlier this month, Alex Aquino, owner of Haight Street's Black Scale clothing, told Hoodline that he was in the early stages of negotiating a sponsorship with the city. As of today, officials have not confirmed Aquino's involvement, and no permit has been granted or officially requested.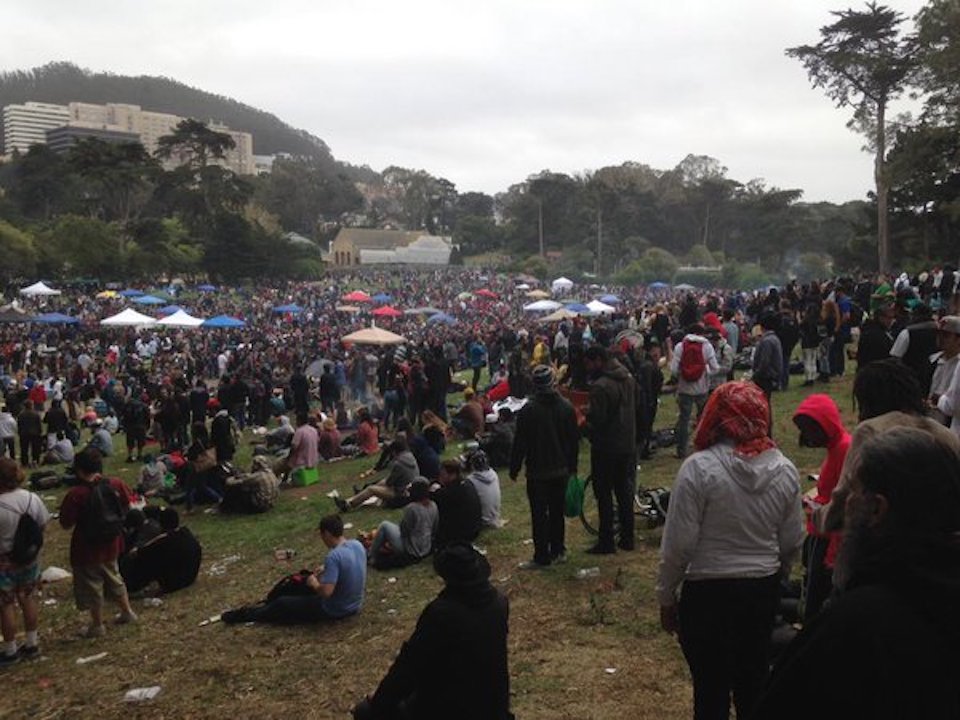 Convened by District 5 Supervisor London Breed, last week's meeting included representatives from SF Public Works, SF Recreation and Park, the SFMTA and the Juvenile Probation Department. Other agencies reportedly involved included SFPD, the Department of Public Health and the San Francisco United School District.
Black Scale's Aquino has submitted a proposal to provide fencing, security and portable toilets in the park on April 20th, but as of March 7th, he said he was still "waiting for information" from Rec and Park. (We reached out to him yesterday for an update, but did not receive a response.)
Earlier this month, Aquino, a member of the Haight Ashbury Neighborhood Council, said he was making a "valid attempt" to sponsor the event, even though "it's really running late."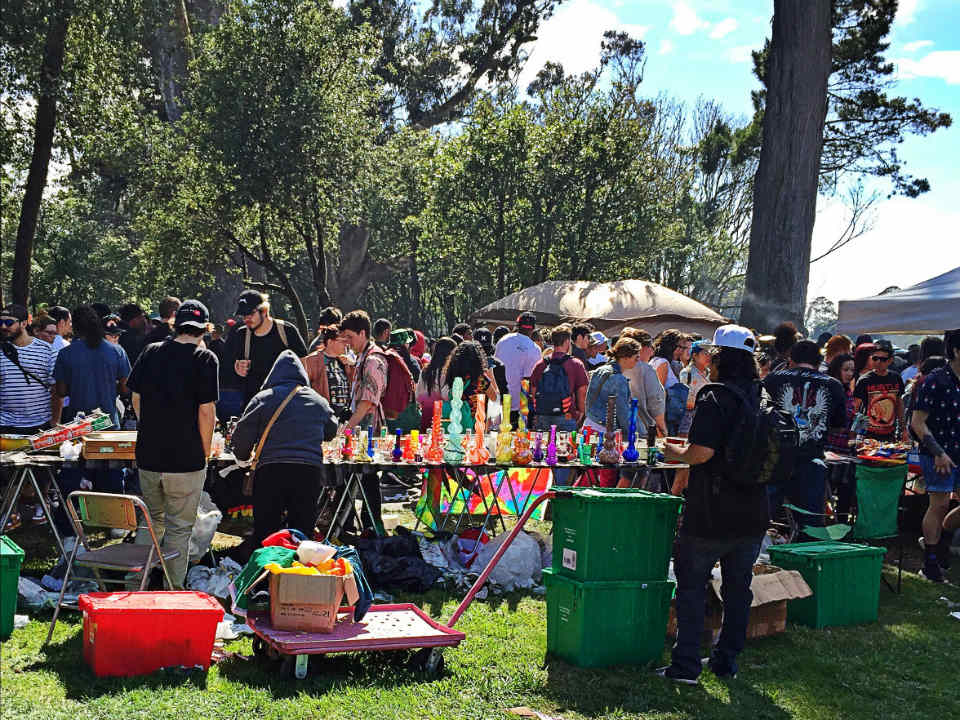 SFPD Park Station Capt. John Sanford, Jr. has estimated that between 13,000 and 15,000 people attended last year's smoke-in near Hippie Hill. Many neighbors also reported instances of public urination and other disturbances, including a handful of crimes. 
Breed's office spearheaded 4/20 Day logistics in the past, but the inclusion of an event sponsor would mark a significant change in strategy.
In 2016, Rec and Park alone "spent over $50,000 in tax-payer money responding to this event in the form of Park Patrol, cleanup and some infrastructure," said department spokesperson Sarah Madland.
"In recent years, the celebration has gotten larger and frankly much more challenging to manage, [so] this year, we are exploring the possibility of working with an organizer to help ensure public safety," Madland said, adding that a 4/20 Day sponsor would provide important infrastructure and offset some of the department's costs. "We are still working out the details."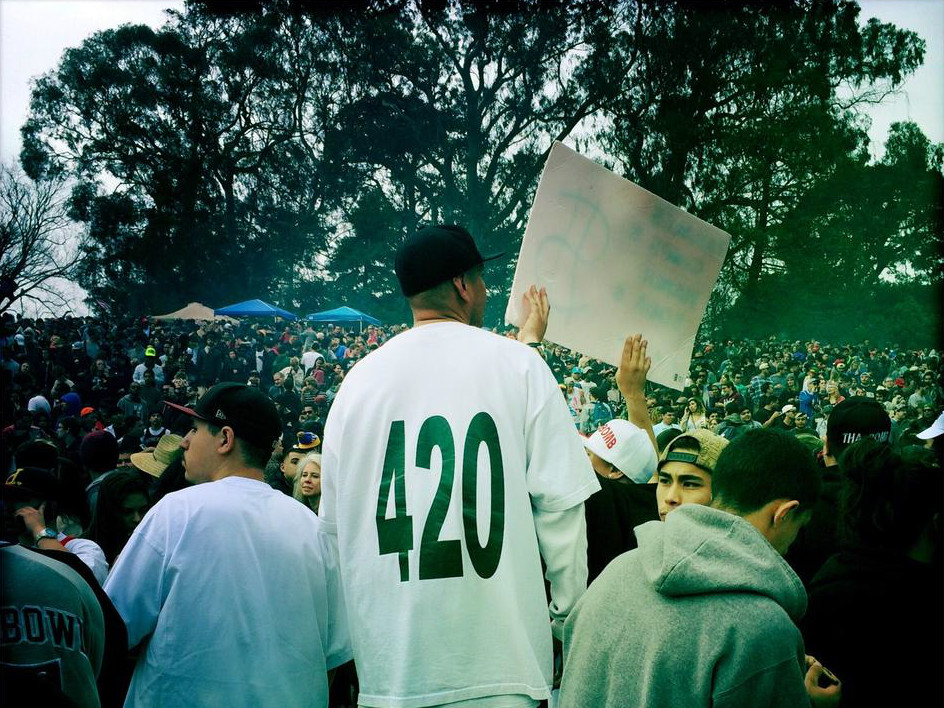 One of the issues reportedly under consideration: whether vendors of marijuana paraphernalia would be permitted to set up shop at a sanctioned event in a city park.
Although the event would be limited to people 18 and over, it's not clear who'd be checking IDs, or whether the ban on smoking in city parks would be enforced.
According to a source, attendees would be barred from bringing in portable barbecues and sound systems, but the organizer would be allowed to play a pre-recorded DJ set and bring in food vendors.
Aquino believes that bringing in a sponsor would make 4/20 Day safer and cleaner, though as of three weeks ago, he was still waiting to learn more about what the city was seeking in terms of support. 
"We have to go to every department to find out how much they're spending on manpower to maintain this thing," he said. "They were really vague about what the city's absorbing already, so we don't really know."
Allen Nance, chief of the city's Juvenile Probation Department, confirmed that members of his staff attended last week's session.
"We are very concerned about the large crowds and the fact that there is often a substantial amount of garbage that's left behind," said Nance, whose office oversees underage offenders. "Quite honestly, the impact on the local community and the neighbors has been adverse."
Nance said that a sponsorship would "offer more structure," offsetting cleanup and sanitation costs that would otherwise be picked up by taxpayers.
"At the end of the day, what we are hoping to achieve is to provide an opportunity for folks to get together in the neighborhood and celebrate in the manner that they see fit, but in a way that doesn't adversely impact the neighbors or the community at large," he said.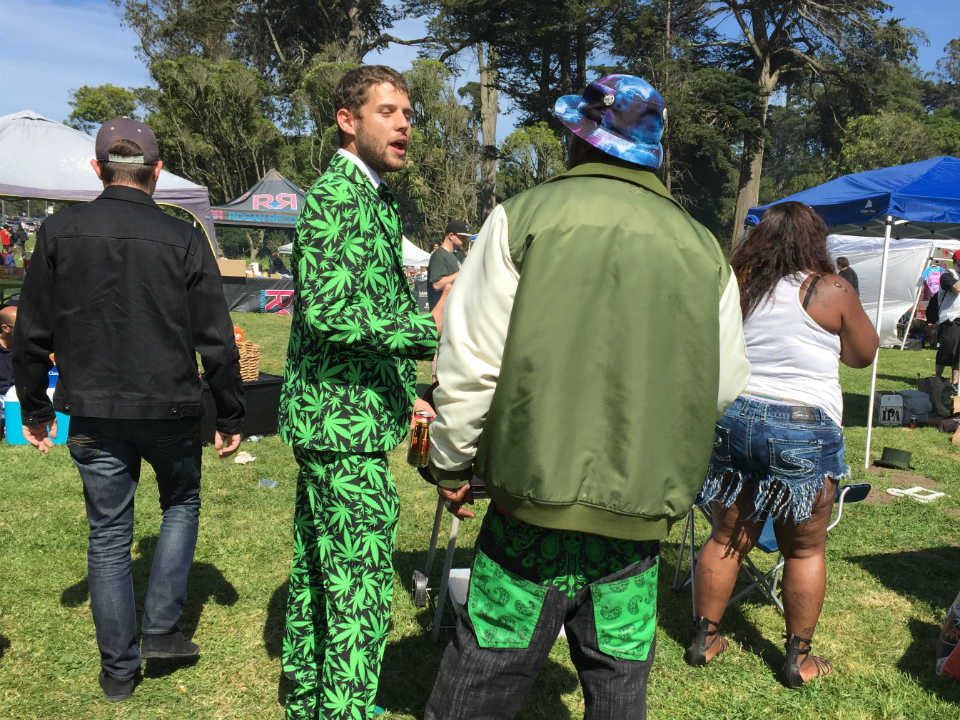 But when we spoke to SFPD's Capt. Sanford on March 14th, he said that no permit had been granted—and that none likely would be, given the short time frame. (We contacted SFPD's Media Relations office again today for an update, but did not receive any information.)

Aquino said "maybe next year might be a better opportunity," as it would give the city more time to plan. "Hopefully, it pans out."