You ask, we answer. Here's the latest intel we've received from our readers via Twitter (@Hoodline), email ([email protected]) and our SMS-powered tipline (415-200-3233).

We kick things off in the Castro with tipsters Daniel L. and Peter H. reporting that the barricades previously placed on Prosper Street, around the Eureka Valley/Harvey Milk Memorial Library, to deter homeless campers are no longer in place.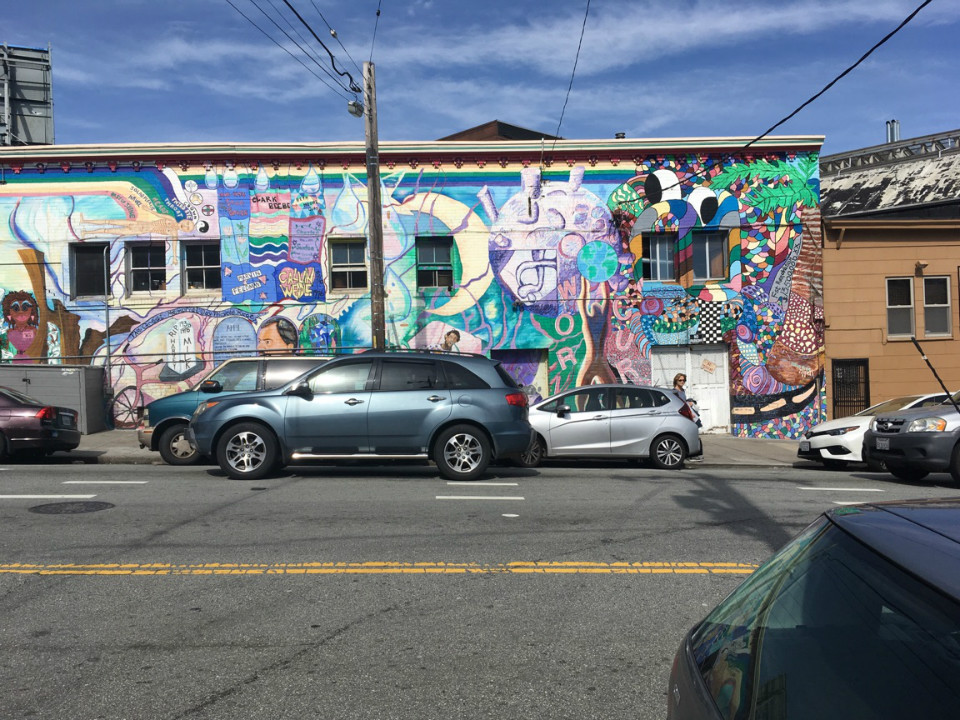 We reported last week that these barriers were not in compliance with the standards enforced by the American with Disabilities Act. At the time, SF Public Works spokesperson Rachel Gordon confirmed that the agency would move the barriers and ensure that they followed ADA regulations.
Also on Prosper Street, we've received more information on the painted brackets Peter H. noticed on the street between 16th and 17th streets.
SFMTA's public relations officer, Ben Jose, confirmed that the project is "in coordination with a Public Works repave of the street and is a re-installment of an already existing speed hump."
Our last tip in the Castro comes from tipster Frank, who was delighted by an unexpected sight among the rubble where the Home Restaurant once stood on Market.
"This is kinda silly, but I wanted to see if anyone had noticed or cared about the palm tree (nicknamed: Frondy) that has lived for decades on the corner of Church & Market in the planter of Home Restaurant.  That resilient tree has survived so much and I was concerned that it was gonna meet the bulldozer last week when they demoed the restaurant.  To my shock and delight, the demo people actually dug it out and set it aside so Frondy lives on! Im really curious to learn whats next for the neighborhoods iconic palm and if anyone else has taken notice."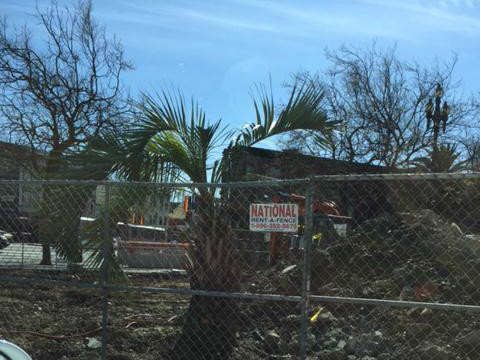 Will Frondy remain on the site indefinitely? We're still waiting to hear from the property owner.

A bit north in the Lower Haight, tipster Tammi witnessed a police chase and collision on February 25th. 
"3 police cars in pursuit of a vehicle have piled up on Oak Street near Steiner. There was a small rear end collision between 2 police cars close to Pierce Street, but both vehicles continued driving and then all 3 vehicles piled up just down the road close to Steiner. The pile up seems to have prematurely ended the car chase, with the vehicle of interest getting away. Police on-site put flares down to block the left lane of traffic. I didn't get very close for photos of the 3-car collision."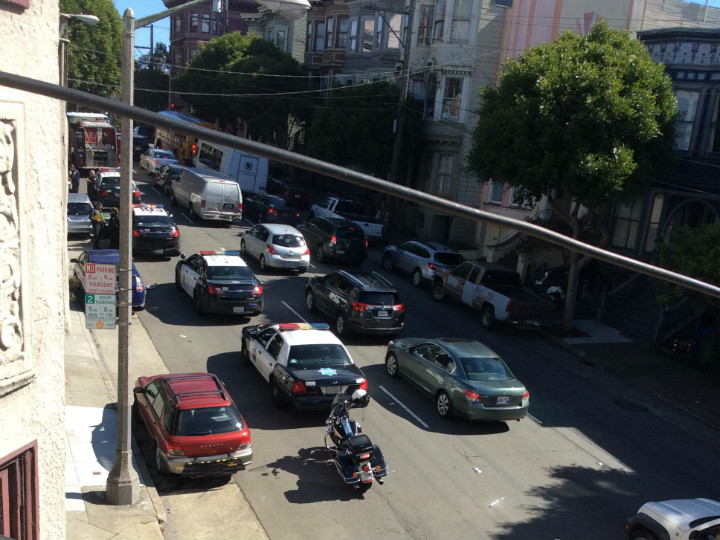 Downtown, eagle-eyed tipster Albertino M. has uncovered a number of new eateries.
In SoMa, Al spotted Sharetea's new location at the Westfield Centre is now open. Pro tip: He says some of the boba drinks here are cheaper than at the nearby Metreon location.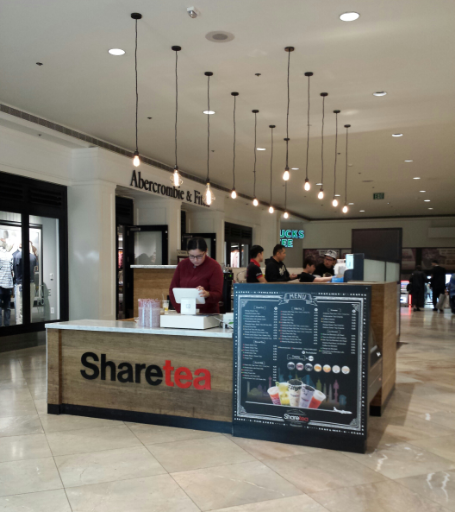 In Union Square, Al noticed that demolition is underway at Kuleto's Restaurant at 221 Powell St., inside the Villa Florence hotel. The Italian restaurant shuttered at the beginning of this year after 30 years in business.
No one on site would confirm what's coming to the space next, but Al reported seeing an ad hanging inside bearing the name 'Cafe Bellini,' which is currently located right next door.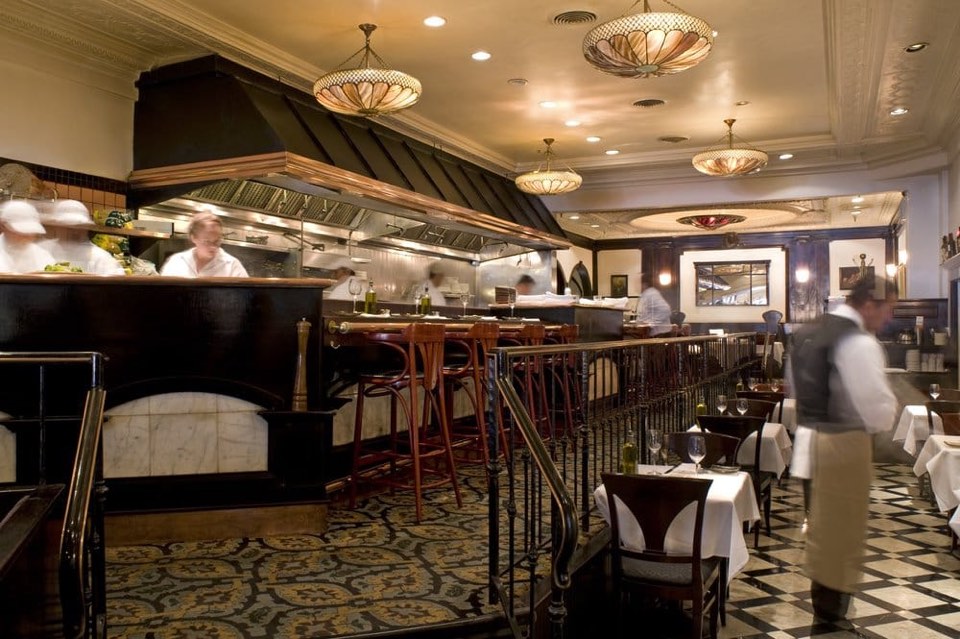 Over in the Financial District, Al spotted a tiny new seafood spot at 30 Battery St.

"Coast Poke third location has officially open this week as grand opening. They replaced John's Snack & Deli. Menu is the same as One Market Street and San Pedro (SJ) location. Inside is all wood paneling with airbrush fish drawing on wall along with a open-air fridge for beverages. The shop is considered shoe box size that'll probably fit 3-4 average size adults at most without elbowing each other. Hours are M-F 11am-4pm/closed weekends and holidays."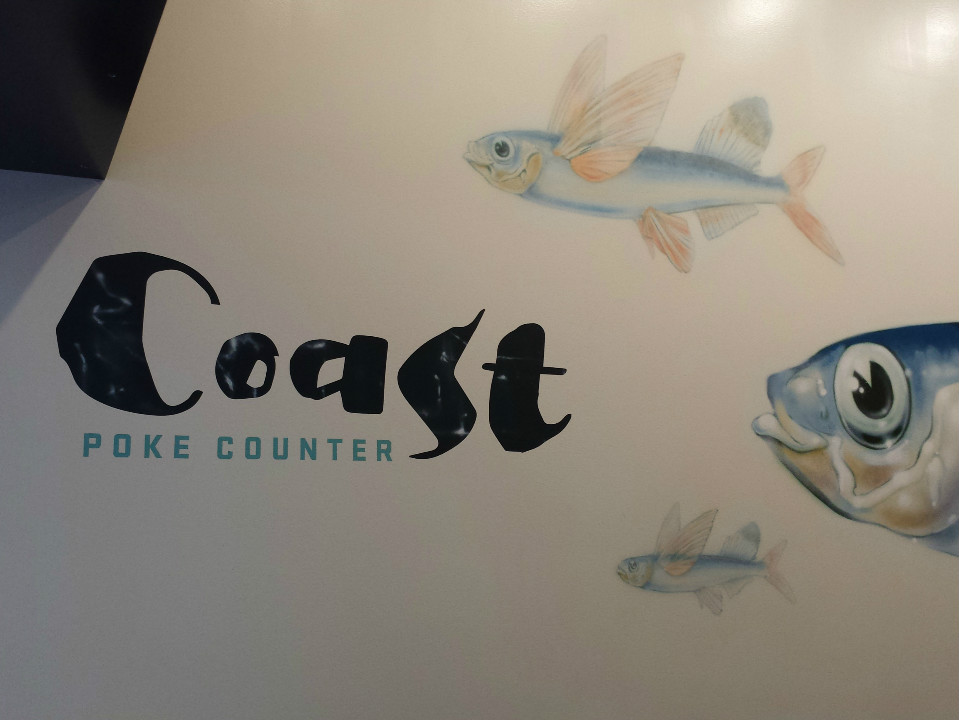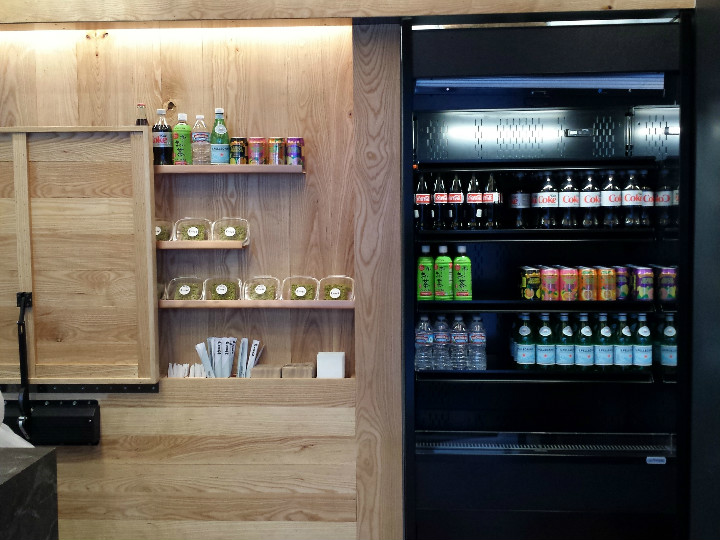 Up in North Beach, Al reports that a new boba and snack joint called Puppy Bowl Bar is in the works at 1142 Grant Ave. After speaking with the owner of Applemeister, Al learned that the phone repair shop is leasing half of its space to the woman behind Puppy Bowl.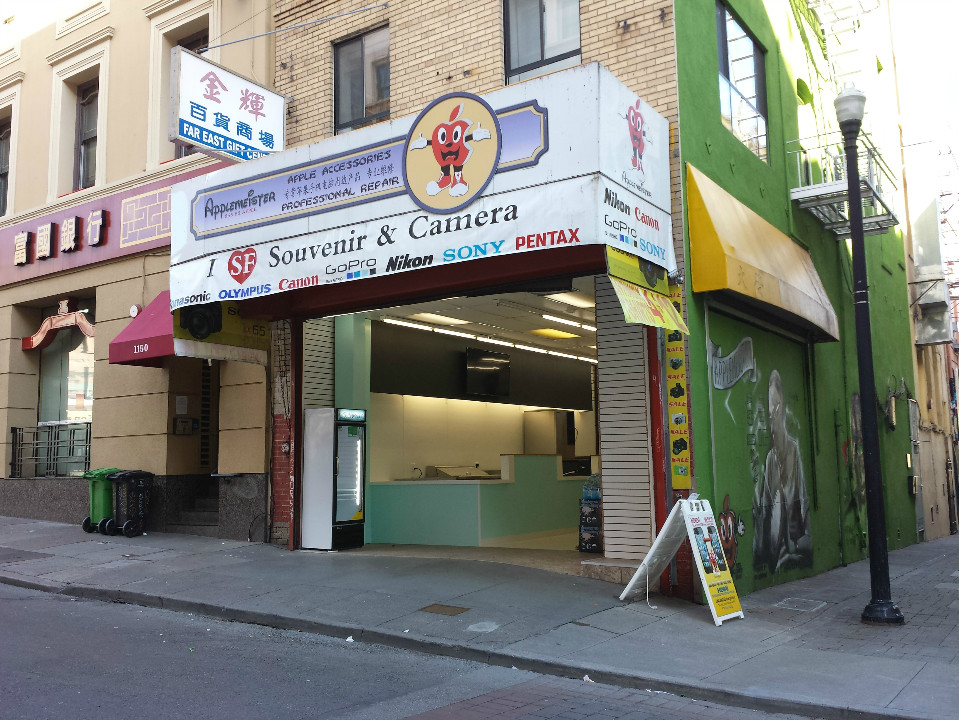 While an official opening date has not been set, Al noted seeing some boba bar equipment already inside.
Wrapping up Al's culinary discoveries, he also gave us a heads up that China Live debuted yesterday, March 1st. We first reported on the owner's goal of launching the Bay Area's "Eately of Chinese food" back in 2015.
According to the China Live website, the venue offers three restaurants, three bars, a marketplace and a banquet hall for parties. Located at 644 Broadway St., it's open 7am to midnight daily.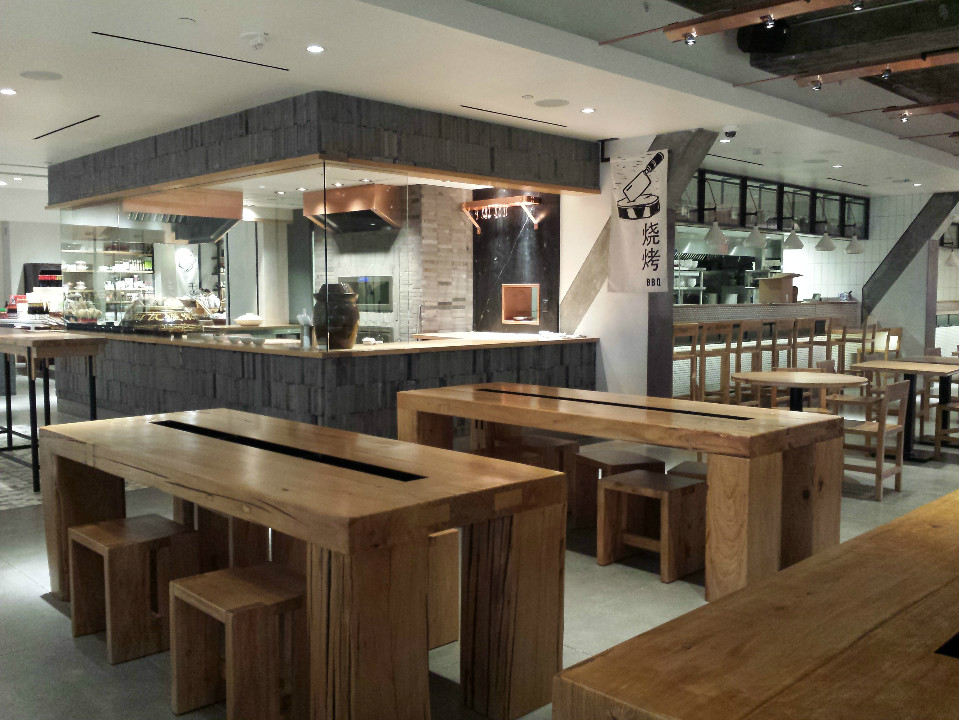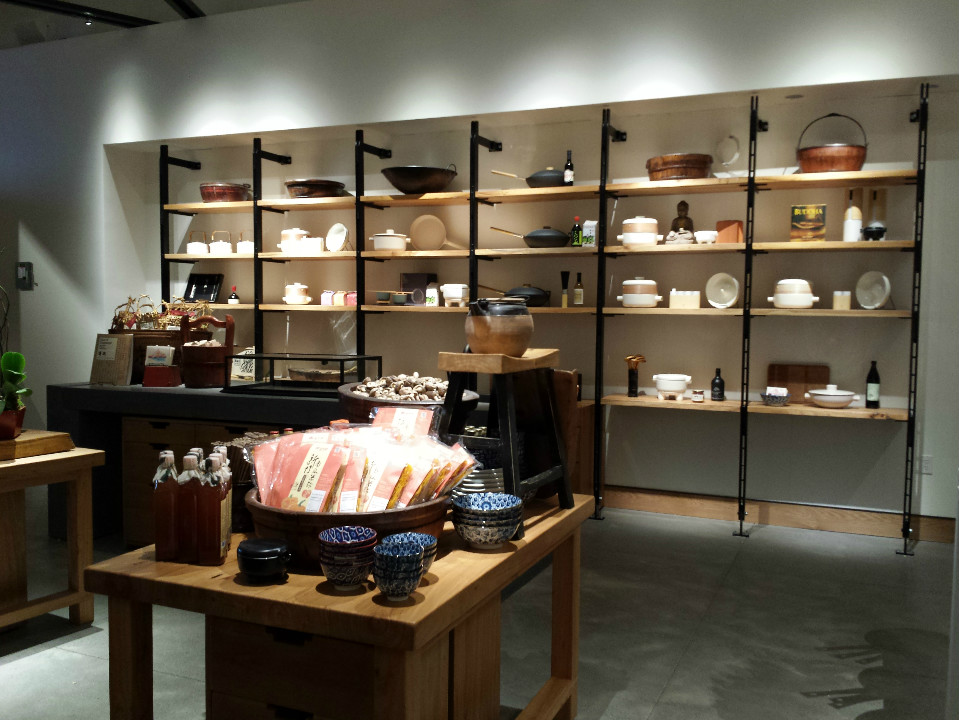 Out in the Sunset, we received a tip from Blake R. who witnessed a raid yesterday afternoon on the 1300 block of 19th Avenue by several representatives from the U.S. Immigration and Customs Enforcement agency (ICE) and the U.S. Department of Homeland Security.
A portion of 19th Avenue near Judah Street was closed off during the raid, and officials from the SFFD, SFPD and the city's Hazardous Materials agency were also on the scene. Our tipster added that agents spoke with several different residents in the raided building while removing items from one home.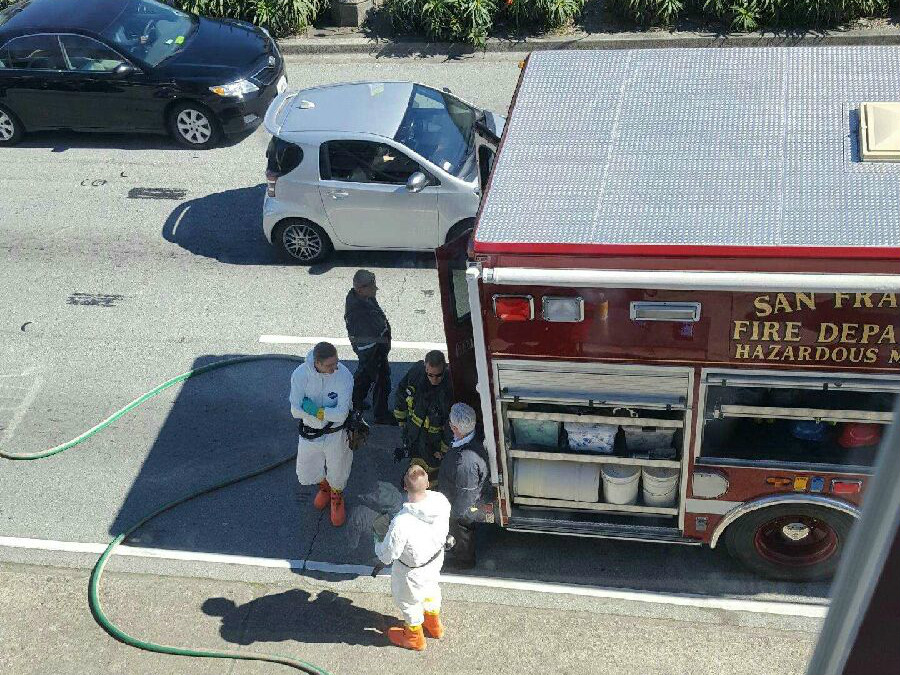 According to an SF Gate report last night, special agents from the Department of Homeland Security and the Drug Enforcement Administration were conducting a narcotics raid on the 1300 block of 19th Avenue. Representatives from ICE and the DEA told SF Gate that no one was arrested or detained, and it was not related to immigration.
Finally, we end this week's tipline review with a thank you to Craig M. for the photo above of the wildflowers now in full bloom at Glen Canyon Park.
For the chance to see your tips featured in a future story or round up, email us at [email protected], text us at (415) 200-3233 or tweet us at @Hoodline.