Work is under way to bring a new cafe to the old Coffee Cabin space at the corner of Hyde and Bush streets in Lower Nob Hill.
A notice posted in the window of 899 Hyde St. says the new joint will be called "Crostini & Java," and offer "high quality coffee and affordable food" for breakfast and lunch.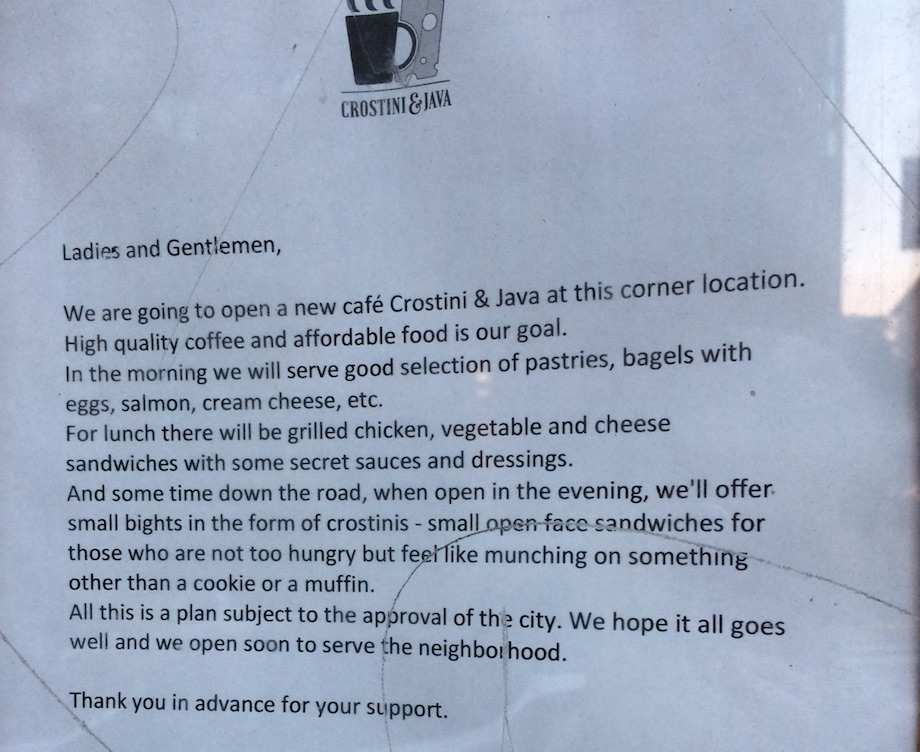 With a license to serve beer and wine on site still pending, the new owner says hours may extend into evenings "down the road."
As we reported last summer, Coffee Cabin operated at the corner of Hyde and Bush under the ownership of Twal Issa Sefte for nearly 20 years.
The location is directly across from Saint Francis Memorial Hospital, which should provide steady foot traffic for the next tenant.
The new business owner wasn't ready to share more details or an opening date, so we'll keep an eye out for progress and let you know when if and when Crostini & Java debuts.