A permit has been filed for a new food truck park at the former location of Wo Wo Car Wash, at 1001 Harrison Street. 
Documentation filed with the Planning Department states that the project is seeking to convert the lot into a food truck park, with room for seven trucks.
A permit has also been approved for construction of a roof deck, cleaning facilities, a food prep area and bathrooms. The car wash lot currently has no such amenities.
The project may also have an on-site brewery; a type 75 brewpub liquor license was filed on Monday, which could also allow for a full liquor license and cocktails. The name on the project is listed as "Wo Wo Car Wash Food Truck Park," but that may change.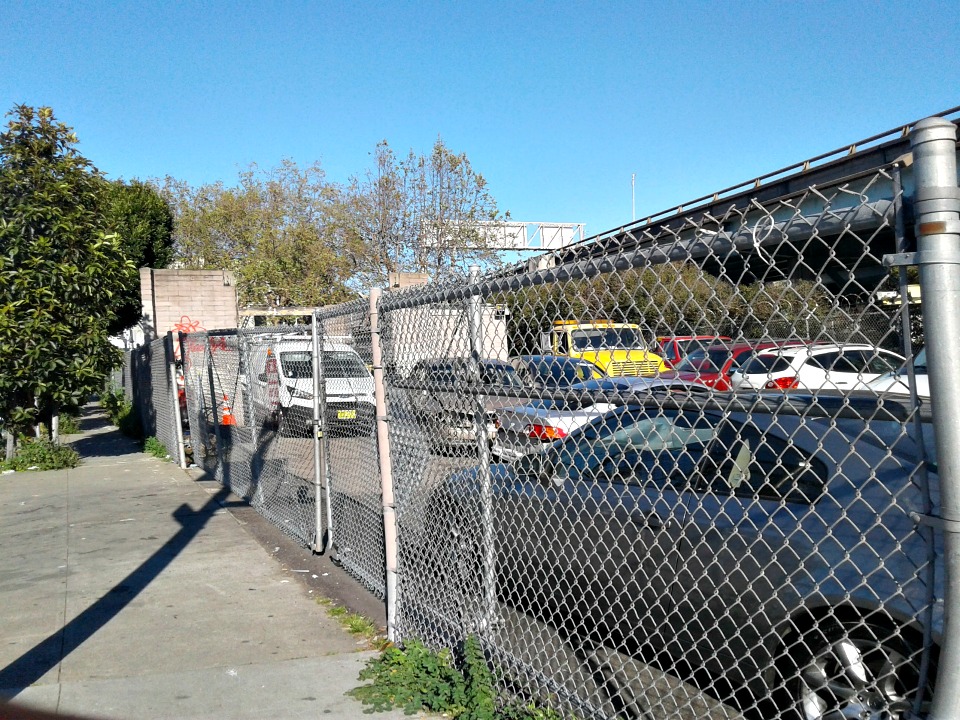 Olle Lundberg of Lundberg Designs is the architect on file for the project, and Strandberg Engineering is also involved. We reached out to the firms, but have yet to receive a response. 
According to Property Shark, the original lot was built back in 1977. After the closure of Wo Wo Car Wash, it went up for sale in 2014.
The proposed project will join a crowded food-truck field in SoMa: it's located just five blocks from the SoMa StrEat Food Park at 11th and Harrison, and four blocks from G Food Lounge at 2nd and Harrison. 
We'll keep you up to date on more information on this story as we receive it.