There's a new wrinkle in the protracted mystery of La Urbana's sudden and mysterious closure last year.
Yesterday, tipster Charlie P. alerted us to a "pay rent or quit" notice posted on La Urbana's door on the part of the building's landlord. The notice asks that the restaurant's owners pay $75,086 in unpaid rent to their landlord, Carlos Galan, within the next three days—or vacate the premises.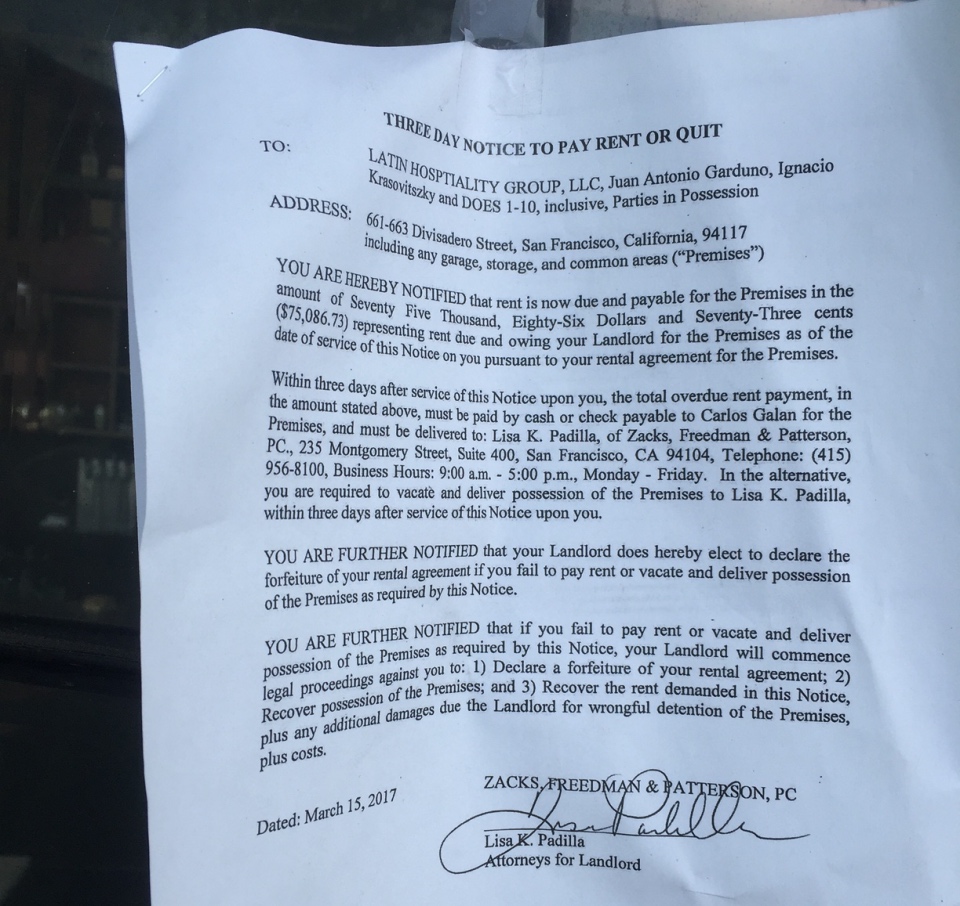 "We're working with the tenant to try and resolve this, but when you rent a commercial space, you have to pay your rent," said Andrew Zacks of Zacks, Freedman, & Patterson, the law firm which drafted the notice.
"It's relatively straightforward. If they pay, then we hope they can get their restaurant open again," said Zacks. "We're just trying to do our job for the owner, who's senior, and needs the rent for his well-being." Galan is the former owner of furniture store House of Stools N' Bars, which occupied the building at 661 Divisadero before Plant'It Earth, La Urbana's plant store predecessor, moved in. 

We contacted La Urbana by email, but have yet to receive a reply.
Divisadero dwellers may have also noticed the "For Lease" sign that's appeared in the window. It remains unclear who the next tenant for the space might be, though the Back of The House group—the folks behind Delarosa, Beretta, and Super Duper Burger—were eyeing the place back in January.
We contacted the restaurant group this week inquiring if the For Lease sign meant things had changed, but they declined to share any further information.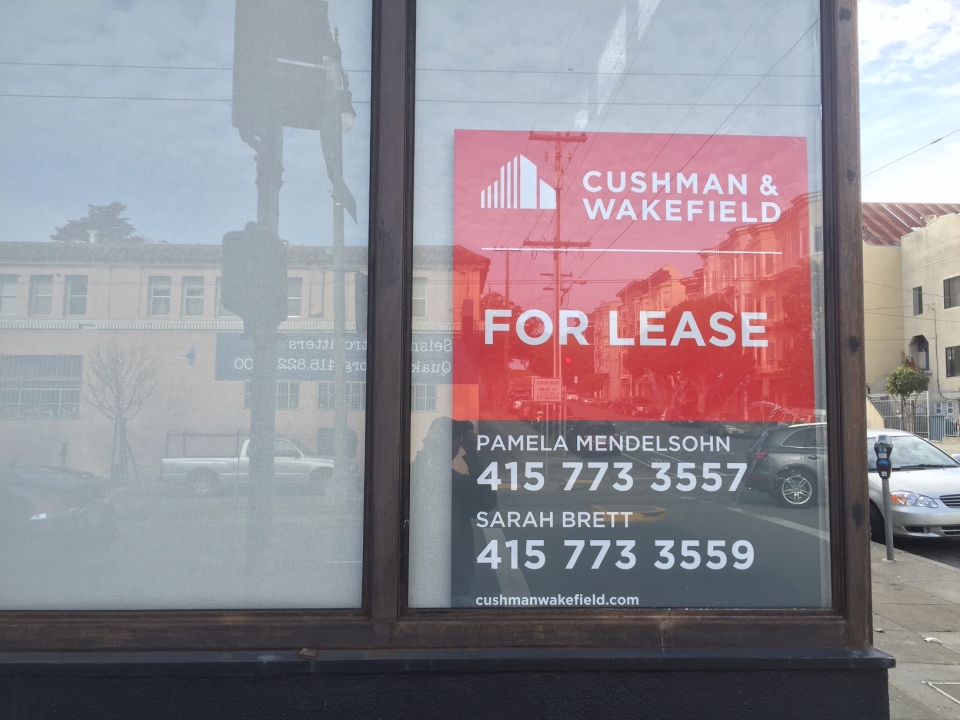 We'll continue to keep an eye on the space to see what might come next. If you have any insights, let us know by texting us a tip at (415) 200-3233, or emailing us at [email protected]