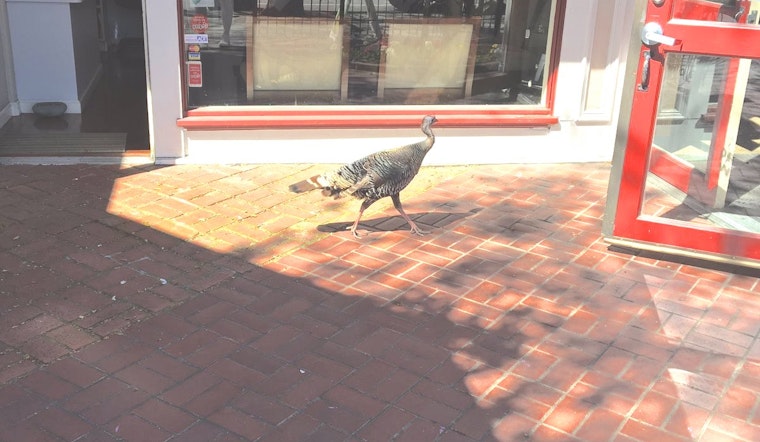 Published on March 14, 2017
Tipster Dennis R. alerted us after he spotted a wild turkey in the Castro yesterday afternoon. He snapped a photo of the turkey strutting right in front of the UPS Store at Market and Castro streets.
"That's a first," he wrote.
Animal Care & Control (ACC) spokesperson Deb Campbell told us that a caller also contacted their emergency line after spotting the turkey in a backyard at Market and 16th streets, right near where Dennis saw it. 
Animal Control officers were dispatched to the scene, but when they approached the turkey, it took flight and landed on a roof.
Concerned for the safety of the turkey, which it hopes to keep away from traffic, the ACC is asking neighbors to be on the lookout for any further turkey sightings. Officers also plan to visit the area again, in case it makes another appearance.
California Department of Fish and Wildlife spokesperson Andrew Hughan explained that the turkeys usually keep to Golden Gate Park, as well as a few of the golf courses in town.

While they "add to the local neighborhood flavor," they can be quite destructive, especially during mating season. Since they're able to fly, they can scratch the paint on car exteriors, nest on roofs, and poop, well, everywhere. 
"The coyotes feed on them and keep the population in check," Hughan said. "But for humans, they're best left alone."
Spot a wild turkey in the urban jungle? Contact Animal Care & Control's emergency dispatch line at (415) 554-9400.