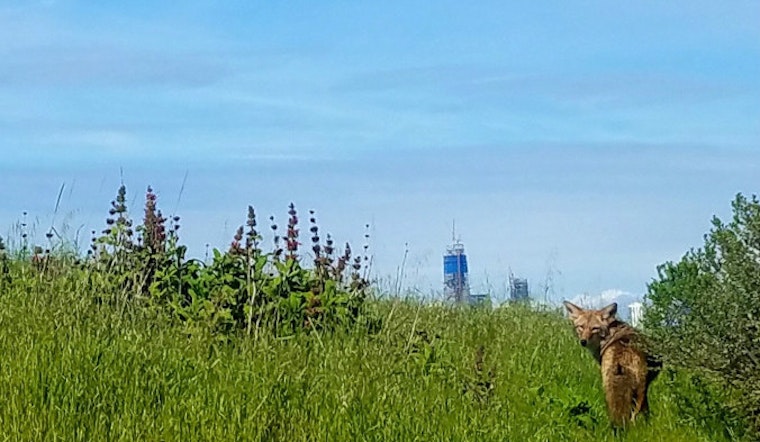 Published on March 10, 2017
This story was originally published on Bernalwood, Bernal Heights' community-powered news source.

---
The rains have subsided, and the Bernal Coyote seems excited about that. In the last few days, Bernalwood readers have shared many photos of the Bernal Coyote out and about on Bernal Hill, taking in the sights, wandering through the grass, and generally being rather photogenic.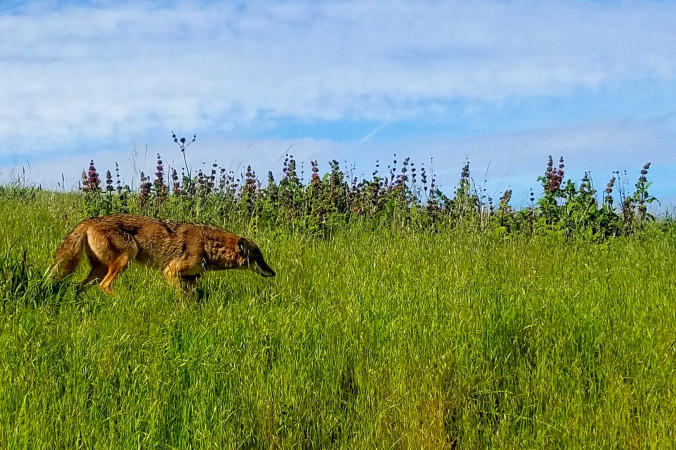 The photos up above were captured  by Neighbor Chris, as the Bernal Coyote strolled through her urban oasis.
Neighbor Sig snapped this photo yesterday as well:
Neighbor Dena has turned her attention from rainbows to wildlife, and along the way she took this picture of the Bernal Coyote in what could have been a pose for an LL Bean mail-order catalog:
Wowee. Wiley #Coyote @Bernalwood pic.twitter.com/18olNkPUhy

— Dena Dubal (@DenaDubal) March 8, 2017
And finally, Neighbor Hope spotted the Bernal Coyote savoring the sun in the community garden just below Bernal Hill: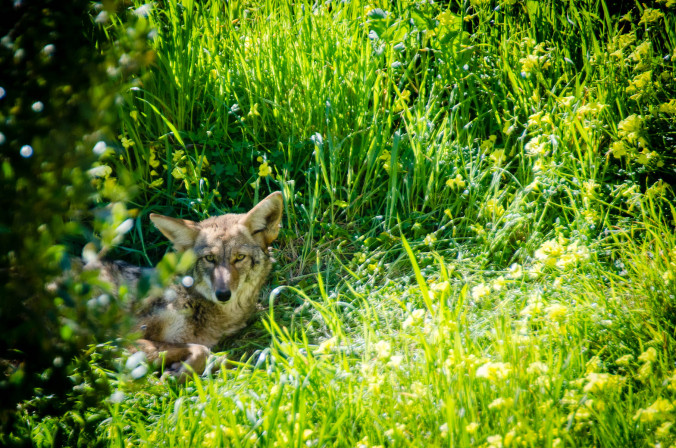 So amazing! Just remember: As much as we love the Bernal Coyote, it's up to us to help keep her safe. Do not love her too much. Respect her space, and do not feed her. For more expert advice on how to co-exist with the Bernal Coyote, please read this.