The Queer Gym isn't like other fitness clubs around Oakland; members introduce themselves by name and pronoun, there are no mirrors on the walls, and the welcome mat is something of a manifesto:
#nohomophobia #notransphobia #nofatphobia #noislamophobia #nogymcreepers #nomansplaining
"If you're feeling weird at other gyms, you should come here," said Nathalie Huerta, owner and manager. "The last thing you want is a mirror to highlight insecurity," she said, gesturing at a blank wall.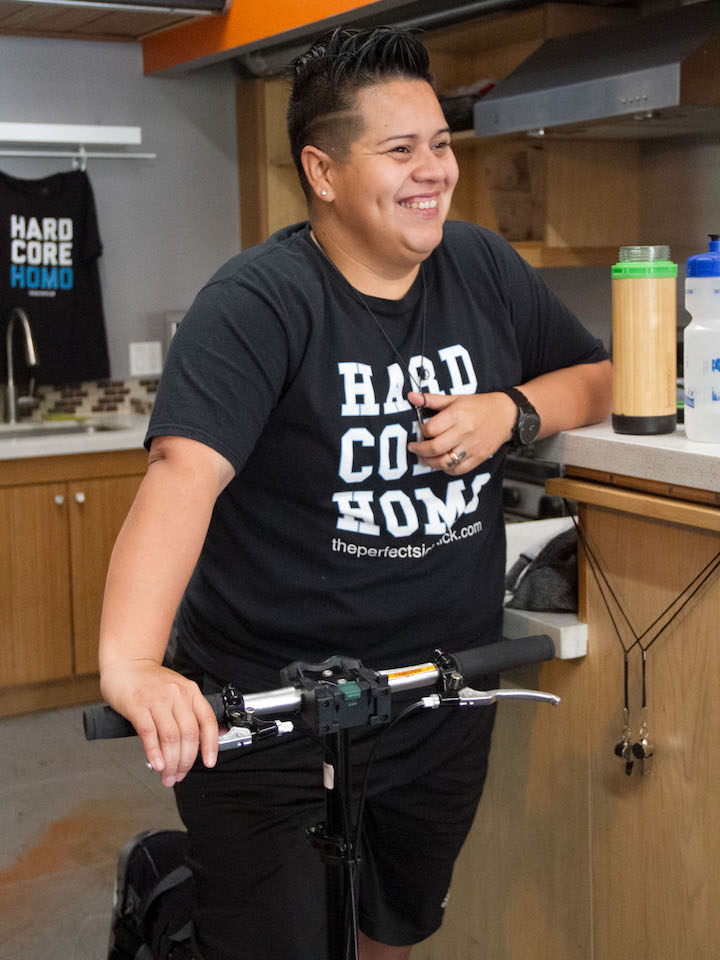 Huerta created The Queer Gym to be a space where LGBTQ individuals could work out without feeling self conscious or concerned for their safety. While she acknowledges that there's no shortage of gyms welcoming gay members, hers is "the only gym that's all about being really gay."
Huerta conceived of the space while working as a physical trainer who catered to lesbians in 2010. To reach her target market — and get around the competition — she advertised to clients via the women-seeking-women section of Craigslist.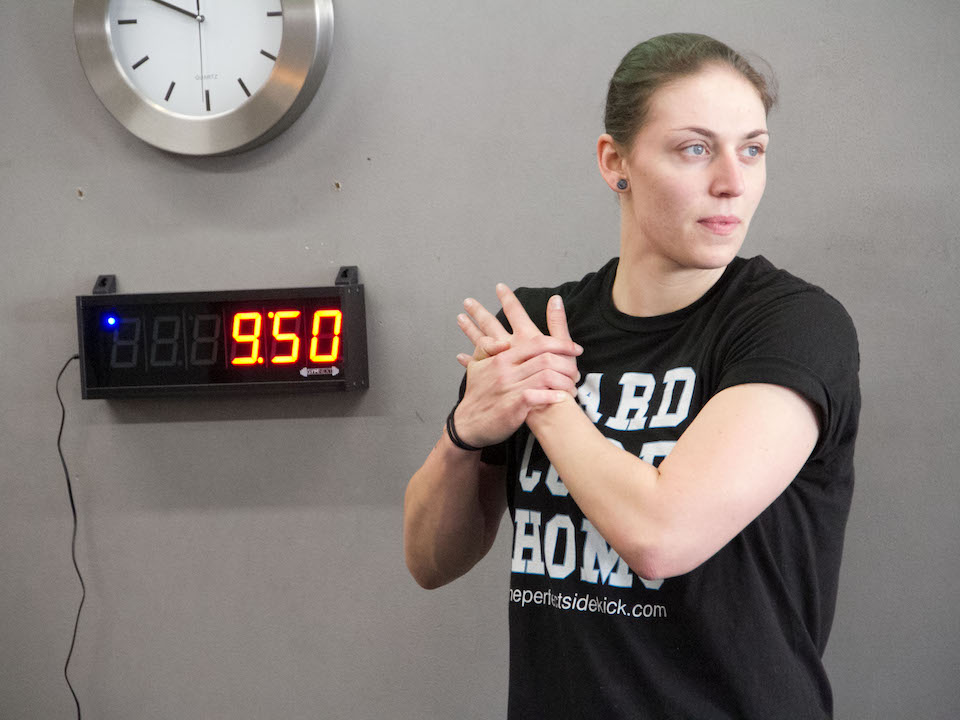 Six months after those postings, Huerta's health club had enough clients to open its first location in Jack London Square. It has since relocated twice, each time after membership outgrew the space.
The gym has been at its current address for the past five years. Interest continues to grow, but instead of relocating, Huerta is looking to expand.
"We're right on the cusp of getting a second location," she said. "We're looking at either West Oakland or Sacramento."
In the gym's early days, Huerta acknowledged that most trans members didn't last more than a few months. "We wanted to be trans-inclusive, but we didn't really know how."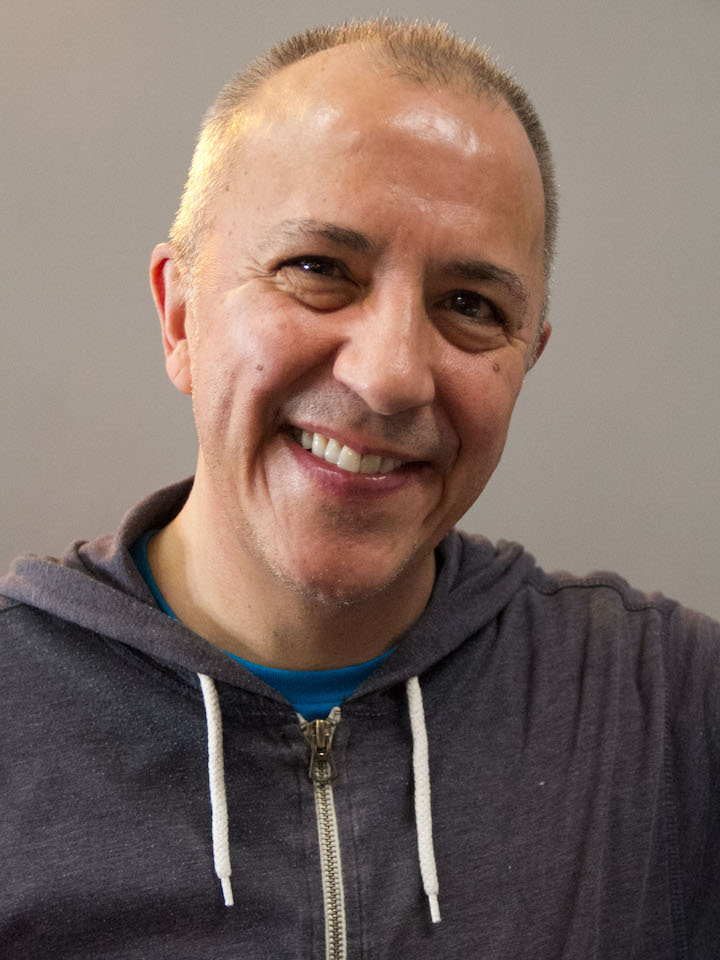 Since then, members and staff have collaborated to create a more inclusive space. Trainers work with trans clients individually to create workouts that help them strengthen pre-surgery and to quickly recover afterwards.
All staff participates in Queer 101, continuing education about how to better serve LGBT individuals. There are even plans to create a more gender neutral business logo, Huerta said.
The Queer Gym is "a role model in courage" for people who want to cultivate healthy bodies and relationships, said member Danny Caballos.
"It's empowering. It's community. It's friendships," he said. "It's great trainers who come in with sensitivity, and its guys like me who feel like they've been missing out. And there's nothing else like it."