What role can theater play in discussing the ways that Oakland is changing?
That's a question routinely asked by live theater group Ragged Wing Ensemble. In collaboration with the other artists of The Flight Deck, a downtown Oakland performance venue, Ragged Wing explores issues affecting city residents. 'Overnight,' their most recent work, examines the impacts of development.
The play is a partnership of Ragged Wing, Theatre Aluminous and the Lower Bottom Playaz, with participation from Gritty City Rep, Oakland's youth ensemble. Each act is organized by a different ensemble and portrays individual reactions to the sudden appearance of a high-rise building in their neighborhood.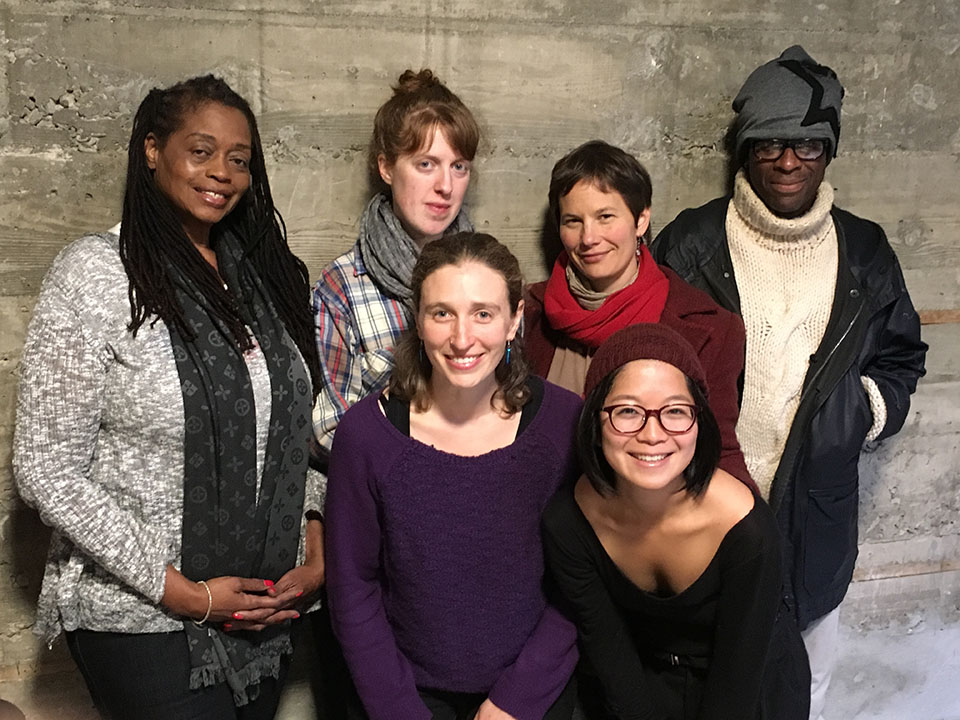 "We decided a kaleidoscopic approach was more powerful than the presentation of any single viewpoint," Ragged Wing and Flight Deck Co-Founder and Executive Director Anna Shneiderman said in a press release. 
Although Flight Deck is nearing its third anniversary as a performance venue, this will be the first time the four theater ensembles have worked together.

The performance gained new relevance when Lennar Multifamily Communities broke ground earlier this month on what will be Oakland's first new downtown skyscraper in a decade. The 33-story building will go up at 1640 Broadway, as it happens, the same block as Flight Deck.
While no one involved in the production had any knowledge about when construction would begin, it certainly makes 'Overnight' all the more timely, as members and residents alike wonder what this will mean for the community.
"It's important to have a space for artists to gather and perform," said Ragged Wing and Flight Deck spokesman John Hill. "Affordability is just as important to the members of Flight Deck as it is to the greater community."
Like much of the rest of the Bay Area, Oakland faces a housing shortage. Mayor Libby Schaaf hopes to bring 17,000 units of new housing online and preserve an additional 17,000 units of existing housing for low-income earners over the next eight years. Lennar's new project will create 254 new units to be sold at market rate.

"Will a space like the Flight Deck be viable in that changing space?" asked Hill. "We certainly hope so. But because Flight Deck does not own the space, we're not entirely in control of our destiny."
Previews for 'Overnight' begin on March 31. Opening night is Friday, April 7 at 8 PM with tickets from $25 to $45; the production ends on April 22.