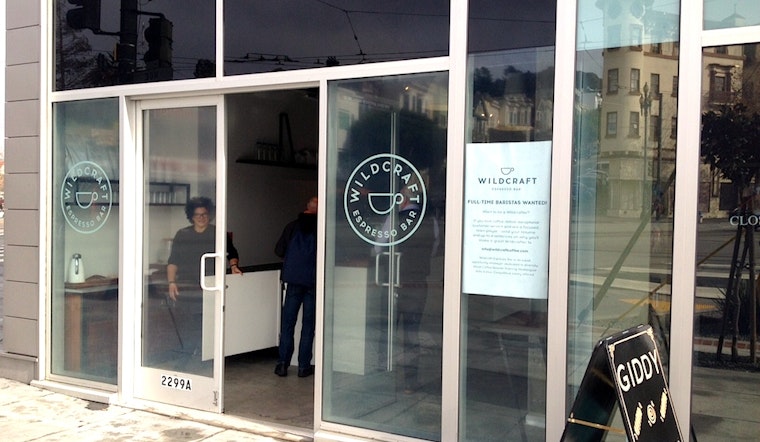 Published on March 01, 2017
This past weekend, Upper Market's Wildcraft Espresso Bar posted a sign on its front door saying, "So long, farewell."
Wildcraft softly opened in early December back in 2015, but given the note left for the coffee shop's patrons, owner Theresa Beaumont seems to be pursuing a different path.
"Our artistic lives are taking off," it reads.
However, "We'll be back soon!" the sign also notes.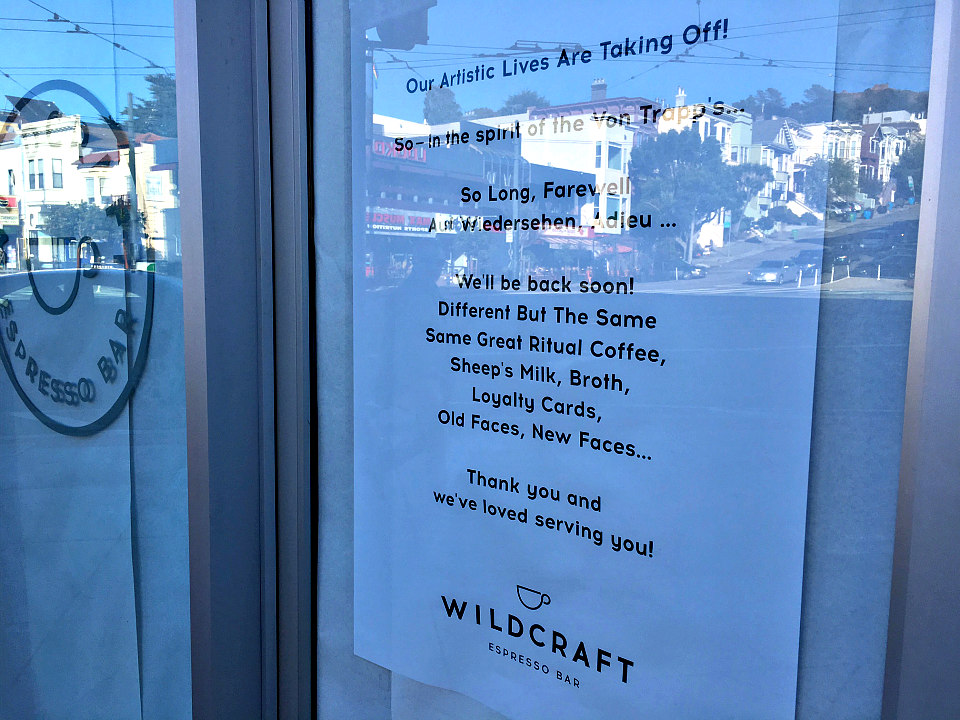 We reached out to Beaumont for a comment (we're curious to hear if the coffee shop may reopen), but she has not yet responded. In the meantime, we'll keep our eyes on the corner of Market and Noe streets.
Surprised by Wildcraft's closure? Share your thoughts in the comments below. 
Thank you to our tipsters—Zameer M. and Daniel B.—for keeping us in the loop!