Now heading towards a September closing, The Hall at 1028 Market Street was always meant to be a temporary community space and food court, a placeholder for a mixed-use development. However, until construction on the building begins, property owners are looking for ways to keep the building active.

"We are actively searching for ideas [on how the space could be occupied after the closing]," said Craig Young, founder and managing principal of Tidewater Capital, one of the companies developing a large, mixed-use housing and retail building on the site.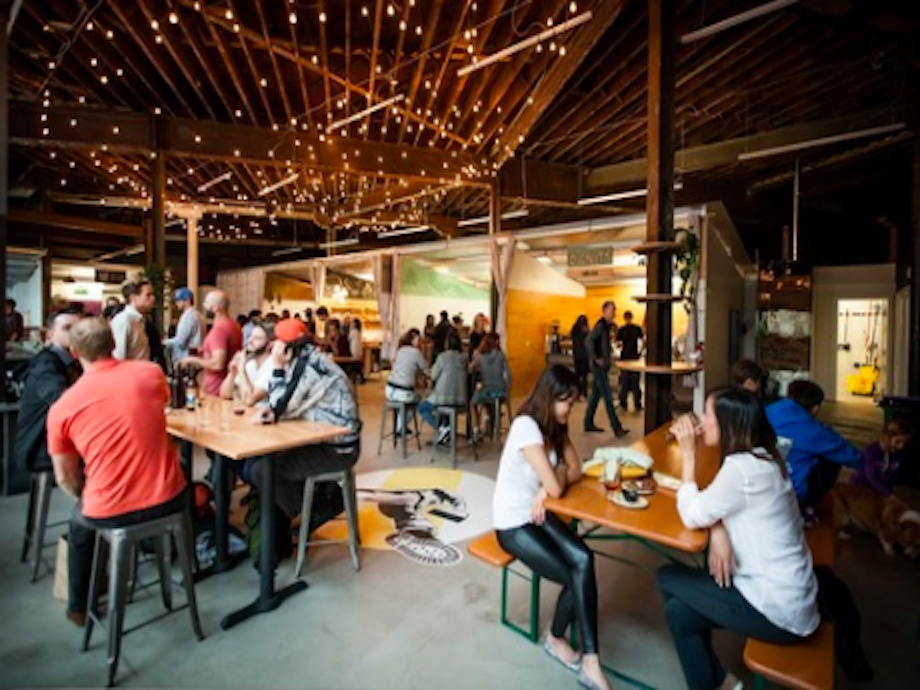 Construction on the planned 186-unit, 13-story building will not begin immediately after The Hall's closure. That stretch of time provides "a beta-test kind of opportunity to try something really unique and different in a space that will soon be torn down," Young told us.
"It could still be a great space for parties or community events [until demolition begins]," said Scott Plank, founder of War Horse development, which is partnering with Tidewater on the project.
The Hall announced its plan to shutter yesterday, well ahead of September, because it wants to make the transition easier. Customers are being alerted through email announcements and signage around The Hall. 

To help vendors through the transition, The Hall is working with them to design and distribute marketing materials and identifying other opportunities for brick-and-mortar setups across the city. They're also offering employees placement services, resume review assistance and interview preparation guidance.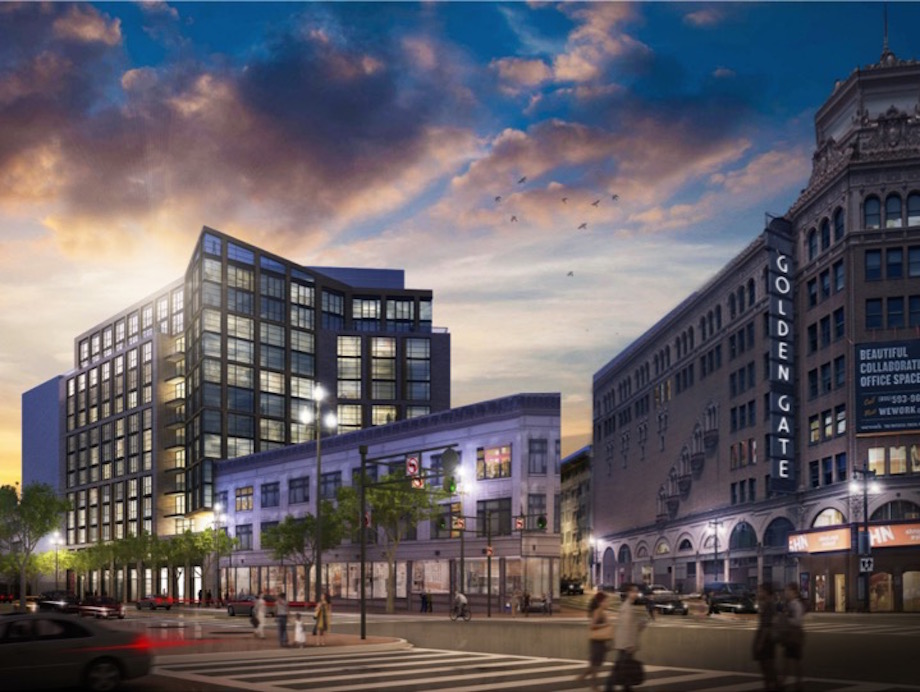 Since the venue was always intended to be temporary, developers considered what the neighborhood needed before proposing the food hall idea. When it  launched in 2014, the plan was to operate for about two years while the 1028 Market development worked its way through city planning.

"We chose what we think were some of the best food trucks in the city and gave them the chance to have a brick-and-mortar space and integrate with the existing and developing community," Plank said.
The Hall's closure will be right around its third anniversary. Until then, it intends to continue offering its full calendar of community events and activities, said Ilana Lipsett, Tidewater's impact and engagement director.
Beyond looking for ways to keep the space active before demolition begins, Tidewater and War Horse are seeking public input on what should occupy the 8,236 square feet of ground-floor retail space in the new building once it is constructed.
As we previously reported, the developers have selected a 12-story-high public art installation aimed at activating the exterior of the building once it is complete. They also plan to continue providing support for local businesses and community organizations.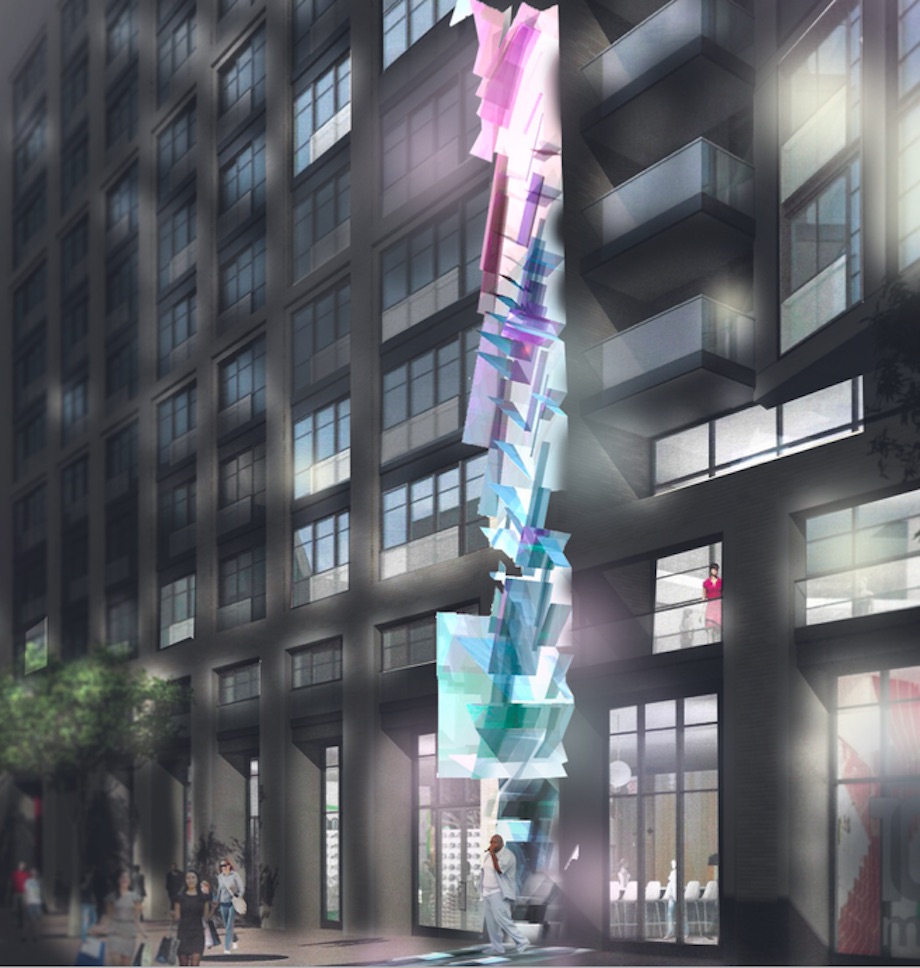 Young believes that The Hall has been an example of how the built environment can be leveraged to build and support a community, and he says that "[they] want to continue with the same ethos going forward."
"We are gathering input at our monthly community meetings, where we have been circulating a floor plan," Lipsett said.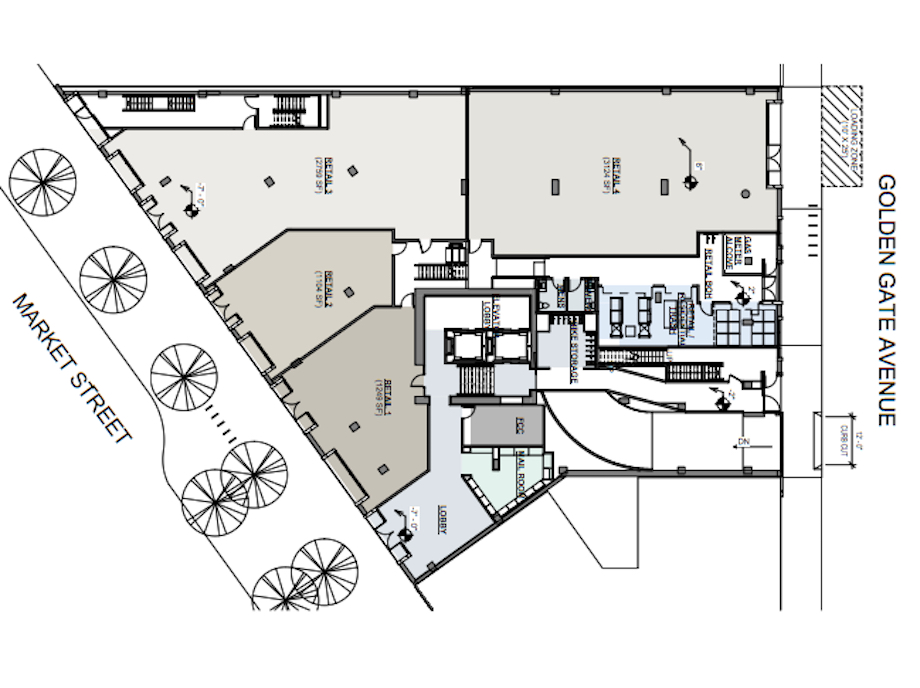 Community members are welcome to contact the developers directly, and encouraged to participate in the regular community meetings held at The Hall. The next one will be held Wednesday, May 10 at 9am.