Yesterday was San Francisco's first officially sponsored 4/20. Now, while the dust has settled, but before the memory gets too hazy, we're inviting you to provide feedback to Supervisor London Breed, the SFPD Park Station, and SF Rec & Parks for future improvements.

Traffic calming and street closures
As in previous years, Haight St. was eventually closed to vehicle traffic. By 5pm, a street sweeper was out hosing down the street and clearing people away.
Of course, with crowds estimated to be in the thousands, traffic and parking in the area were still difficult.
Took me two hours to find a parking spot... A mile and a half away from my home - for $25. Did I mention I live near Golden Gate Park? 4/20

— Sarah Ravani (@SarRavani) April 20, 2017
Numerous tipsters reported Muni backups on lines all the way from the Haight to the Mission, and vehicular traffic was a snarl up and down Oak, Fell, and Fulton streets.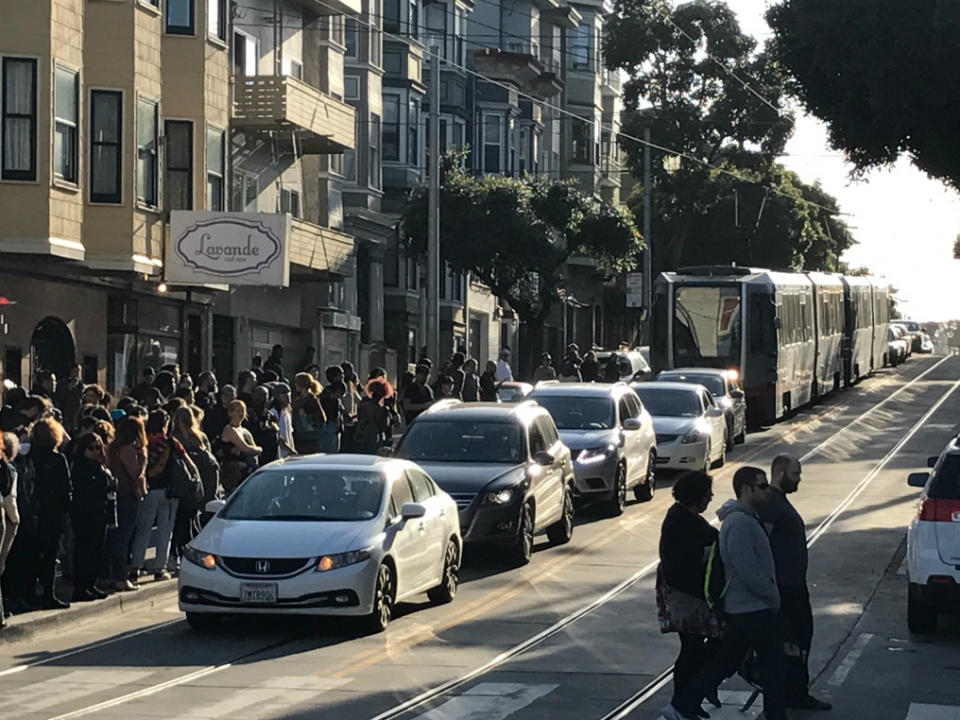 Park closure, limited admittance, usage restrictions
One of the big questions going into this year's festivities was how the city would go about policing new restrictions, including managing the admittance of people aged 21 and over, and a ban against glass bongs and bottles.
Some neighbors hypothesized that the 21-and-over rule spread out the affected area by forcing teens to camp out away from Sharon Meadow—which was sectioned off with chain link fences—into other parts of Golden Gate Park or the Panhandle.
We did notice, though, that apart from remaining trash receptacles and temporary fencing, Golden Gate Park and the Panhandle have been cleared of any lingering garbage and restored to their normal glory.
Crime and safety
So far, the only safety concern of note was the stabbing of a 29-year-old man on Haight at Central. The incident occurred around 6:15pm as the result of a fight between two men; the victim was sent to the hospital with non-life threatening injuries.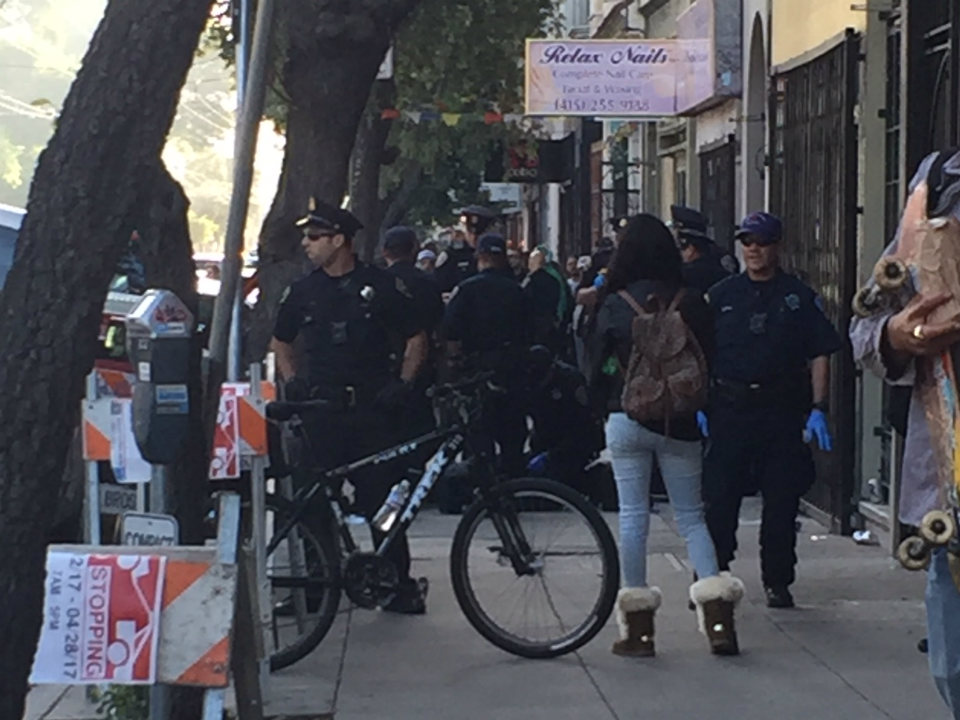 ---
So, how was your 4/20? Was a sponsored event better, or different than the usual? We invite your feedback in the comments.