This Saturday is Earth Day, and San Francisco's celebrations range from a march in support of climate change science to an annual naked bike ride.
We've rounded up a few of our favorite options for celebrating Mother Earth below:

March For Science
Adam Savage of MythBusters fame will headline the celebrities marching with other scientists down Market Street in an effort to raise awareness about climate change. As part of an international movement that seeks to uphold scientific facts and evidence-based policy, the march in San Francisco is one of many taking place in the Bay Area and across the country.
Things kick off with an 11am rally at Justin Herman Plaza, and the march itself starts at 12:30pm. A science fair and other related events will be held from 3-6pm at Civic Center Plaza near City Hall. It's free to participate, but organizers are asking everyone to RSVP.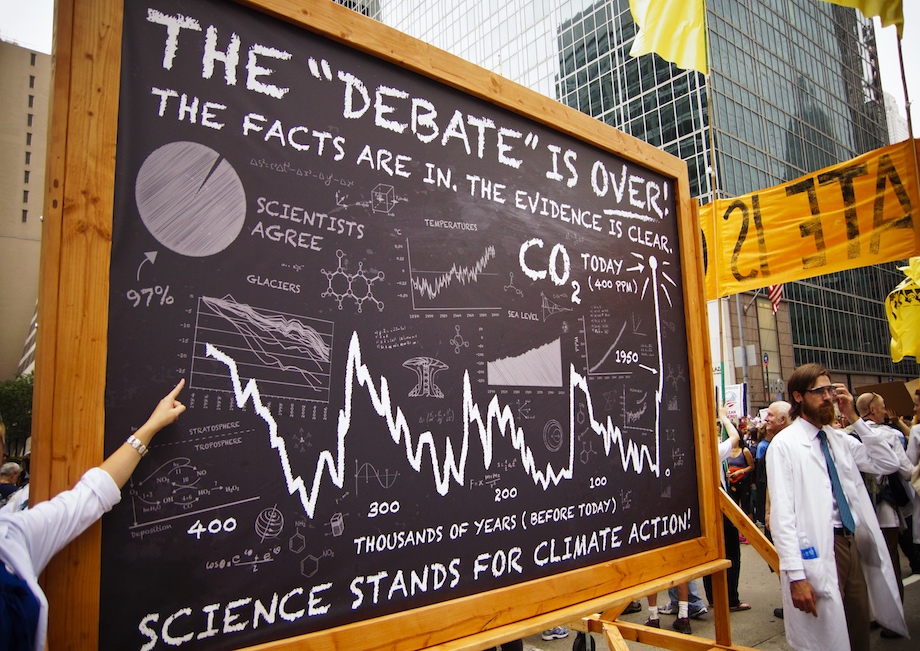 46th Anniversary of Earth Day San Francisco

This year's Earth Day festival is collaborating with the March for Science, which will end at Civic Center Plaza.

Starting at 10am, the festival launches near City Hall. This year includes a science fair, a 50th Anniversary Summer of Love tribute stage, an electric vehicle showcase, an eco-fashion show, and organic food and drink vendors.

From the Earth With Love Pop-Up Art Show

Prema Materia is hosting a weekend-long event that will showcase art by northern Californians at the City Gallery in the Tenderloin.
Kick off your Earth Day weekend at the opening reception on Friday, April 21, which will offer complimentary beer and wine. Next, stop by the "Garden Party" on Saturday afternoon to have cup of tea and pick up a succulent or fresh flower arrangement from Glam Garden.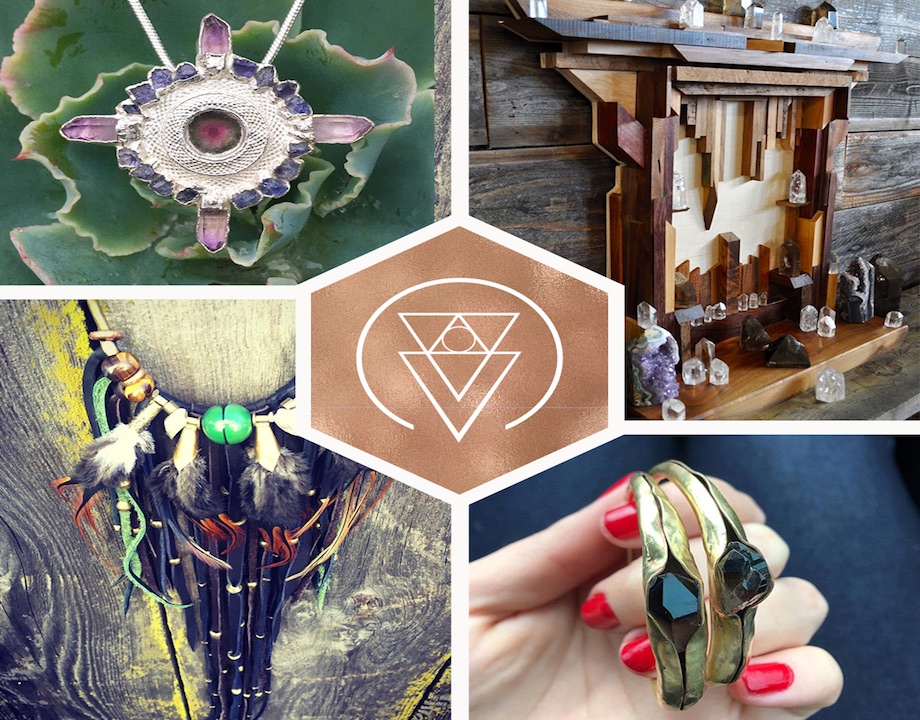 Volunteer With the Community Clean Team in District 6

Head to Boeddeker Park to give back on Earth Day through community landscape and gardening projects, graffiti removal and litter clean-up with SF Public Works from 9am-1pm.
District 6 residents can also collect up to five gallons of free compost for their gardens from Recology's Golden Gate Disposal and Recycling center at 900 Seventh St. (at Berry).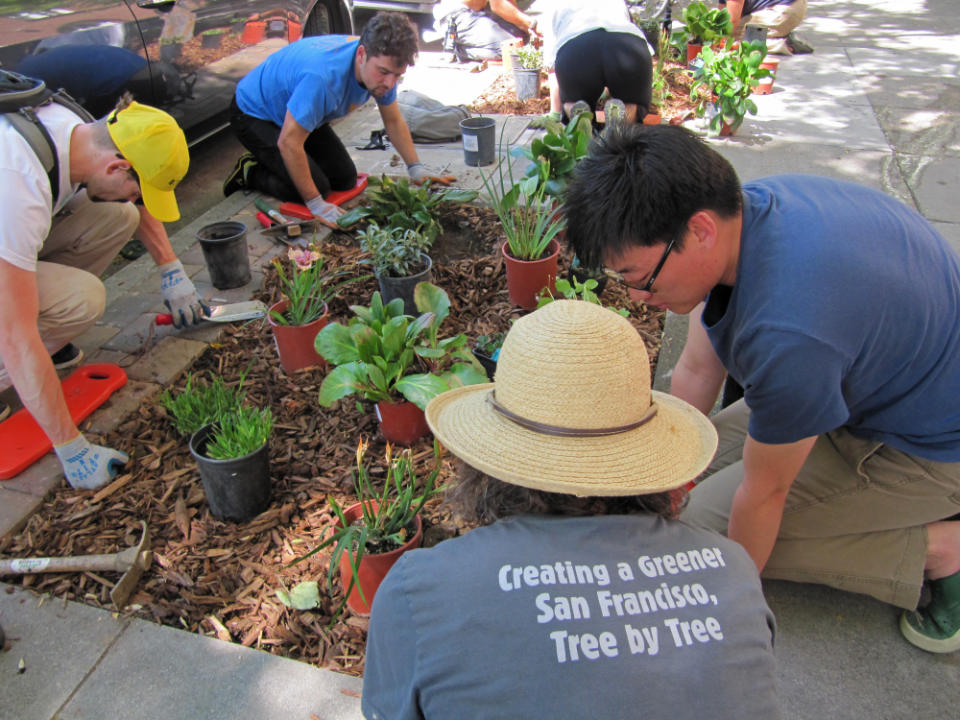 Plant Trees With Friends of the Urban Forest

Give the earth some new lungs by helping Friends of the Urban Forest plant trees in the Western Addition, Hayes Valley/Duboce Triangle and Lower Haight neighborhoods.
FUF provides all the tools and guidance needed to properly plant the trees, as well as coffee and pastries—all you need to bring is water and a smile. Property owners will offer refreshments after the work is complete. RSVP to participate. 

World Naked Bike Ride: Earth Day Edition

Enjoy the warm weekend weather and join fellow bike enthusiasts in baring it all to raise awareness on the seventh anniversary of the BP Deep Horizon explosion and Macondo oil spill, which occurred back in 2010 on April 20th.
The group will meet at 11am at the northwest corner of the Ferry Building, between the farmers' market and Starbucks. Nude riders are encouraged to use black body paint to mimic spilled oil.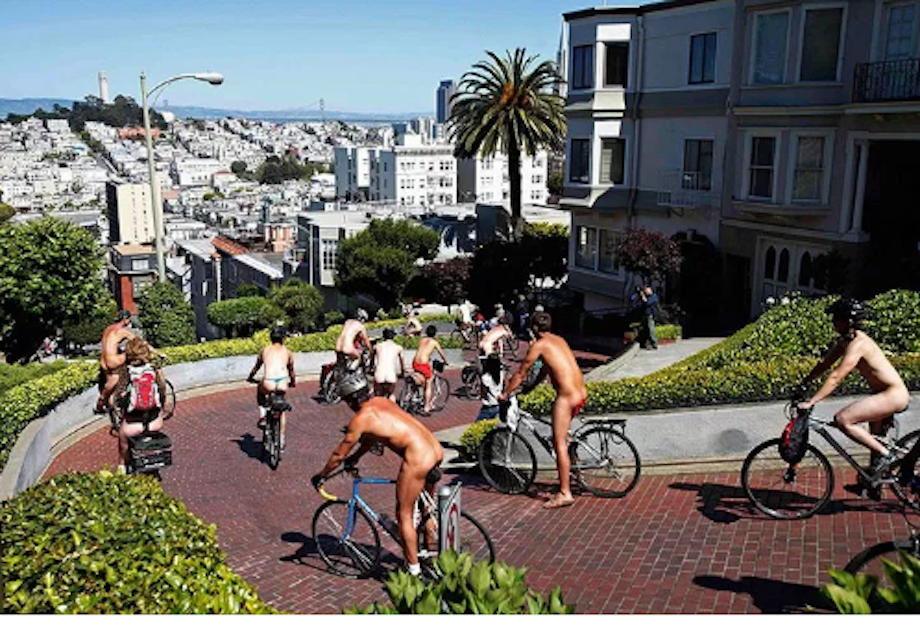 Earth Day Concert at St. Cyprian's

The folks behind the NOW! (No Ordinary Week!) Festival around the Panhandle are hosting an Earth Day concert at St. Cyprian's Episcopal Church at 2097 Turk St. (near Lyon).
The show, which will feature local bands The Fixins, Gaktuse and Karrots, starts at 6pm and only costs $5 to attend. All proceeds go to support environmental causes: New Liberation Community Garden, the Food Recovery Network and Divest USF. 
Did we miss any of your favorite ways to celebrate Earth Day this year? Let us know!