If the early shift, late shift or just good old-fashioned midnight cravings keep you out and about before first light or during the wee hours of the night, take heed: Muni's got your back.
The San Francisco Municipal Transit Agency offers a late-night transit service called the Owl. Between midnight and 5am, buses run at least every 30 minutes along the SFMTA's 14 Owl routes.
In addition to covering popular Muni Metro lines (the K, L, M and N) and neighborhoods across the city, the Owl is the largest contributor to the regional AllNighter network, a multi-agency system that aims to make public transportation between San Francisco, the East Bay and Peninsula more convenient for late-night and early-morning commuters. As many of the AllNighter routes offer timed interagency transfers, allnighter.511.org offers an online trip planner to make planning your route painless.
All AllNighter buses are equipped with lifts or ramps to ensure people of all abilities are able to comfortably board. To assist the region's bike commuters, each bus offers a front rack for two bicycles—plus, AC Transit and SamTrans bus operators may allow bikes inside their buses at their discretion.
The expanded late-night service also makes transportation between you and your mid-night craving across town more accessible and affordable. To illustrate, here's a glance at eight of the most palate-pleasing late-night eats within blocks of an Owl stop.
The Halal Guys
Location: 340 O'Farrell St, b/t Taylor & Mason
Nearest Owl Routes: L-Owl, N-Owl, 38 Geary, 90 San Bruno Owl 
The Fare: Street-style sandwiches and platters packed with beef, chicken or falafel, veggies, hummus and rice. Like true New Yorkers, The Halal Guys stay up late: until 4am on Thursdays, Fridays and Saturdays, and 2am the rest of the week. And nothing on the menu costs more than $9.99.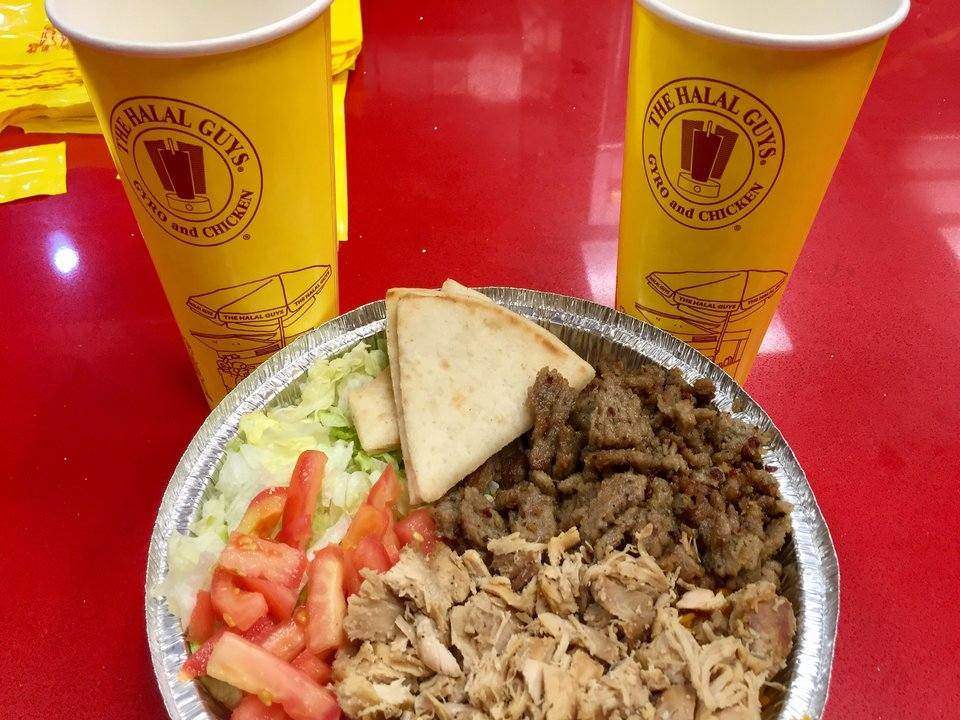 Pinecrest Diner
Location: 401 Geary St.
Nearest Owl Routes: L-Owl, N-Owl, 38 Geary, 90 San Bruno Owl
The Fare: Also in the heart of downtown, one of San Francisco's few remaining 24/7 diners. From breakfast served around the clock, to heaping plates of fried apps, pasta, steak, sandwiches and salads, the menu offers few surprises—to the pleasure of the joint's diverse clientele.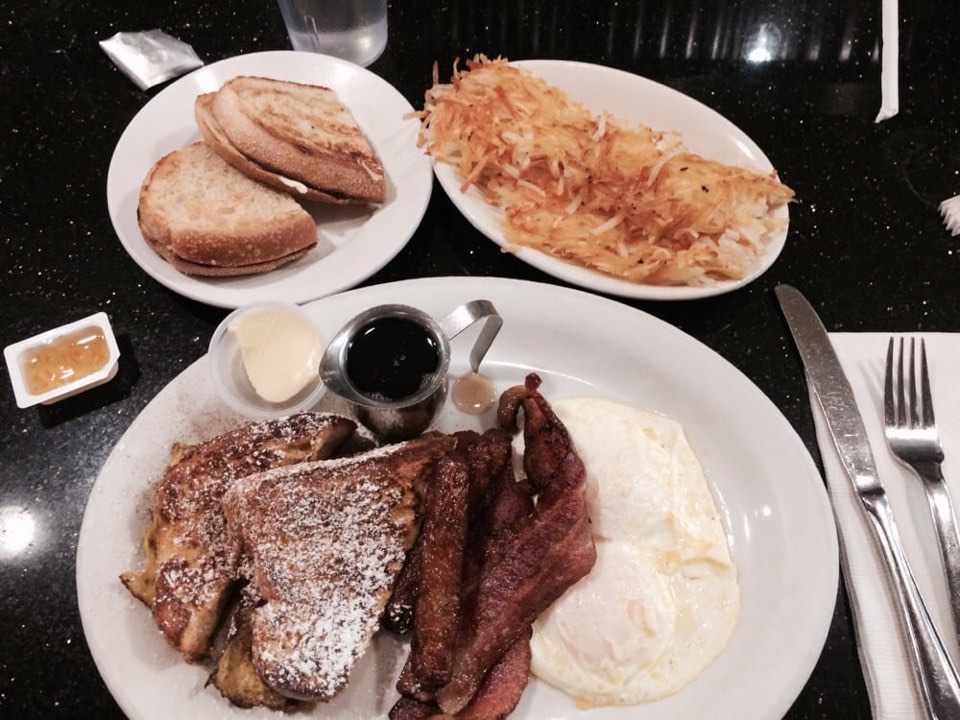 The Grubstake
Location: 1525 Pine St, b/t Polk & Van Ness
Nearest Owl Route: 38 Geary
The Fare: The cozy railcar diner has kept Polk Gulch revelers' and locals' tummies full since 1937. Its eclectic menu of greasy American breakfast, lunch and dinner staples, plus authentic Portuguese plates and vinho, is served 5pm-4am weekdays and 11am-4am Saturdays and Sundays. With redevelopment plans on the table, grab a bite before the existing diner is replaced with a modern incarnation.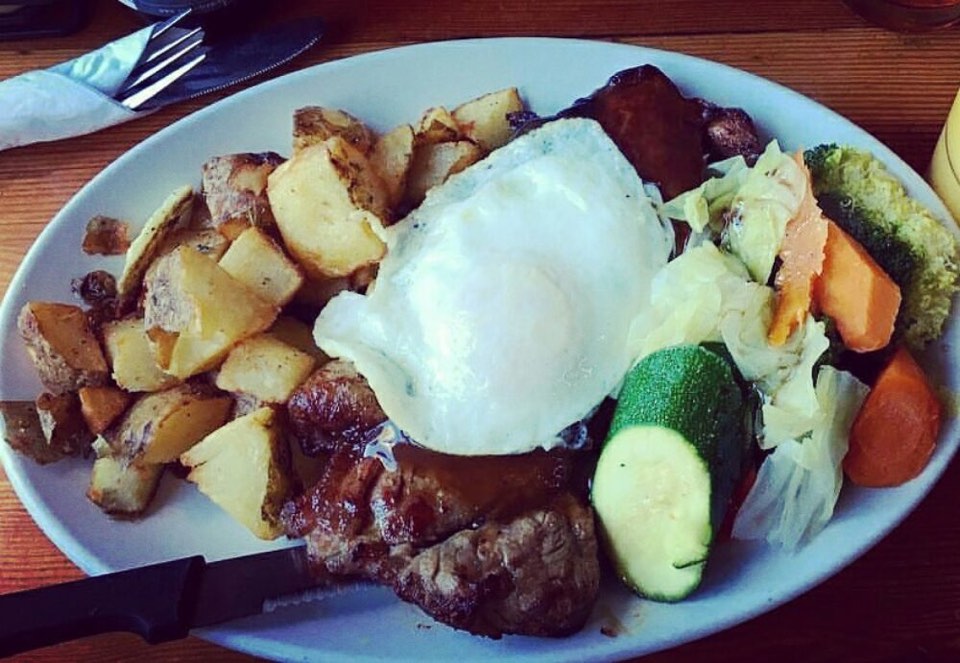 Box Kitchen
Location: 431 Natoma, b/t 5th & Mary
Nearest Owl Routes: 14 Mission
The Fare: If you're in the market for a savory bite South of Market, Box Kitchen has you covered until 1am nightly. If you'd rather not down your box of deep-fried goodness at home alone, cozy up to the bar at Tempest and wash it down with a pint of ice-cold draft PBR.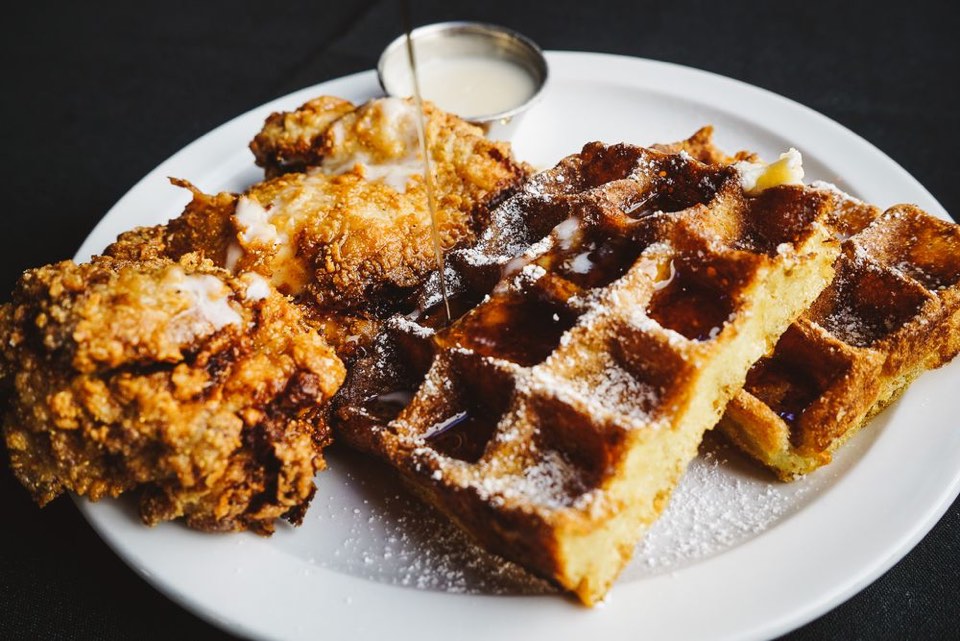 El Farolito
Location: 2779 Mission St, b/t 24th & 23rd
Nearest Owl Route: 14 Mission
The Fare: A bit farther down the 24/7 14-Mission line, the beloved Mission District taqueria serves expertly-wrapped burritos, crispy quesadillas and tacos piled high until 2:30am every night of the week.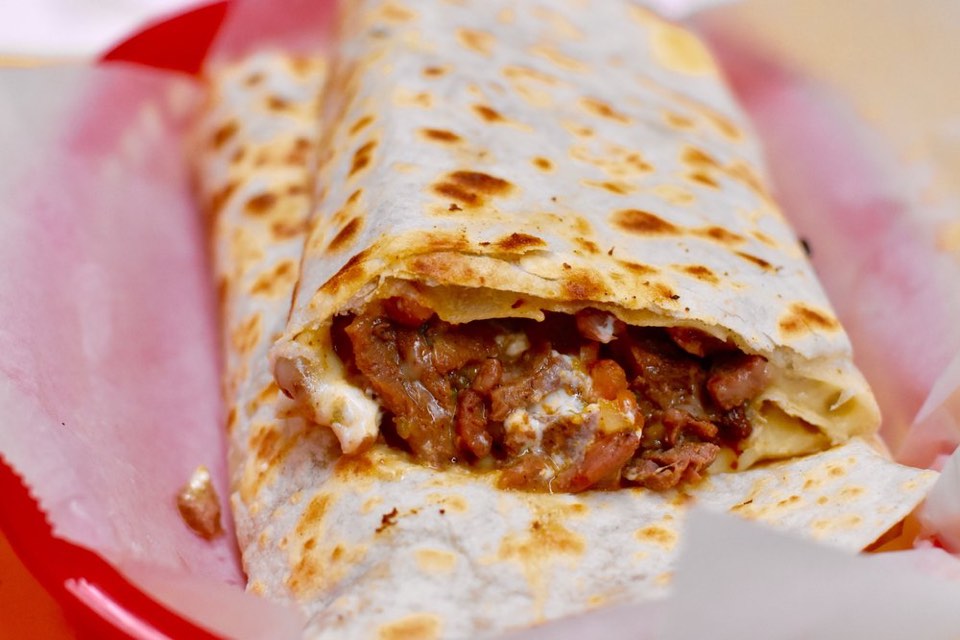 Dapper Dog
Location: 417 Castro St, b/t 17th & 18th
Nearest Owl Routes: 24 Divisadero, L-Owl
The Fare: When you're too tired to know exactly what flavor your palate is craving, Dapper Dog has the answer. Niman Ranch beef, chicken or veggie dogs dressed as a slice of pizza, banh mi, reuben, cheesesteak or other worldly cuisines will give your tastebuds an unconventional thrill.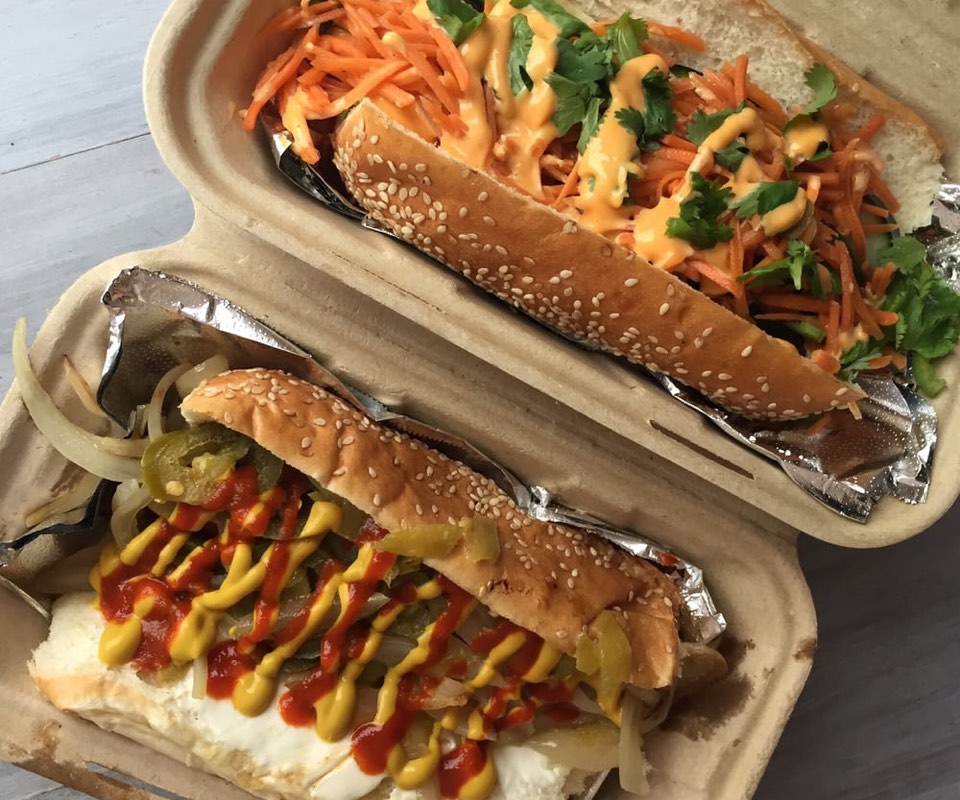 Orphan Andy's
Location: 3991 17th St, b/t Castro & Hartford
Nearest Owl Routes: 24 Divisadero, L-Owl
The Fare: One of San Francisco's few 24-hour joints, Orphan Andy's is always ready and available with pancakes, french toast, biscuits and gravy, burgers and fries, heaping salads and more greasy-spoon favorites to warm bellies before a long day begins or after a hard day (or night) ends.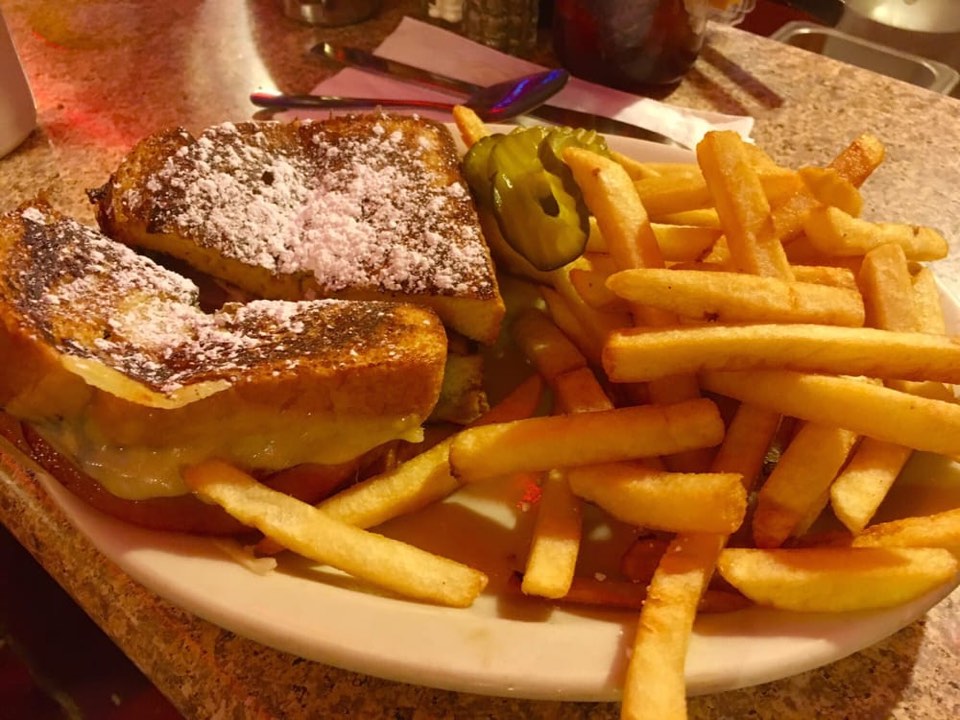 Donut World
Location: 1399 9th Ave, b/t Irving & Judah
Nearest Owl Route: N-Owl
The Fare: Whether you're just starting or finishing your shift, Donut World makes early morning hours quite a bit sweeter. It's open from 4:30am to 2:30am daily and offers all the classics: sprinkled, glazed, maple, apple fritters, jelly-filled, chocolate frosted and so on.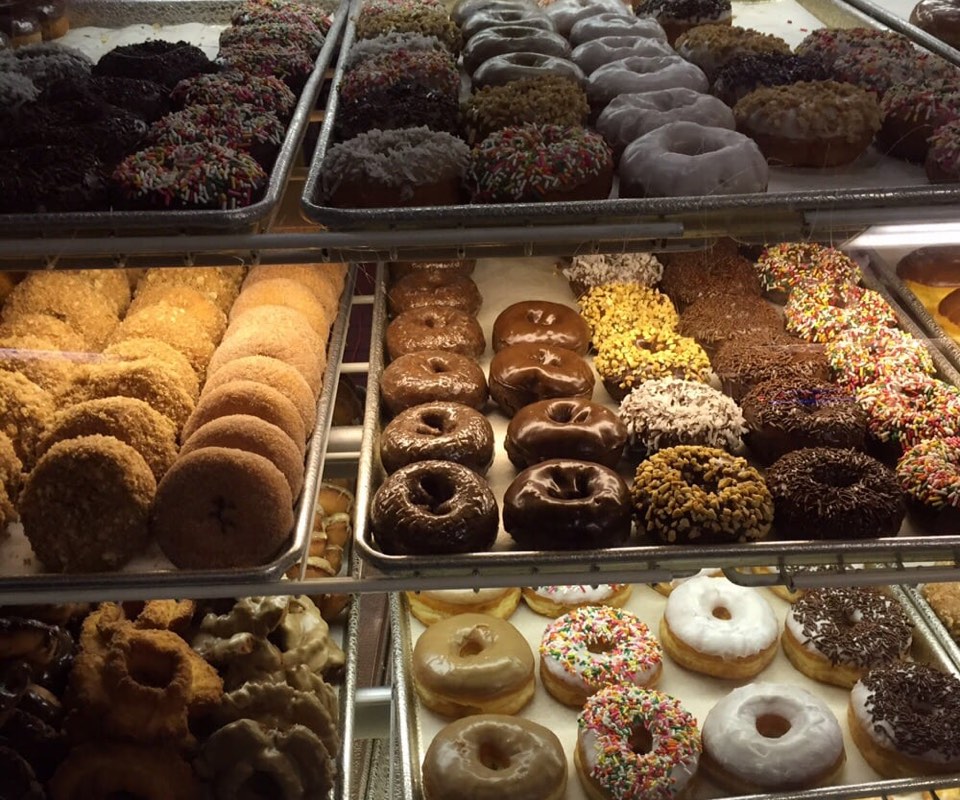 To learn more about the SFMTA's Owl service and the region's AllNighter system, and to plan your route, visit allnighter.511.org.
[Editor's note: This is a sponsored post written by freelance writer Brittany Hopkins.]