When Proposition E passed last November with nearly 80 percent of voter approval, care of San Francisco's approximately 125,000 street trees reverted back to the city, starting July 1st.
Currently, San Francisco manages 40,000 of those trees, while the rest were maintained by property owners. Now, San Francisco Public Works is looking at the implementation of the $19 million tree maintenance initiative.
According to Public Works director Mohammed Nuru at a May 16th community meeting held at Richmond Station, the agency will need three years to ramp up their staff. The agency is already in the process of hiring contractors to augment existing crews for the larger workload that will begin in July.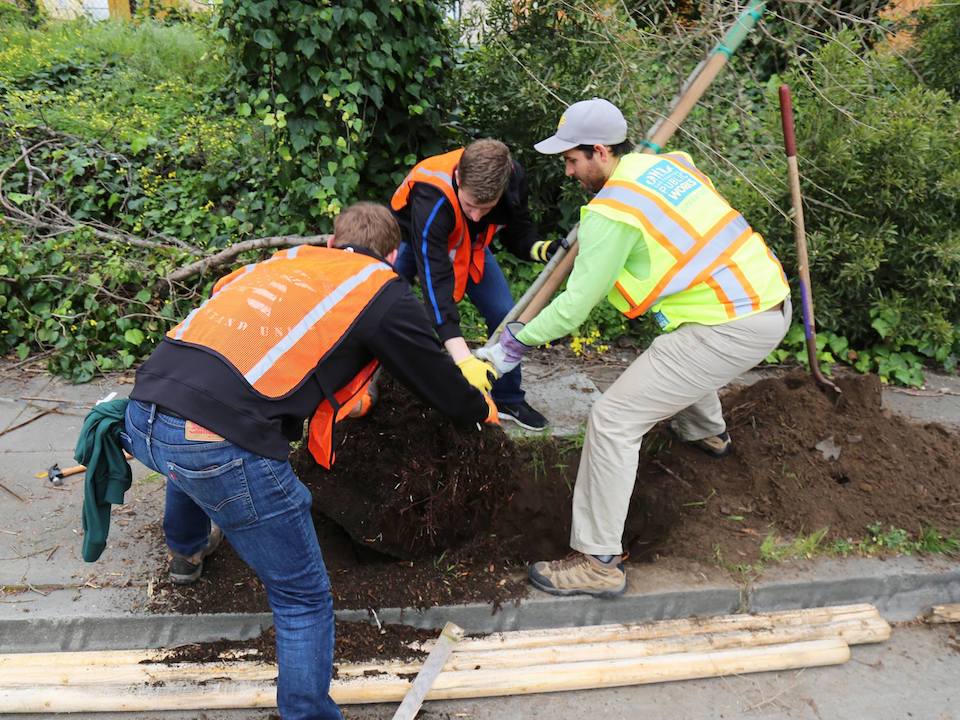 Street trees within city limits will be maintained on three to five-year cycle,and a pruning schedule will be available on Public Works' site in July 2018. Prior to Prop. E, street trees were on a 10-year maintenance cycle with the city.
Every street tree has already been cataloged and placed into three categories, with trees in most need of care labeled "serious."
Residents can find the trees on their street on the SF Urban Forest Map and view its species, condition, and even how much that tree benefits air quality.
Some old rules will apply now that the city is responsible for street trees again. Call 311 to report vandalism or other street tree damage. Tree removals will also require permits, and the city will remove the tree after a public notification process if it's in poor health or otherwise structurally unsound.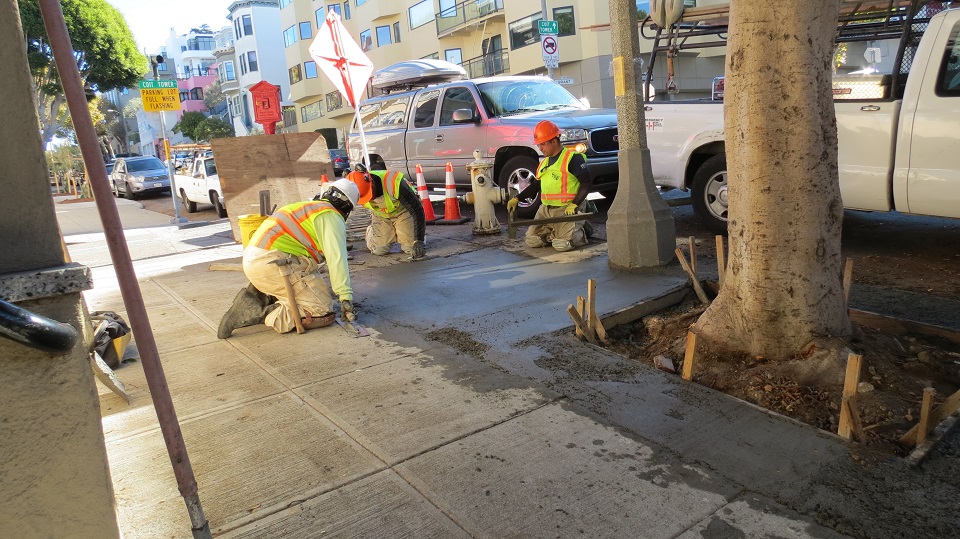 For property owners, there are a few gray areas — for now.
In addition to maintaining street trees, Prop. E will address sidewalk damage caused by trees and their roots. Property owners are still responsible for other damage to the sidewalks, but if the roots of an acacia crack the sidewalk in front of a house, that will be Public Works' responsiblity.
However, if a property owner has already received a notice that they need to address an issue with a street tree, they are still responsible for maintenance.
That means that if property damage occurs or someone is injured by a street tree — or a sidewalk broken up by a street tree's roots — and the property owner has already received a notice, then Public Works will not be responsible. 
"Do your part to make it safe," said Nuru, "it's the last time."

Residents can also opt out of having the city maintain their street trees. So far, there have been no takers.