Starting yesterday, San Francisco Public Works has begun repaving Crossover Drive between Fulton St./25th Ave. and Park Presidio Boulevard. The project is expected to take two to three weeks.
The heavily traveled corridor will, at times, be restricted to one lane of traffic in either direction, and work will occur between 8:30am and 6pm on weekdays. Weekends will not be affected.

It's recommended that drivers use alternate routes or expect delays.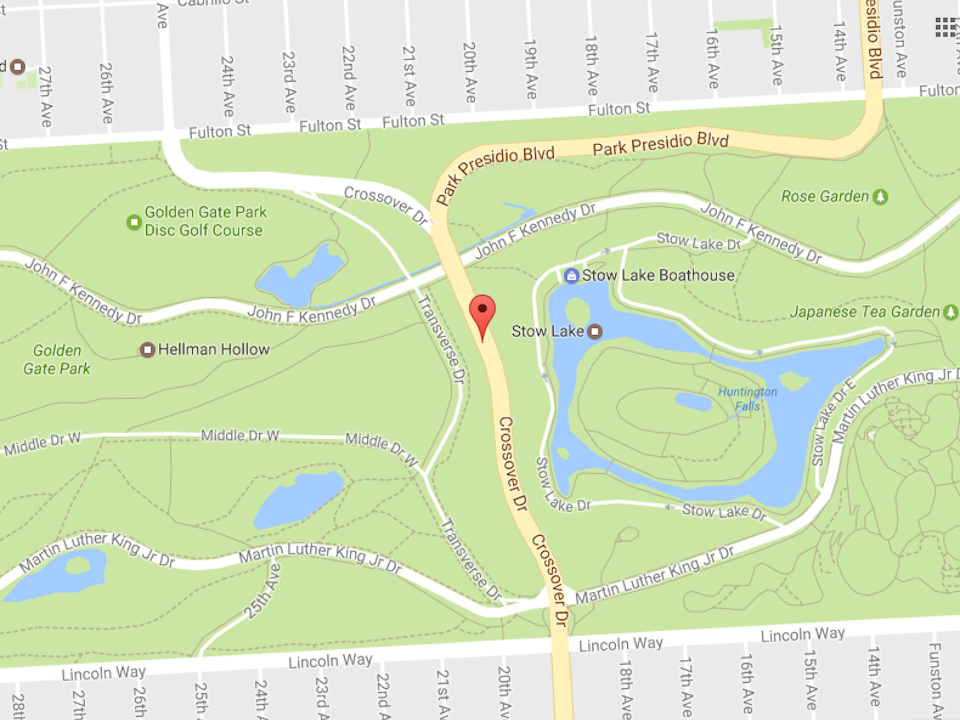 Typically, roads in Golden Gate Park are maintained by Rec and Park, but Public Works has a history of addressing similar issues where jurisdiction lines grow murky.
During a May 15 press conference, Mayor Lee promised to repave the 25th Avenue crossover and pledged to commit $90 million to "pay for pothole repair, repaving, striping and other safety measures to improve the city's roads" over the next two years.

Repaving Crossover Drive is one step in the Mayor's quest to bring the city's Pavement Condition Index (PCI) up to 70 by 2025. PCI rates are used by several Bay Area cities, and scores are based on the number of potholes and the general state of roadways.
Currently SF has a score of 69 on the PCI index, having steadily risen up by a point or so each year since 2009, when it scored 63. A PCI score of 69 puts San Francisco at the top end of "at-risk."
If the city were to move up one point to 70, it would push the city into the "good" range, but just barely.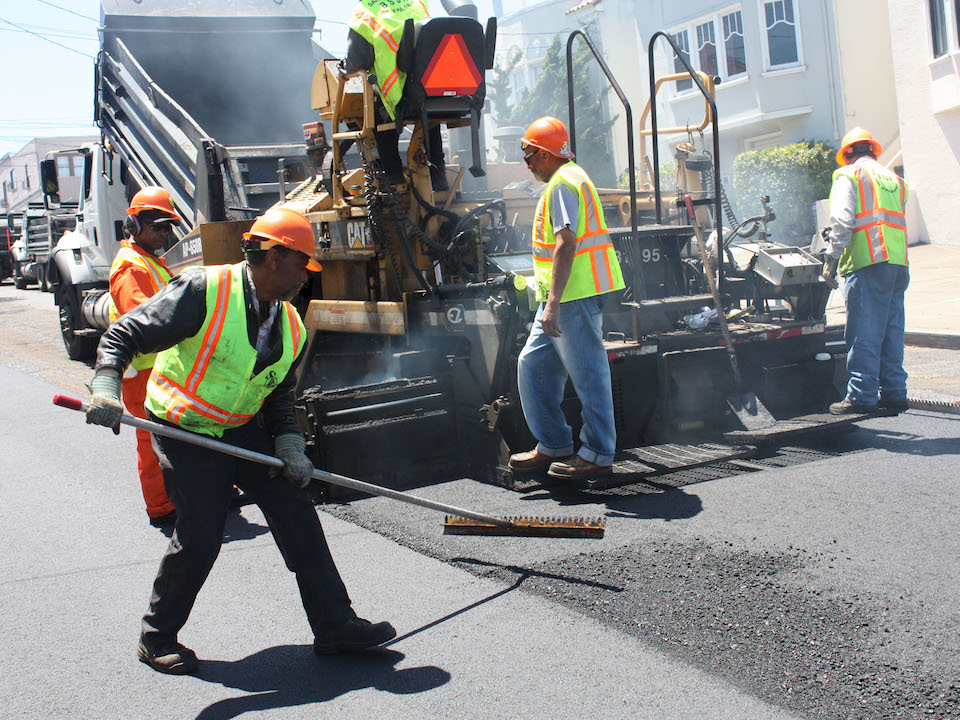 Public Works maintains 12,458 blocks, and 3,900 have been repaved in the last five years as a continuation of work that began with a $248 million road repaving and street safety bond passed in 2011.
City engineers assign blocks ratings based on volume of traffic, current street conditions, transit and bicycle routes, and available budget to prioritize projects.

Public Works has an interactive map where residents can search their address and see past, present, and future paving projects. Additionally, Public Works does notify utility companies of impending projects in attempts to align work under roadways.