The Fix-It Team returned to the Sunset District last week with a community meeting that revisited residents' concerns about the neighborhood.
Created last year by Mayor Lee to address quality-of-life issues, the Fix-It Team started its Sunset District efforts in the Inner Sunset last summer. The newest Fix-It zone concentrates on a corridor bordered by Judah Street and Irving Street from 18th Avenue to 26th Avenue. 
A crowd of about thirty gathered at Jefferson Elementary to voice concerns. Julieta Collart, Innovation Strategist with the Mayor's Office of Civic Innovation, was on hand to assist Fix-it Team director Sandra Zuniga, along with other representatives from the Department of Public Works.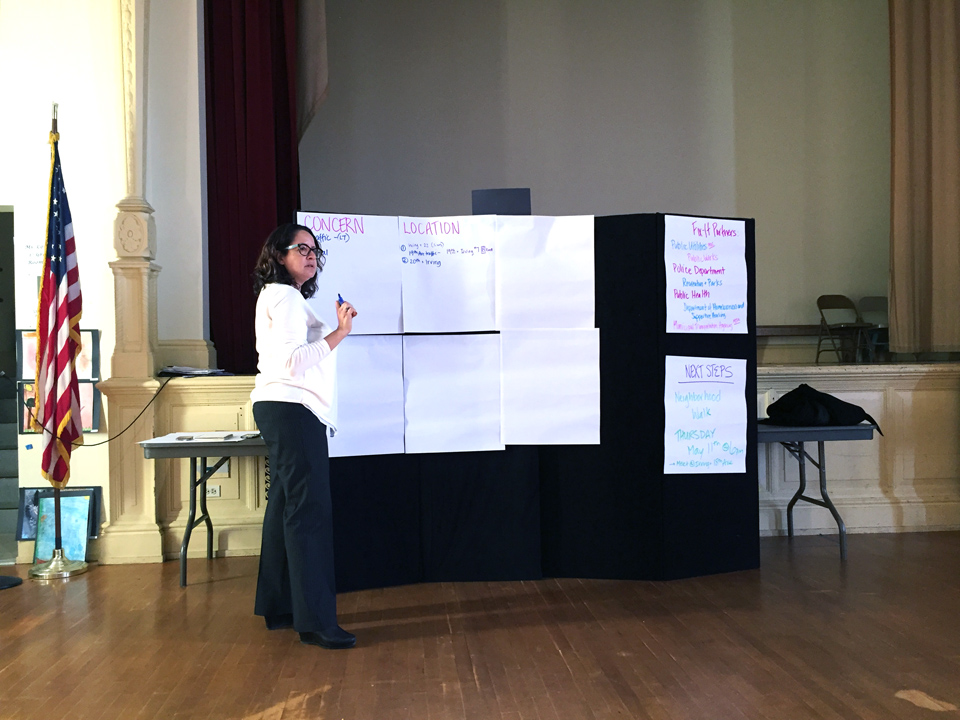 Although issues like potholes, rough streets, and safety concerns around the 19th Avenue and Irving Street intersection were discussed, street and sidewalk cleanliness were issues that came up repeatedly.
Community members said the area's growing homeless population was impacting neighborhood safety and hygiene. "It affects everybody's business [and] it's a public health and safety concern," said one merchant, describing public urination and human waste as "a significant concern and it's not necessarily something that the police department can address."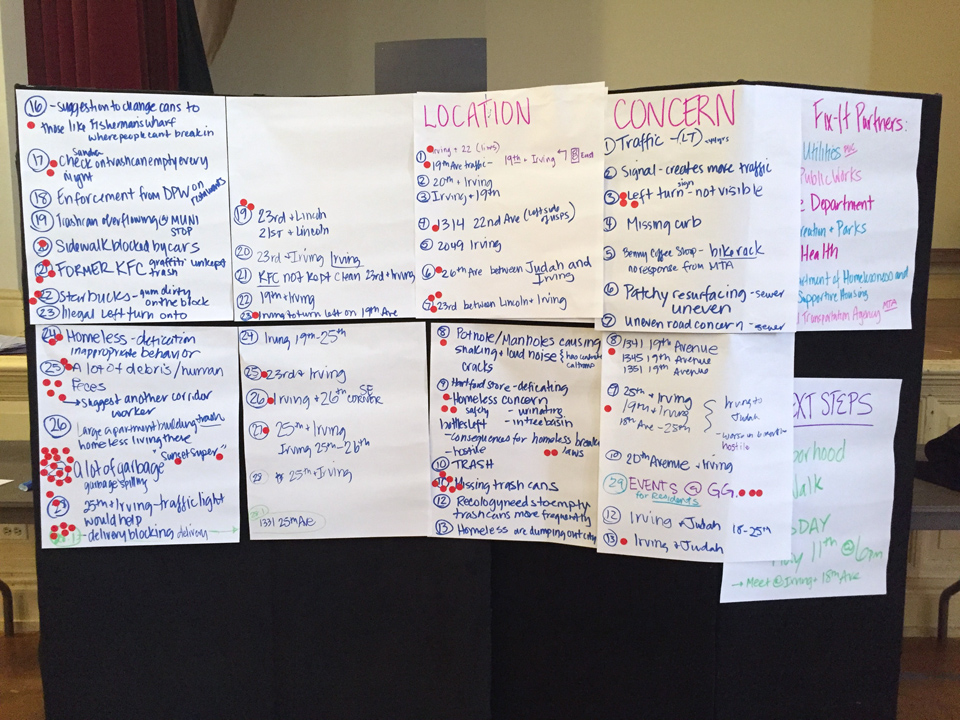 Another pressing problem raised by attendees was trash, which one attendee described as "swirling in the streets."
A resident near Irving Street said one of the larger supermarkets in the area was leaving dumpsters open; as a consequence, trash was being blown around.
A business owner agreed, noting, "I sweep outside my store four to five times a day."
Others concurred, stating the trash had gone beyond just discarded to-go cups. "We have children," said one woman in frustration, "this is a neighborhood and it's disgusting."
A lack of trash cans on Irving Street was identified as a contributing factor. Several receptacles were removed during the recent Irving Streetscape Improvements Project and have yet to be replaced.
"It is in the plans to bring them back," Collart said. "There are three open requests for additional trash cans that Public Works hasn't responded to yet," she added, noting that Zuniga had already contacted them.
Throughout the meeting, Zuniga logged concerns with a marker on large sheets of paper. As the meeting wrapped up, attendees placed stickers next to the issues they thought should be prioritized.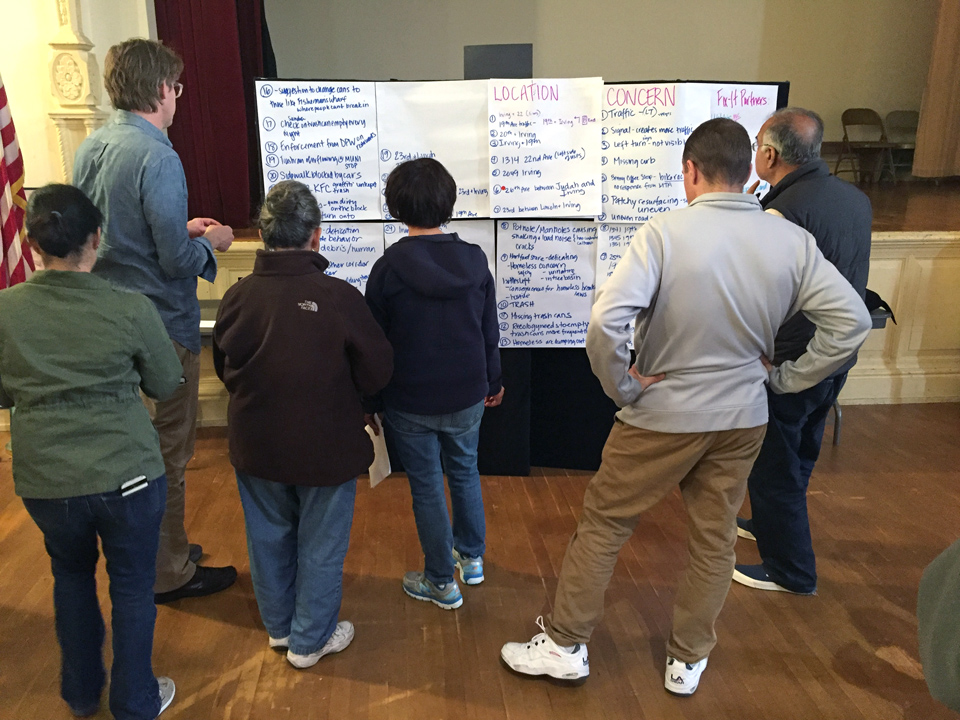 Collart said that although Fix-It looks at data, community input is key when it comes to allocating resources, adding that specific feedback from this meeting will help to create a plan that helps the neighborhood.
The next Fix-It Team meeting will be in the form of a community walk with Zuniga on Thursday, May 11th. The walk will meet at the corner of Irving Street and 18th Avenue at 6pm.