By
Hoodline
- Published on May 30, 2017.
There's now a new spot to grab breakfast, lunch or dinner in Laurel Heights, as Mo'z Cafe has opened its doors at 5 Masonic Ave. (between Presidio Ave. and Euclid Ave.).
As we reported in March, the new eatery replaces the former Corner Store. It's Mo'z Cafe's third location; it also has restaurants on 5th Street in SoMa and in Daly City, and will bring with it a similar menu. Expect bagels, pancakes and omelettes in the breakfast hours, and a full spread of sandwiches, salads, pasta dishes, sweet and savory crepes and more on offer for lunch and dinner.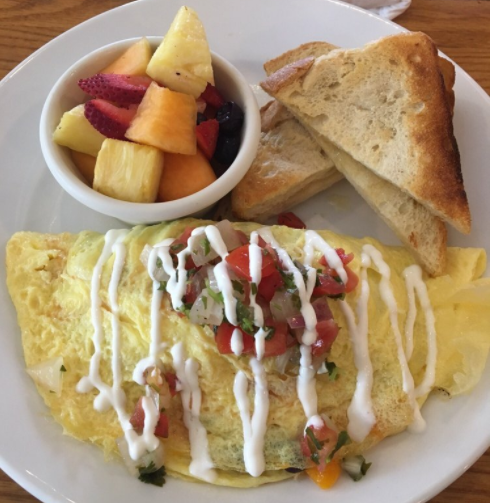 The new spot has garnered rave reviews thus far, with a five-star rating out of five reviews on Yelp.
Jeff H., who was among the first Yelpers to review the new spot on May 19th, said: "My wife and I stopped in for dinner at the newly opened Mo'z on Masonic (in the former Corner Store location). We each got a salad ... a huge salad. Staff was friendly, food was fresh and well made, and service was quick."
Chris S. added: "Solid, spacious breakfast-y/lunch-y place with lots of outdoor seating and a pleasant atmosphere, but not particularly cheap."
And Michael C. said: "Mo'z is a great casual restaurant with a diverse menu-- from omelettes to crepes, to soups and sandwiches to salads and pastas, there is pretty much something for everyone.
Mo'z Cafe is now open 7am-10pm daily, so head on over to check it out for yourself.