Thanks to eagle-eyed tipster Bay Gelldawg, we've learned that more than 150 bath toys have been arranged on the sidewalk near the intersection of Castro and 21st Streets, spelling "SIMON." 
Interspersed with what appear to be leaves from nearby trees, it's unclear whether the installation is a personalized message, part of a guerrilla advertising campaign, or something more sinister.
A waterborne group of ducks is a "raft," and in flight, they're referred to as a "flock." On land, a group of ducks are called a "safe," but how would you describe this particular congregation? Tell us in the comments.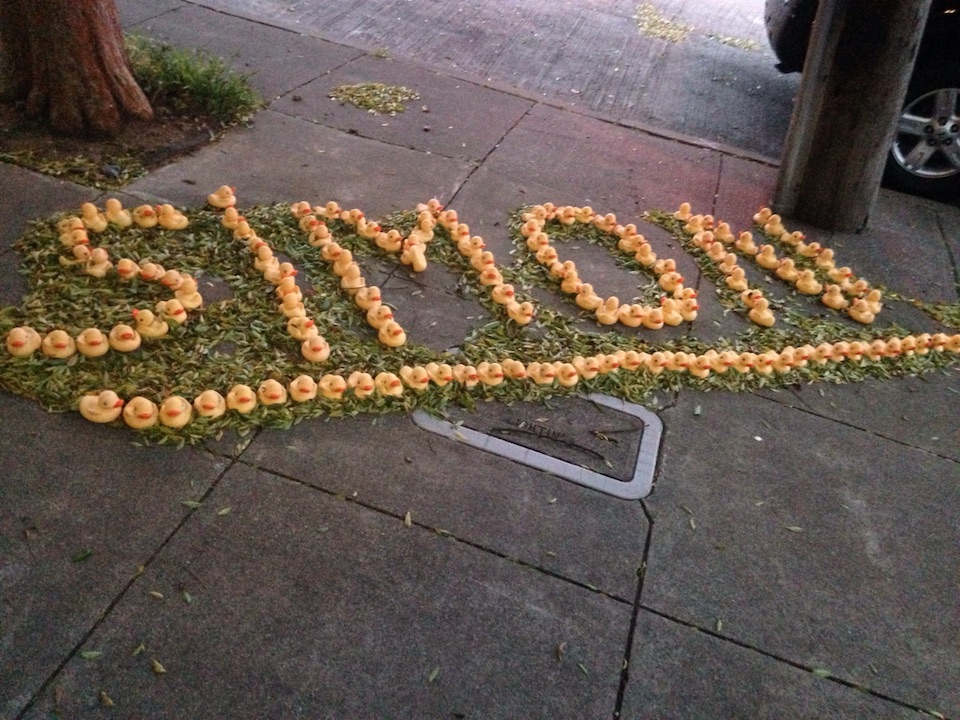 Have you come across something unexpected in your travels around San Francisco? Text a horizontal photo and your tip to 415-200-3233, and we'll look into it. If we use your information in a story, we'll give you credit.