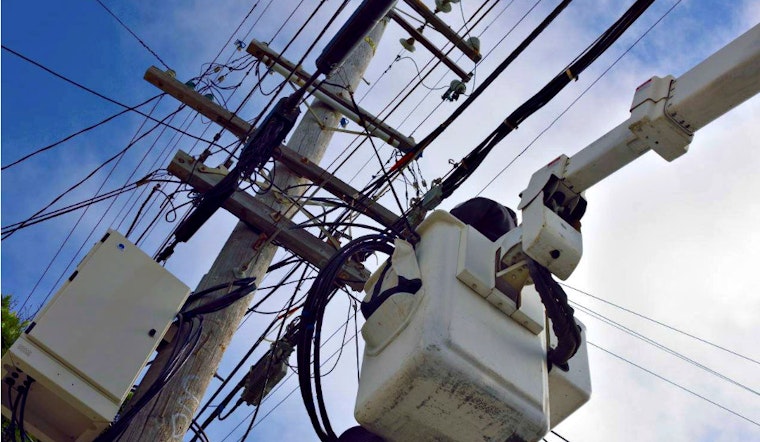 Published on May 01, 2017
Starting today, as part of its expansion across San Francisco, Santa Rosa-based ISP Sonic is offering its gigabit fiber internet service in new neighborhoods. 
Residents and business owners of the Castro, Dolores Heights, Glen Park, the Mission, Noe Valley, Potrero Hill and Sunnyside will now have a new option for high-speed internet.
Back in February 2016, Sonic began rolling out fiber internet to its customers in the Sunset and Richmond districts, completing the build out last month.
The company is gearing up to bring even more San Franciscans its gigabit fiber internet service. 

"Where we are today," said Dane Jasper, Sonic's CEO and co-founder, "is [that] we have broad coverage in almost 20 percent of homes in San Francisco."
With roughly 100,000 customers, Sonic provides DSL, telephone and fiber internet service in 125 cities across California. It is the state's largest independent ISP, yet dwarfed by telecom giants AT&T and Comcast. San Francisco is the company's largest and densest market.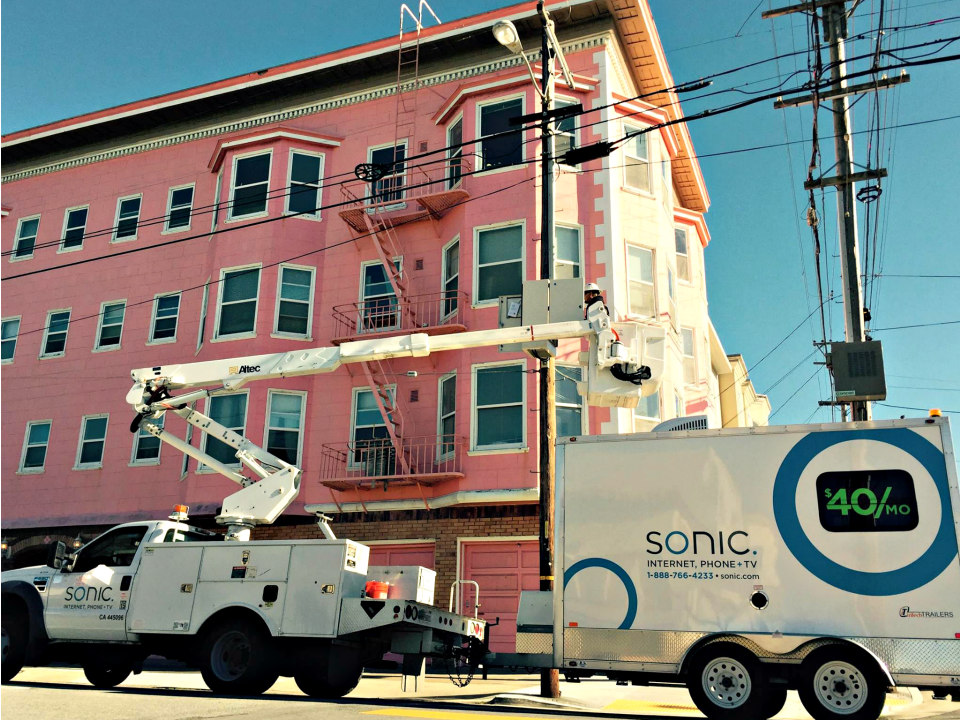 Today, the company will begin allowing residents in its new service areas to order fiber internet for their homes and businesses. Similar to when the avenues received Sonic service last year, the work will be completed in stages, starting in the Mission.
Sonic, which advertises with Hoodline, charges $58 a month (which includes taxes, fees and phone service) for its gigabit fiber service. The company says that customers receive speeds 100 times faster than that of the average American's internet connection.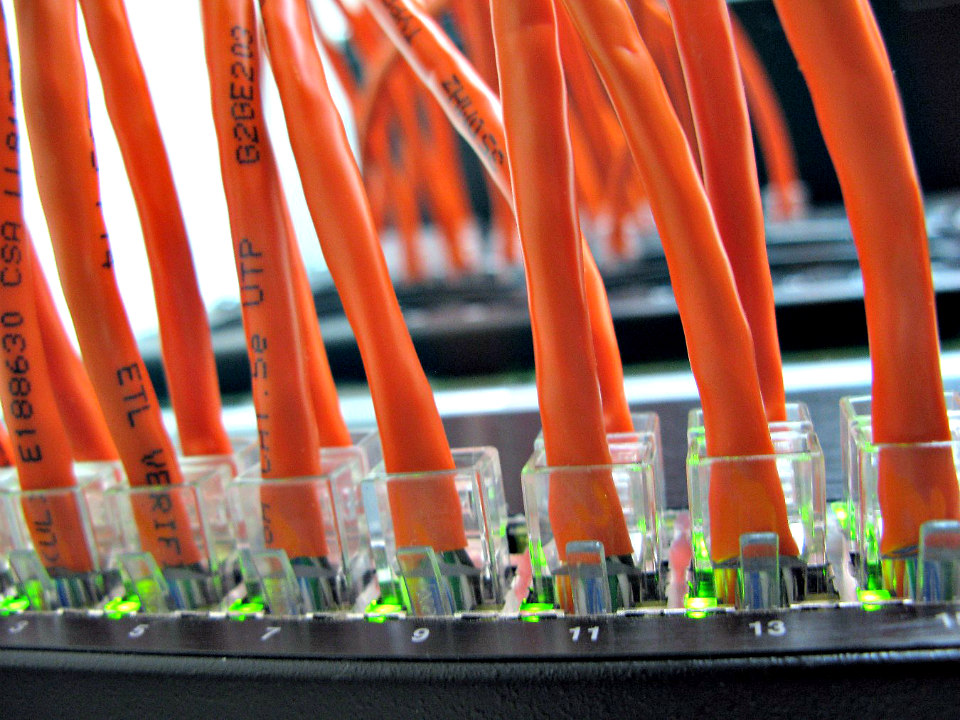 The company has been working in stealth mode to do the necessary surveying, engineering, permitting and construction on the requisite fiber optic infrastructure for the past nine months.
While it took the company about a year to roll out its Sunset and Richmond fiber internet, Jasper says this next iteration will take six to nine months. 

The major challenge in the Sunset and Richmond districts has been keeping up with demand. "When we first launched services in those areas," Japser said, "we had 30 folks in our installation department. We now have over 100 people in that team now and can keep pace with demand."

If you're wondering why your neighborhood wasn't one of the selected, Jasper said that San Francisco service areas are determined by where utilities are located.
"The number one factor," Jasper said, "is whether the utilities are overhead or underground. In San Francisco, it's about half and half."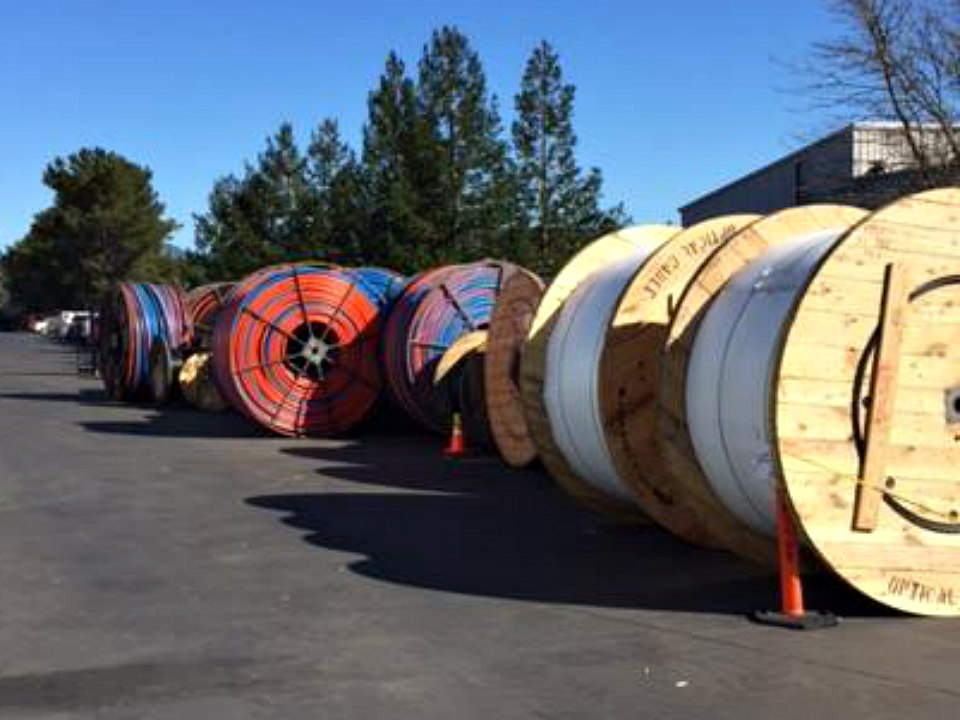 For neighborhoods currently serviced by underground utilities that will eventually be connected to fiber internet, their fate hinges on legislation proposed by District 2 Supervisor Mark Farrell.
Currently, Public Works doesn't permit micro-trenching construction methodologies to be used to install fiber-optic cables underground. "Until that occurs," Jasper said, "we struggle with the economics of fiber construction in San Francisco. It's really not practical to cut a 3-foot trench on roads and sidewalks to put new conduits in the ground."
According to Jasper, new technology would allow workers to saw micro-cuts, four to 12-inches deep, into roads and sidewalks. Small fiber optic cables would then be laid into half-inch wide slots in a way that wouldn't conflict with other infrastructure.
However, a decision is still pending for the proposed legislation. 
"Cars and pedestrians wouldn't be impacted by construction equipment," Jasper argues. "Being allowed to use these modern trenchless construction technologies is essential in neighborhoods where residents are serviced by underground cables."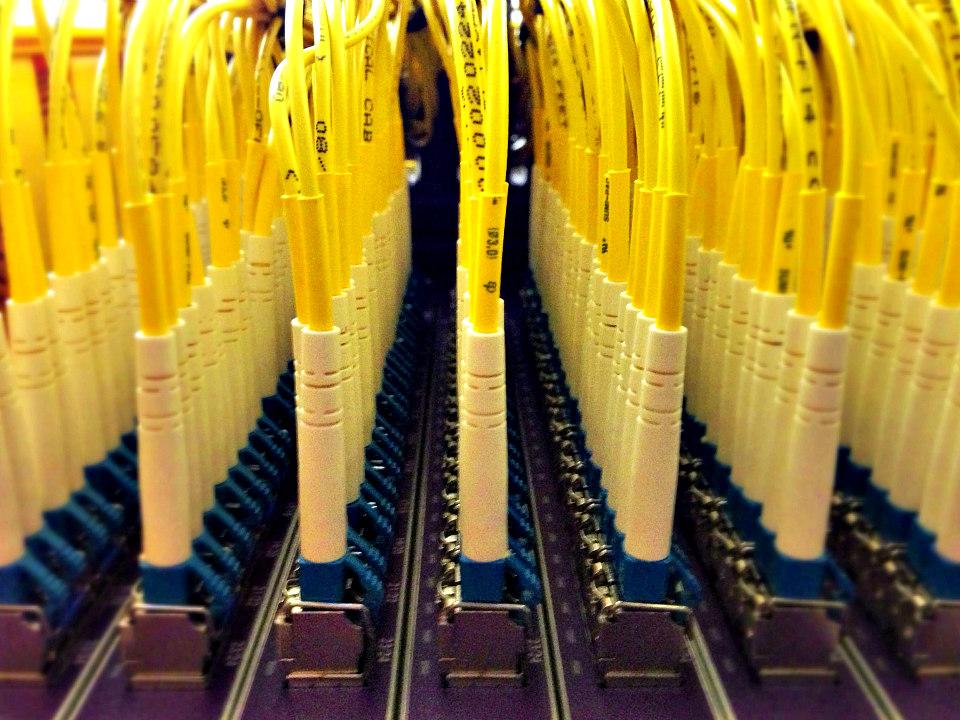 He said that people want to see this problem solved.
"There is a ton of excitement around our gigabit fiber product," he said. "Internet access in the United States is shockingly consolidated, and people want choices when it comes to their internet service."
If you want to see if your home or business is eligible, check if your address is included in Sonic's expansion on the company's website.