For Buffy Maguire, every coffee is a new friend.

Maguire is the woman behind the Lady Falcon Coffee Club, a roastery and coffee truck, and her latest venture into coffee.
Based in the Outer Sunset, Maguire also runs Java Beach Café, Java Beach at the Zoo and Beachside Café with her husband. With its distinctive coffee truck, the coffee roastery is a departure from the couple's sit-down cafes, and a very personal endeavor for Maguire.
"Lady Falcon Coffee Club is something I have been thinking about for a long time," she said. "I wasn't even sure I would do it, to be honest. It was an outlet."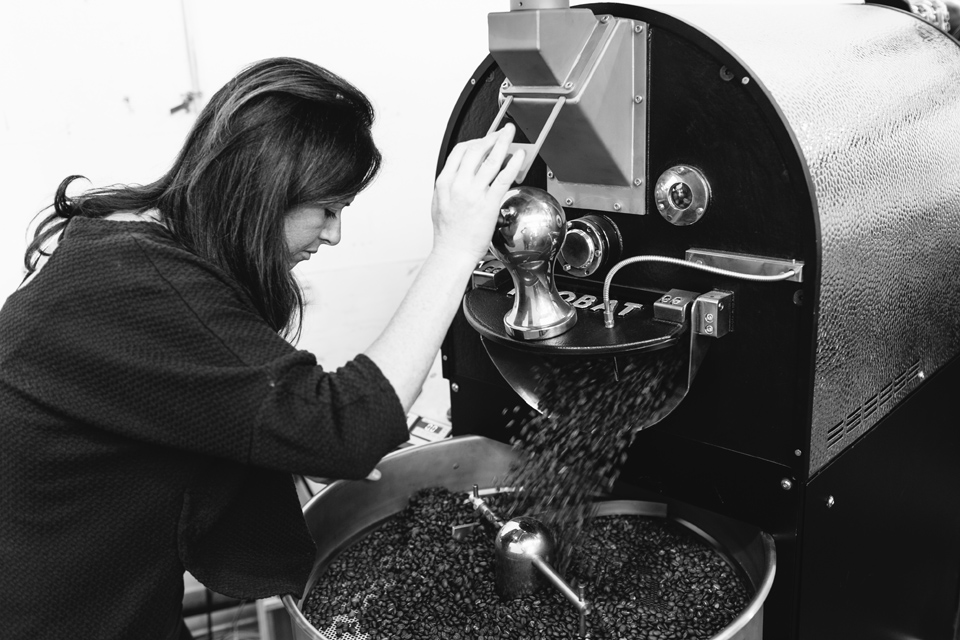 Maguire had been roasting coffee for the cafes, but it wasn't an easy trade to learn. When she first got into roasting, many roasters were protective of their process, and there wasn't a place to study its finer points.
However, as a cafe owner, she was able to access parts of the roasting world that might not have been available otherwise. "I do think that I had an advantage [in] being an entrepreneur to create these opportunities for myself," she told us.
While being a café owner helped, but it didn't make learning the practice of roasting any easier. "[It was] trial and error," she explained.  "Pure trial and error."
Unlike some roasters who now use software to track the roasts, Maguire keeps it hands-on, as roasting coffee is a tactile, creative exploration for her. 
While the roasts may represent Maguire's palate, the design and packaging of Lady Falcon reflect what she calls her more feminine aesthetic, which can be found in the pink walls and yellow awnings she chose for the cafes. 
That aesthetic is also reflected in Lady Falcon's pink coffee bags and fairy-like logo, but her embrace of the feminine goes beyond the visual aspects.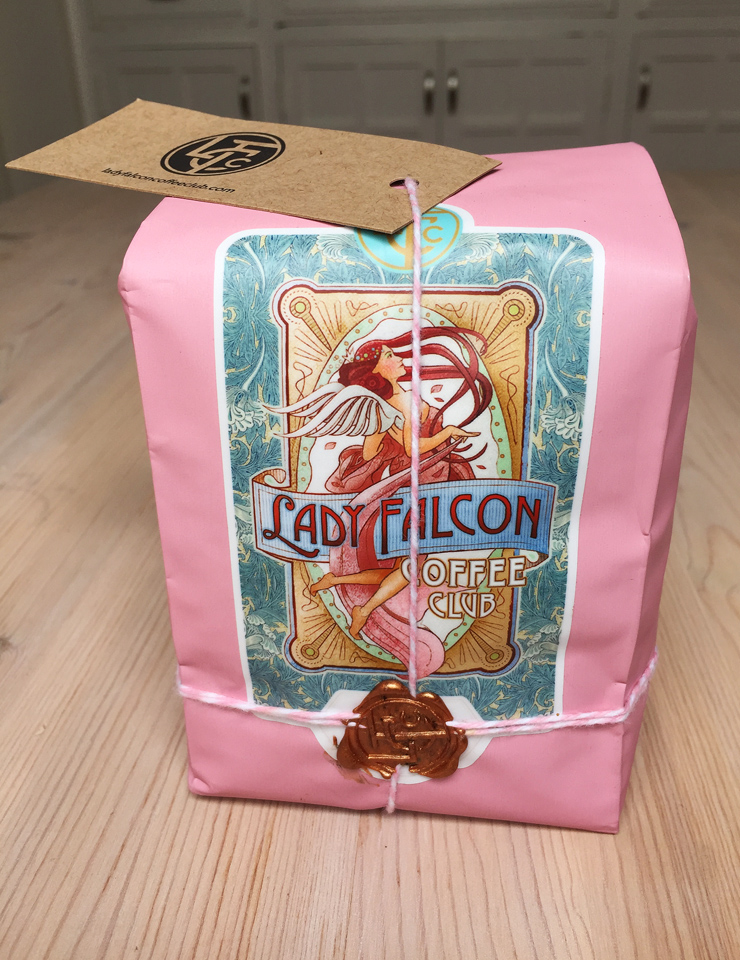 In some ways, Lady Falcon is a reaction to a world Maguire believes is very masculine. According to Roast Magazine, female roasters represent less than 13% of the industry.

"There is an element of Lady Falcon," she said, "that touches on the female aspect in the coffee roasting world. It's a subtle thing to embrace the feminine side and just be ourselves."
The name itself comes from a late 19th-century women's bicycle club that had its home in Carville by the Sea, in a spot that is now 47th Avenue and Lincoln Way.
Lady Falcon reflects both the spirit of those women and the Outer Sunset community Maguire calls home. "[The coffee is] an expression of [my] appreciation of this neighborhood," she said.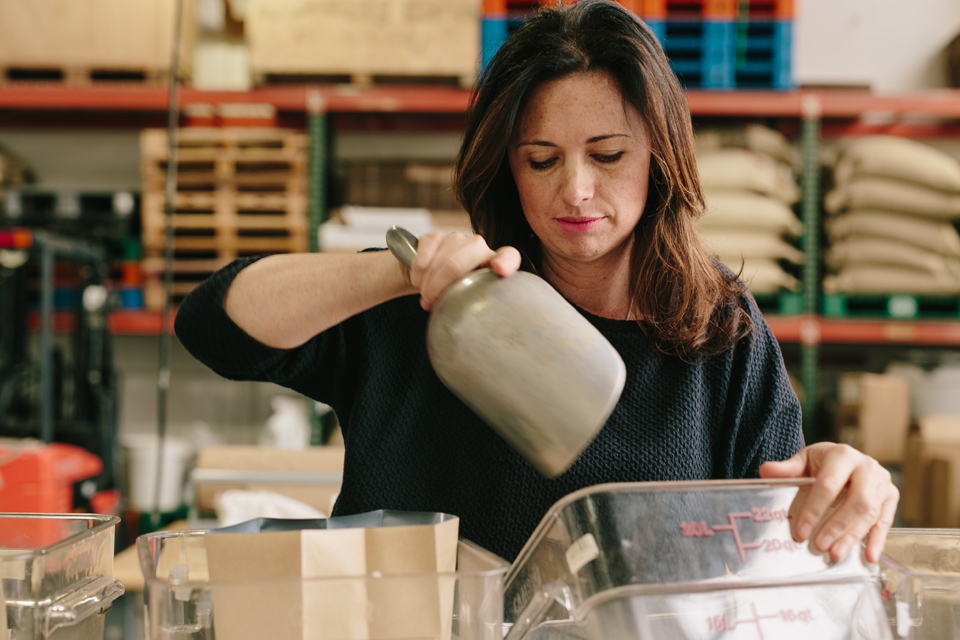 Lady Falcon's first batch of beans was produced in mid-March, and their coffee can already be found online and in markets around the city, including Noriega Produce, Other Avenues and Haight Street Market.
The next step is opening the roasting facility on Wawona Street and the Great Highway to the public. 
Their restored vintage 1948 GMC bread truck can also be found at the Beach Chalet soccer fields on Saturdays and Off the Grid at the Presidio on Sundays. Concertgoers can also find Lady Falcon at Outside Lands this summer.
"Our truck has created quite a [stir] wherever we go," Maguire said, "It's fun."