Rec and Parks recently posted a safety advisory at the entrance to a community garden at 438 Page St. addressed to local farmers who've been cultivating the space:
The San Francisco Recreation and Parks Department Urban Agriculture Program and the Department of Public Health are working together to remediate lead contamination in the soil at the Page St Community Garden. 
After concerns came to light that the soil might have high lead levels, Rec and Parks coordinated with the Department of Public Health to test the soil, said agency spokesperson Joey Kahn.
"While the results showed that the contaminated level was marginal, due to the health and safety concerns for our park users, the Department began the process of soil remediation," he said.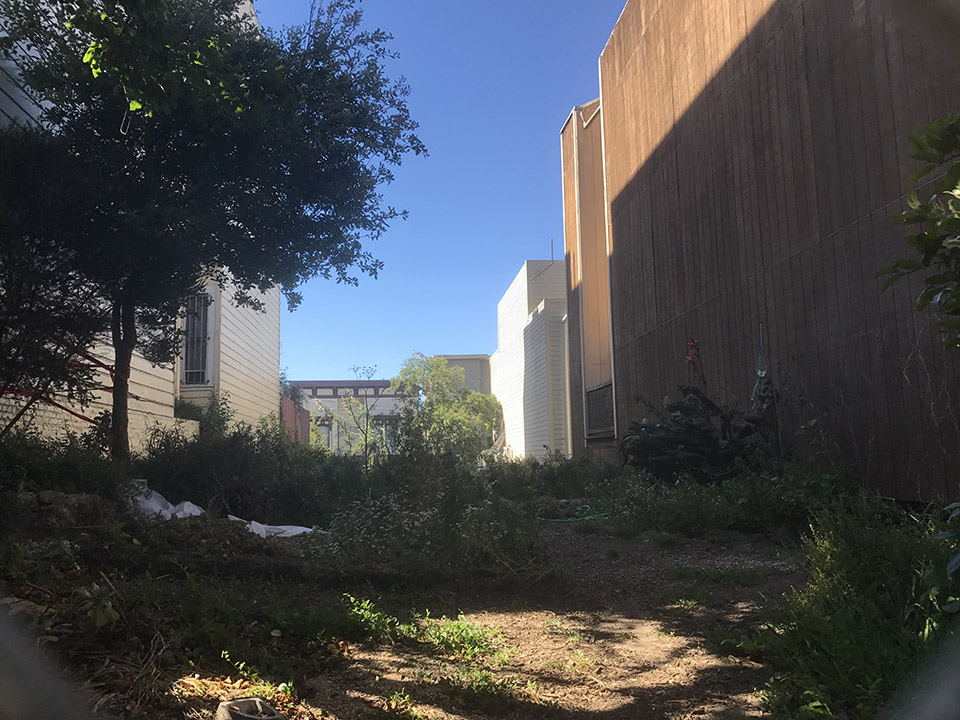 The first stage of the abatement process has already been completed; Rec and Parks is now preparing for the next phase, which involves sealing the existing soil with ground cloth.
"We will then rebuild the plots with wood and add 18 inches of fresh topsoil to the site to ensure the all soil is safe for use, especially for growing edible plants," Kahn said.
Rec and Park also plans to add mulch and/or crushed stone to the garden's walkways. "These are considered to be best practices by the State of California," he added.
In the process, the back fence of the 3,300 square feet garden will be rebuilt as well. Kahn said Rec and Park hopes "to reopen the garden by early 2018."
When the portion of the Central Freeway that used to end near Fell St. was torn down, an organization called Hayes Valley Farm tested 64 soil samples to prepare for a temporary garden. According to a 2010 Streetsblog story, HVF only found one sample that exceeded EPA standards for lead in soil.