Dell Burchett sometimes feels like he's living a dream. "I've always wanted to be by the beach in an RV," he said. "Have my surfboard, ocean kayak, eat as much health food as possible, drink some beer, just hang out––you know what I mean."
For the last few months, Burchett has been living in a secondhand RV, posting up in the Ocean Beach parking lot during the day and retreating to a less exposed option like Fulton Street or the La Playa Safeway at night.
With support from his family and a "mentor," Burchett has been reaching out to other travelers—housed and homeless—to lay the foundation for His Own Heart Ministries, a nonprofit he aims to build.
The plan, he said, is to buy four more vans and "start improving the communities one at a time."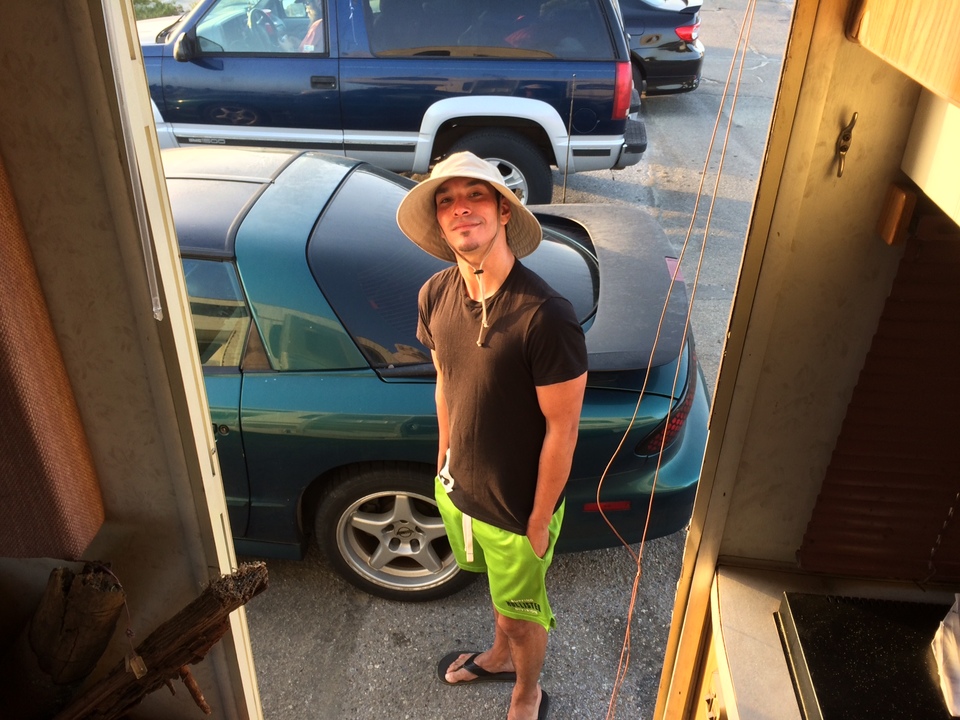 Burchett refers in particular to the homeless communities that populate San Francisco's western edge, to which he is no stranger. At 15, Burchett left his Martinez home for Berkeley, where he "did [his] first little organic freedom prospect." After two years, he traveled west to San Francisco.
"I grew up sleeping in the forest behind us," he said, gesturing toward the Golden Gate Park windmills.
On any given day, the Ocean Beach parking lot holds five to ten RVs like Burchett's. Their inhabitants—some homeless, others vacationing—frequently cycle in and out of both the vehicles themselves and the lot as a whole.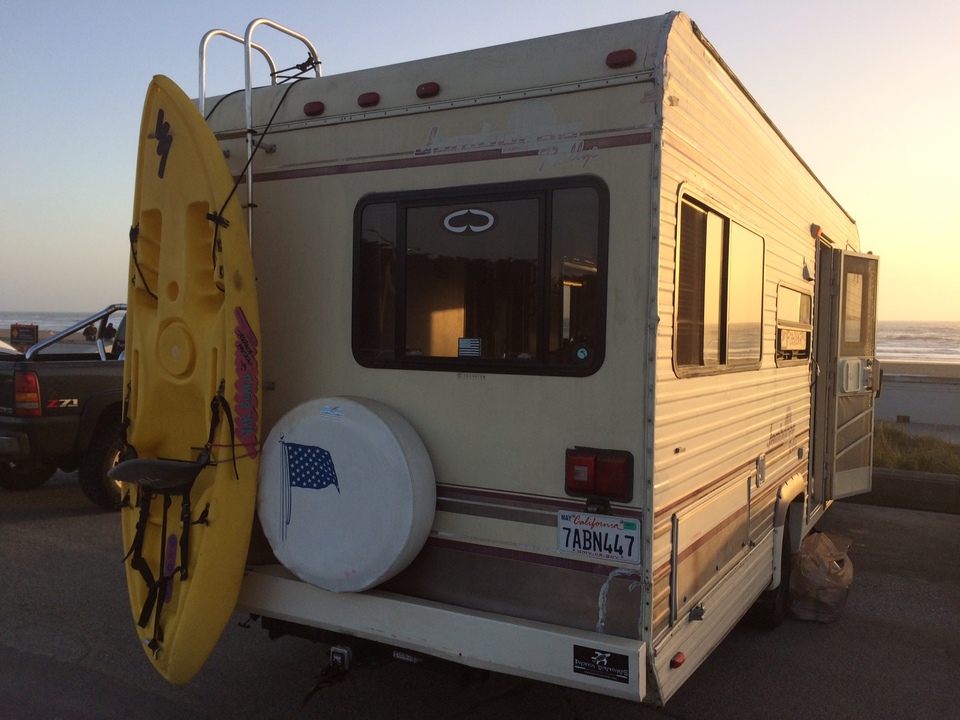 Recreational vehicles are classified by the SFMTA as "oversize," a distinction that gained legal weight in 2012, when the Board of Supervisors banned their parking between 12am and 6am.
The ordinance, supported heavily by then-Sup. Carmen Chu and current-Sup. Katy Tang, then Chu's aide, was meant to reduce the homeless population in the Outer Sunset's La Playa neighborhood.
"It was helpful for that area," said Tang in a recent conversation with Hoodline. "But I'm fully aware that it just moved the problem to another area."
While Ocean Beach is part of the Golden Gate National Recreation Area (GGRNA), its parking lot falls under the jurisdiction of SFPD's Richmond District. As such, officers from that station are often the first to respond to complaints about Ocean Beach's denizens.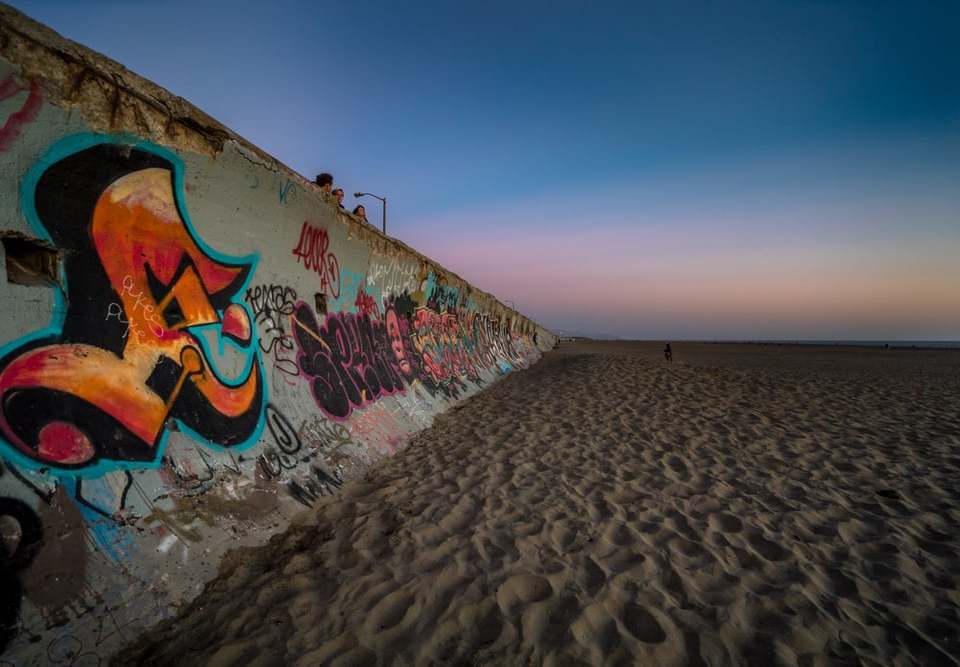 If a concerned neighbor notifies police of disruptive behavior issuing from an oversize vehicle, officers will be dispatched, but they can only knock on the door of the offending vehicle and hope for a response.
"If they don't answer, our hands are tied for at least 72 hours," said Capt. Alexa O'Brien.
According to California Vehicle Code 22651, O'Brien's team can issue a warning, a citation, or tow the vehicle only after 72 hours. By that point, the vehicle will likely have rotated into a new position.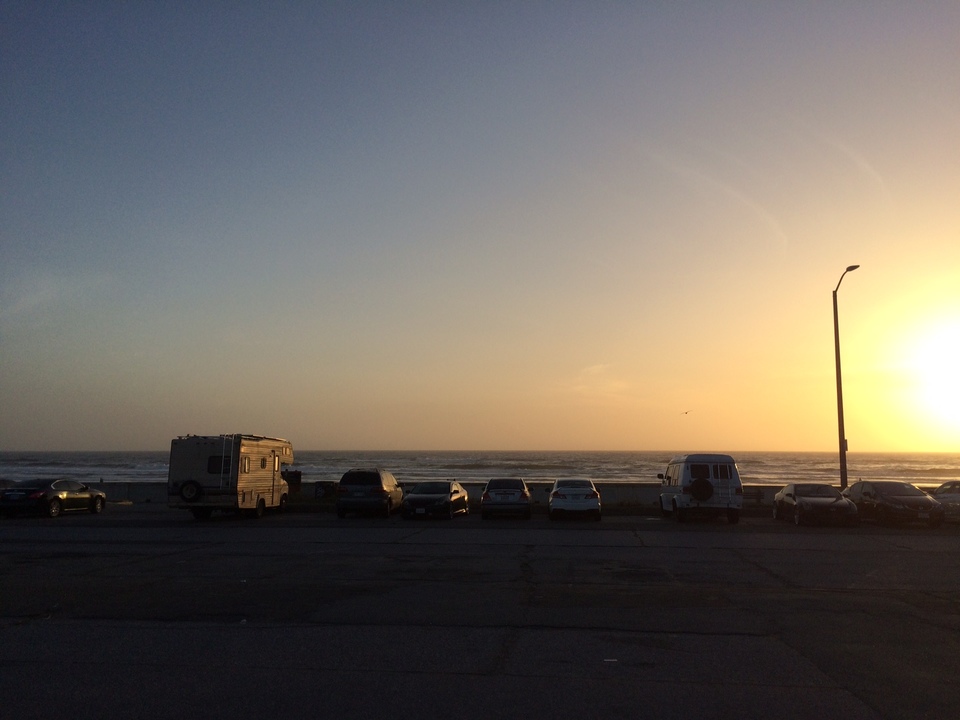 If a neighbor calls 311 instead of the police, hoping to connect a distressed homeless individual with San Francisco's Homeless Outreach Team (HOT), the chances of making an actual connection are also slim, said Randy Quezada, public information officer for the city's Department of Homelessness and Supportive Housing (DHSH).
"The RV issue is tricky," he said. "Someone is able to just pick up and go somewhere else."
The DHSH has cleaned up several homeless encampments, but unlike tent encampments, groupings of RVs do not become permanent fixtures; they disperse and reconstitute daily. 
Burchett and two other Ocean Beach regulars we spoke with confirmed that they rarely have trouble with law enforcement officers. In general, Burchett said, police only ask him to leave an area when safety is a concern.
"There's a lot of sketch that happens at night," he said. "I think that's a reason the cops don't want you to sleep in certain spaces."
Skyler Abold, who arrived from Colorado about a year ago, has been living in his Black Chevy Avalanche for the last six months. We spoke with him in an RV owned by a woman named Elizabeth, who was on vacation with two friends and spending the night by the beach.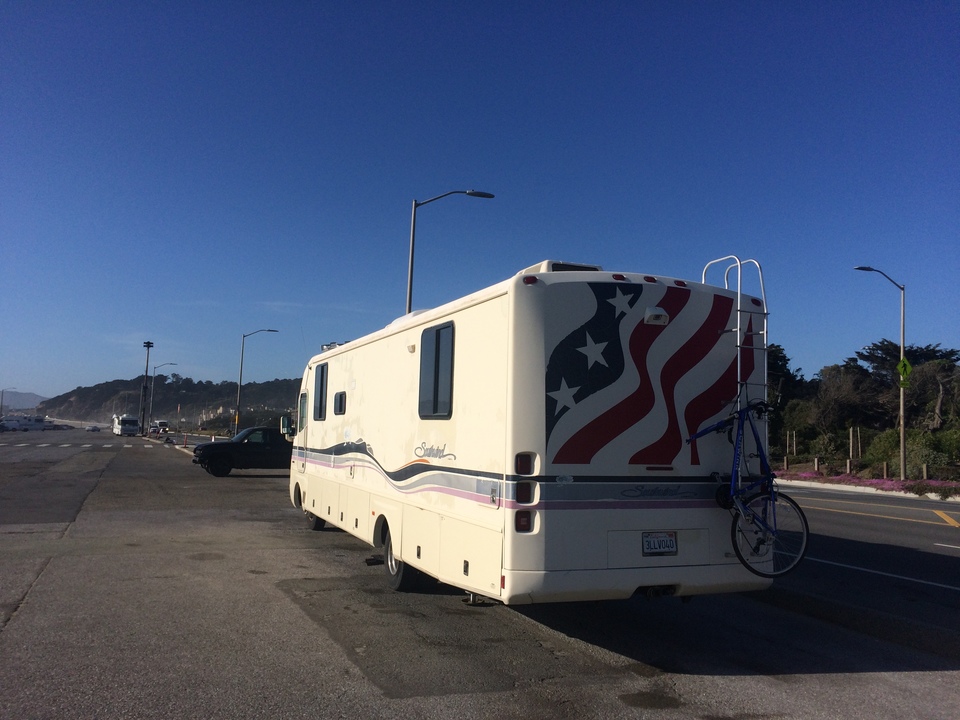 "Usually the Outer Richmond is the safest place, right over here in the Safeway parking lot," said Abold. "And [the police] don't mess with you just as long as you're not there all day, every day, doing drugs in the parking lot, you know."
Abold considers himself lucky. "If I wasn't white, it would definitely be a lot harder," he said. "I've seen them bust people right next to me...there's profiling, definitely." 
Another regular who introduced himself as Whiskey Matt, spends most nights in Berkeley, but often finds himself at Ocean Beach, where he and friends gather in a giant bus that belongs to a man named Cody.
The bus bears the word "BONES" across its starboard side and rumbles due to a portable generator hooked up to its port side. Men, women, and children cycle in and out of it constantly.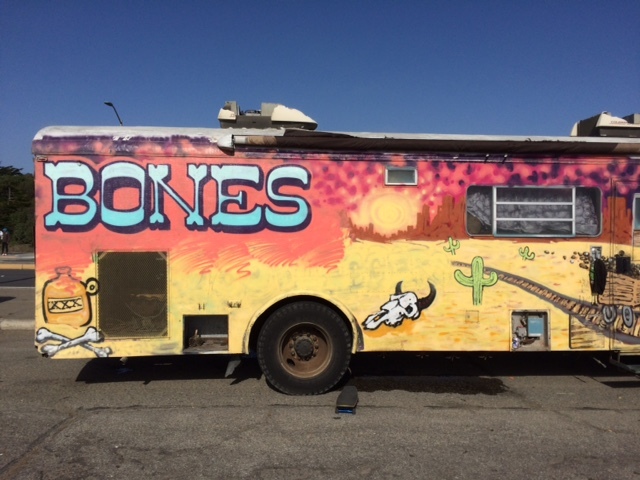 "The cops really don't want to deal with us, is how it happens," Matt said. "They've known us for years." 
Nick Pegoulatos, an aide to Richmond Sup. Sandra Fewer, assured us that addressing homelessness is high on Fewer's agenda, but acknowledged the issue's complexity.
"This is a unique challenge we have in our district," he said. "Some of the folks are congregating in GGRNA land, and that's been a challenge. We did talk to the GGNRA, but to be honest, it has never gone particularly well."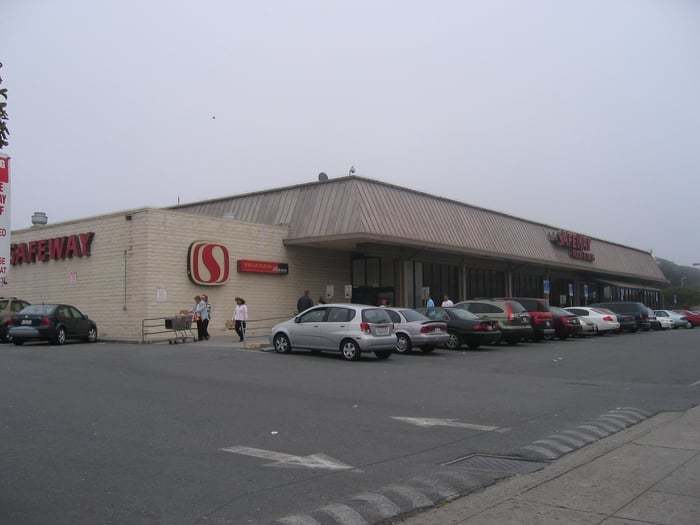 DHSH director Jeff Kositsky, speaking at a Richmond community meeting in April, explained hat the Richmond contains two percent of San Francisco's supportive housing units, but only one percent of its homeless population.
"I think it would be great to have something out here," he said, referring to the possibility of a Navigation Center. "But it's not the highest of our priorities."
Even if a Navigation Center did open in the Richmond, it might be difficult to convince some of the folks at Ocean Beach to take advantage of the resource.
Whiskey Matt, for instance, takes a clear stance on traditional San Francisco shelters: "You'll get bugs and you'll get stolen from, if not beat up." Abold, though he hasn't stayed at one, has a similar impression. "I heard they're crowded," he said. "And somebody will steal your stuff if you're not careful." 
"My truck is really comfortable so I'm not really pushed to try something really hard," he added. "I have a full bed in there."
But Dell Burchett approves. "The shelter program in San Francisco is amazing," he said. "They all have cots, dinner, good people."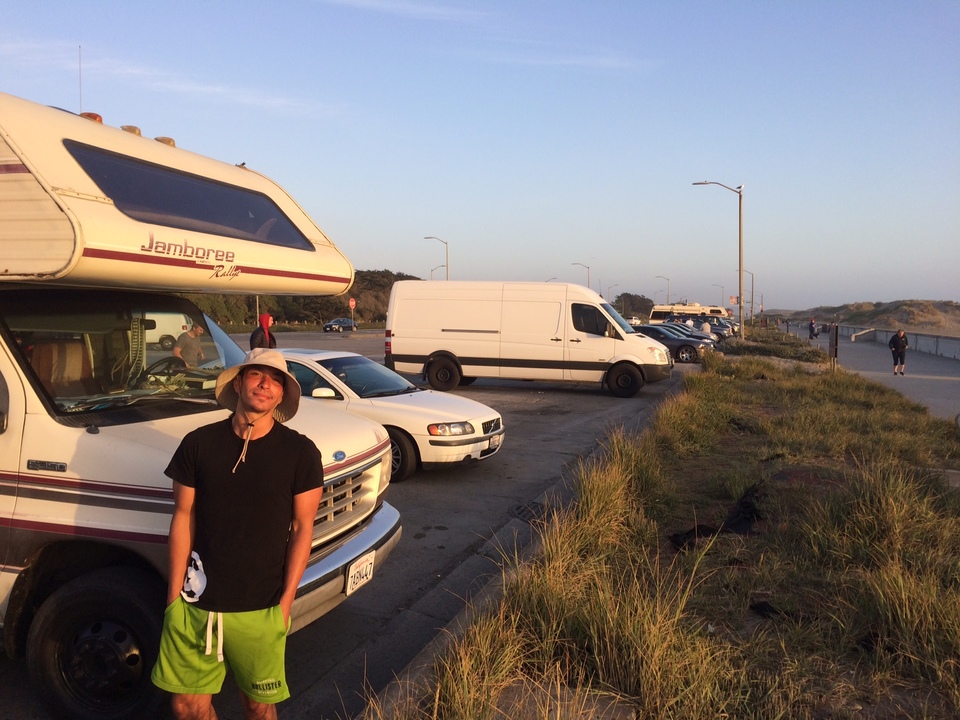 Facing a slight shortage in funding, Burchett recently got back on food stamps. "My mentor was like, 'Hey, I don't want you fasting so much, you need to actually eat,'" he laughed. 
Burchett remains upbeat and grateful for his situation. "There's a lot of nature here," he said, looking out at the ocean. "It's a good way to escape the treachery of the infrastructure." 
Thanks to tipster Fred W. Spot something interesting? Text Hoodline and we'll see what we can find: (415) 200-3233.