After The Market scrapped plans for a second location back in October 2016, the former Big Apple market on Polk Street has found a new tenant. Now plans for a new concept grocery store and food market called The Bazaar are underway.  
Developer Jason Talbot's concept for The Bazaar is a specialty grocery hybrid between a market and a bazaar, reminiscent of night markets often found in southeast Asia.
"The intent—to the extent possible—is to feature local, regional San Francisco food," Talbot told us. "There will be a heavy influence from San Francisco food providers."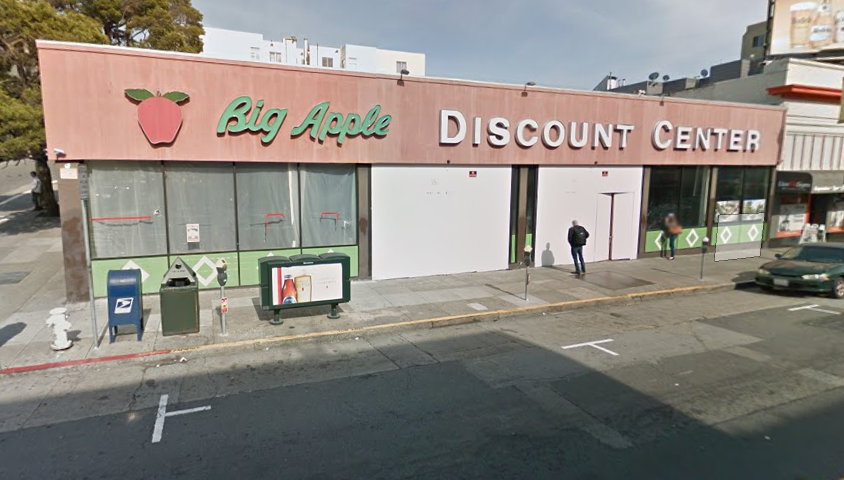 The project has been a long time coming. For many years, Talbot researched and planned for the hybrid market, traveling to southeast Asia to study the inner workings of night markets. 
"Night markets in Asia have always been an inspiration to me because they are so vibrant and because of the utilization of space," he told us. "I've [also] been visiting markets nationally for inspiration. I'm taking these ideas and putting them under one roof."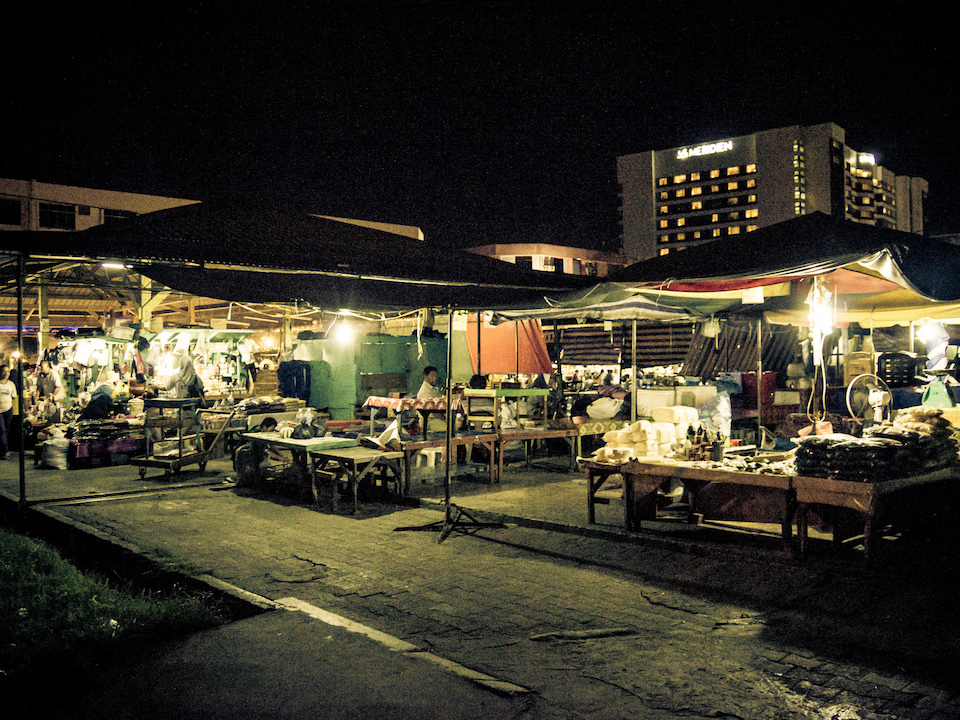 Half of the space will be dedicated to groceries, and the other half will have eight vendors, including a small bar.
"They are independent operators that will be running their own businesses," Talbot explained. "It's an opportunity that we can give to entrepreneurs who don't quite have the capital yet to open their own brick-and-mortar stores." 
While the developer was not ready to divulge which vendors will be setting up shop, he said that there are already three potential tenants ready to sign leases leases. Another three or four are still in the negotiating process. 
"It's about finding the right mix of tenants so that they aren't competing with each other," he said. "I want them to be successful." 
He's also hoping that he can keep the vendor side of The Bazaar open after hours, potentially until 4am. "There are no good food options after hours in this area," he pointed out.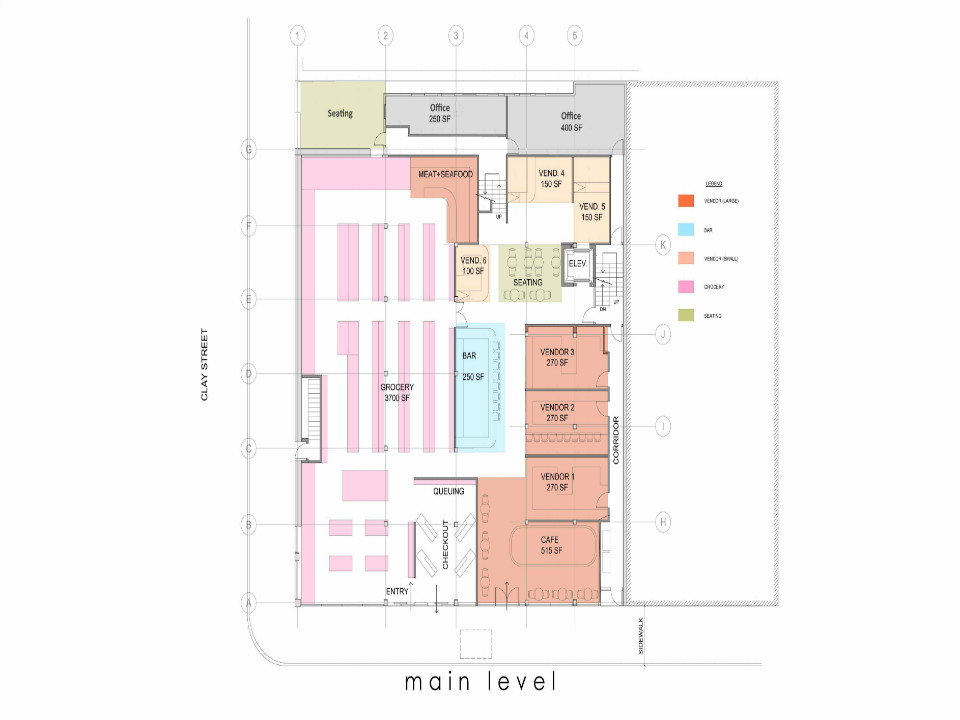 In addition to the grocery and vendor area upstairs, Talbot also plans to utilize the basement space as well. "We are entitled to have a restaurant there. I'm working with a few different guys with some pretty exciting concepts to potentially [offer] lunch, but definitely [something that's open] after-hours."
Talbot has big plans for the space, but said that he is being realistic when it comes to completely transforming the 100-year-old building. Previous plans for development featured a public rooftop garden. However, he noted that public spaces of this kind aren't always inviting to the public.
"It might be open to the community, but it's still somewhat inclusive," he said. "I don't want that to be the case with The Bazaar." 
He's still exploring the idea of having some sort rooftop amenity being available to customers, but added that "it may not be a cost-effective use of the space." However, he is planning on building a mezzanine level inside "because the ceiling height allows for it."
There is also outdoor space behind the building that the developer intends to use for a small garden and extra seating for the community, and he plans to apply for the installation of a parklet on the Polk Street side of the building.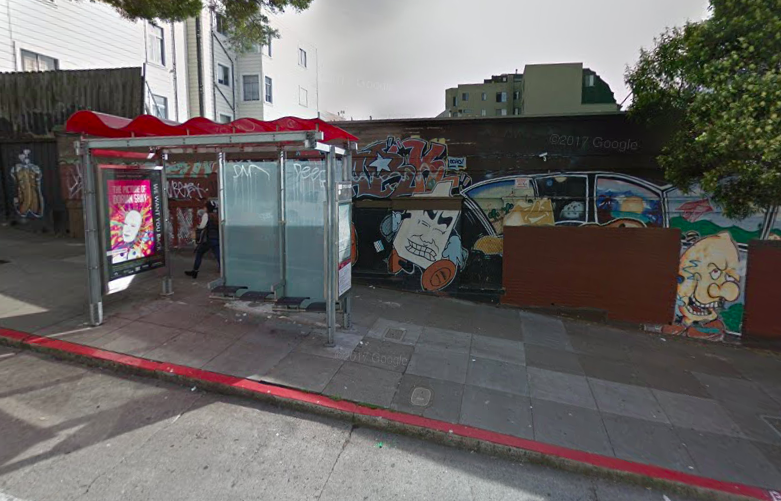 As for the fading and dilapidated mural on the Clay Street side, Talbot hopes to invite a team of rotating artists to "fill up the space similar to Clarion Alley in the Mission," he said. "I want to let the community curate the artwork on the building." 
While the proposed Market development had been controversial, this time around, neighborhood residents appeared to be supportive of Talbot's plans to move forward with The Bazaar.
Moe Jamil, president of Middle Polk Neighborhood Association told us that he and his organization are "100 percent behind the project."
"Increased opportunities to access basic goods or services, within walking distance of one's home, will help keep more families," Emily Harrold, president of Russian Hill Neighbors told us back in 2016, "especially, in our area. [It's] a positive thing." 
The construction work is set to begin early this fall, and Talbot hopes it will go quickly. And once vendors have been finalized, he's aiming for an opening date of June 1, 2018.