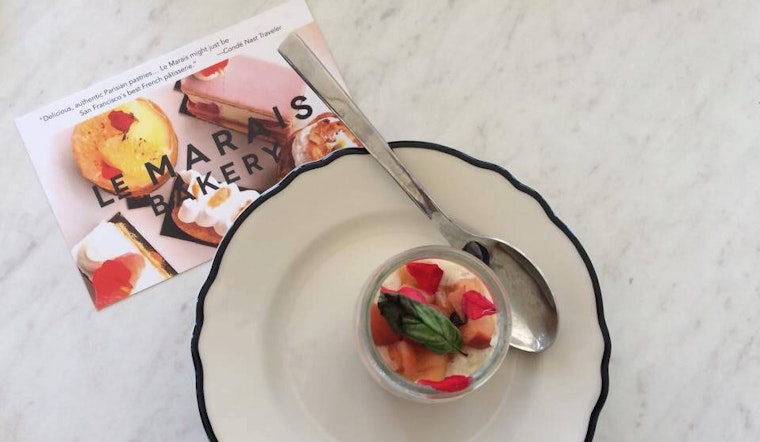 Published on June 23, 2017
Last Saturday, Le Marais Bakery opened its doors in the Castro at 498 Sanchez Street. 
As we reported back in April, the new spot is both bakery and bistro with a spread of traditional French pastries, Sightglass coffee and an extended menu.
Focused on what French-born café owner Patrick Ascaso described as "comfortable, nicely done, but simple" fare, the menu replicates many of the offerings from its Chestnut Street location, with minor exceptions.
(Favorites like Liege waffles, French onion soup, and the croque forestier are exclusively available in the Marina.)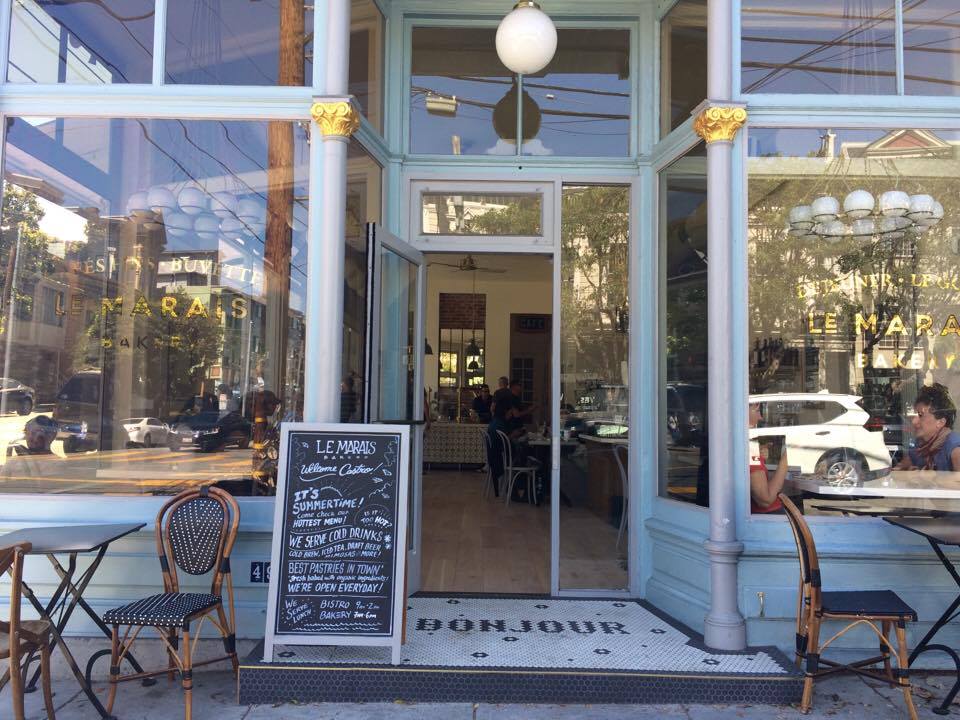 This is the third location for Ascaso, who has two other Le Marais in the Marina and Ghirardelli Square. Plans for two more locations—one in Mill Valley and a commissary on Sutter Street—are underway. 
"When we opened, he was the one in the kitchen," said location manager Gabriella Pires of Ascaso. "He's very involved."
Formerly Samovar Tea, the brightly-lit space includes enormous windows offering panoramic street views and classic Parisian bistro tables. According to Pires and lead server Liz Orway, the abundance of natural light has been a big plus for customers and workers alike.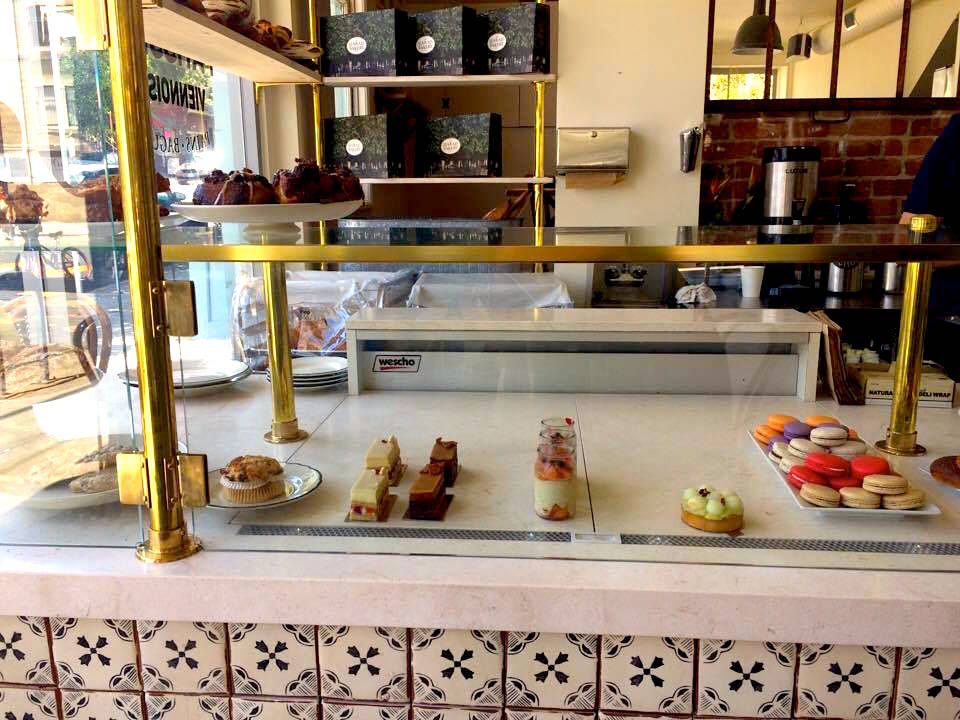 At a recent noon outing, the café was packed at the height of its bistro hours, which run from 9am–2pm. The space is most popular during that time, with steady traffic from those seeking out pastries to take to Dolores Park. 
Pastries, which include croissants and kouign amann—are delivered each morning from the restaurant's Chestnut Street location. Eventually, they will come from the Sutter St. commissary. 

Other popular menu items include the traditional croque monsieur and madame, which are made from scratch.
"[We] crack eggs for every croque monsieur," said Pires, who noted that many restaurants use liquid eggs.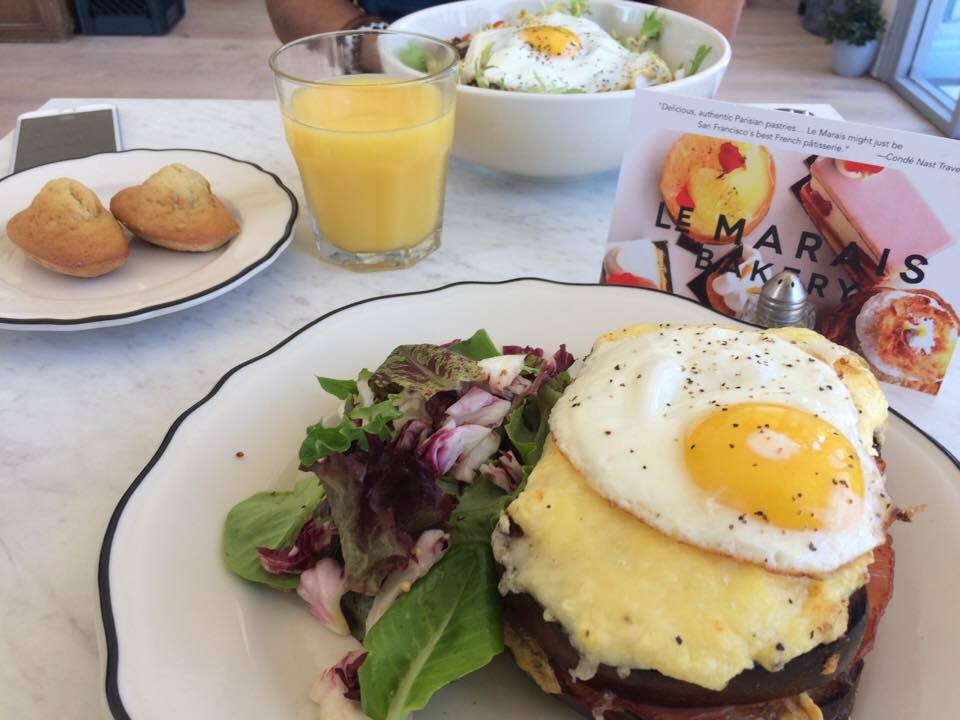 Breakfast boards—where a checklist-style menu allows customers to pick items like eggs, yogurt, muffins, scones, and oatmeal and customize a small (5 items for $17) or large (7 for $19) plate—have also found a following with customers. 
Customers can also sip from coffee and tea offerings on hand, including a nitro cold brew or masala chai.
For those seeking something a little stronger, Le Marais also offers two Fort Point Brewing beers on tap: the Treble Hook Pale Ale and the Villager IPA.
There's also a selection of French wines and wine cocktails, including the Kir Royale—champagne with cassis—and The French Blonde—Lillet blanc with white elderflower and grapefruit.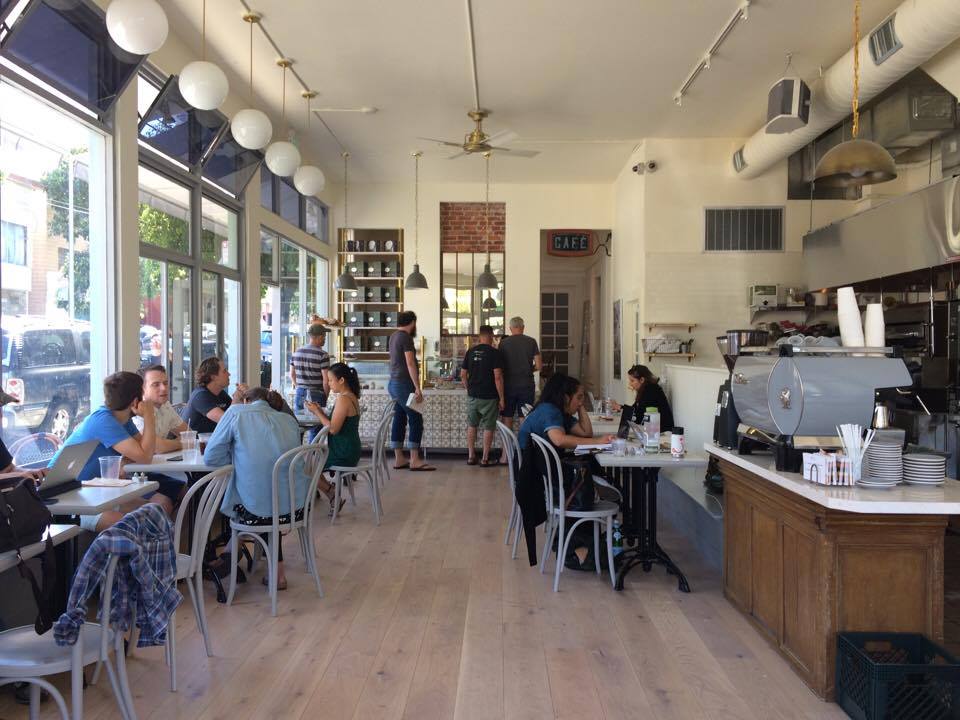 Le Marais is open from 7:30am to 6pm, but will be changing to a 7am–7 pm schedule in the coming weeks. To stay updated, follow the bakery on Facebook.