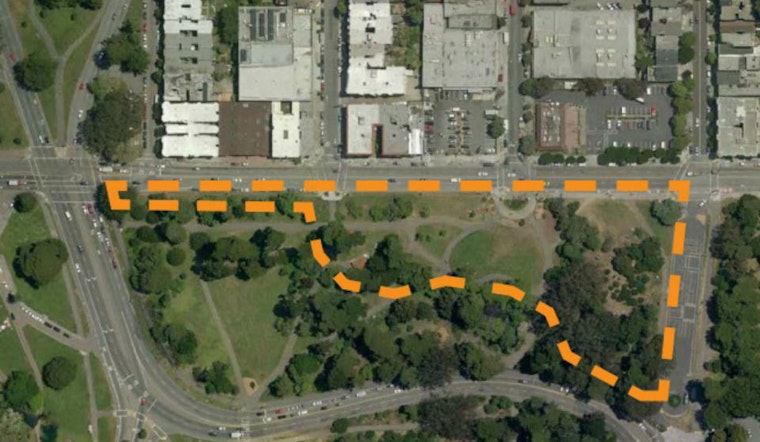 Published on June 20, 2017
After last week's second community planning meeting to discuss improvements to the area around Alvord Lake at Haight and Stanyan streets, the Recreation & Parks Department has released details for two separate proposals.
The differences between the plans are relatively minor, as both propose the following upgrades:
reopening a kiosk for a concession vendor;
installing a terrace with café tables, chairs and a bocce court (option 2 includes a pétanque court);
relocating the bike-rental corral south of the Haight St. entrance apron;
new flowerbeds flanking the Haight St. entrance and the removal of the large, circular planter in the center;
bollard-and-chain fencing along a new sidewalk fronting Stanyan St.;
broadened Page St. entrance;
re-sodded lawns and native plantings;
rustic wood fencing and new paths through the oak woodlands.
Sample photos of different materials and configurations are collected in a presentation from Rec & Park [PDF download].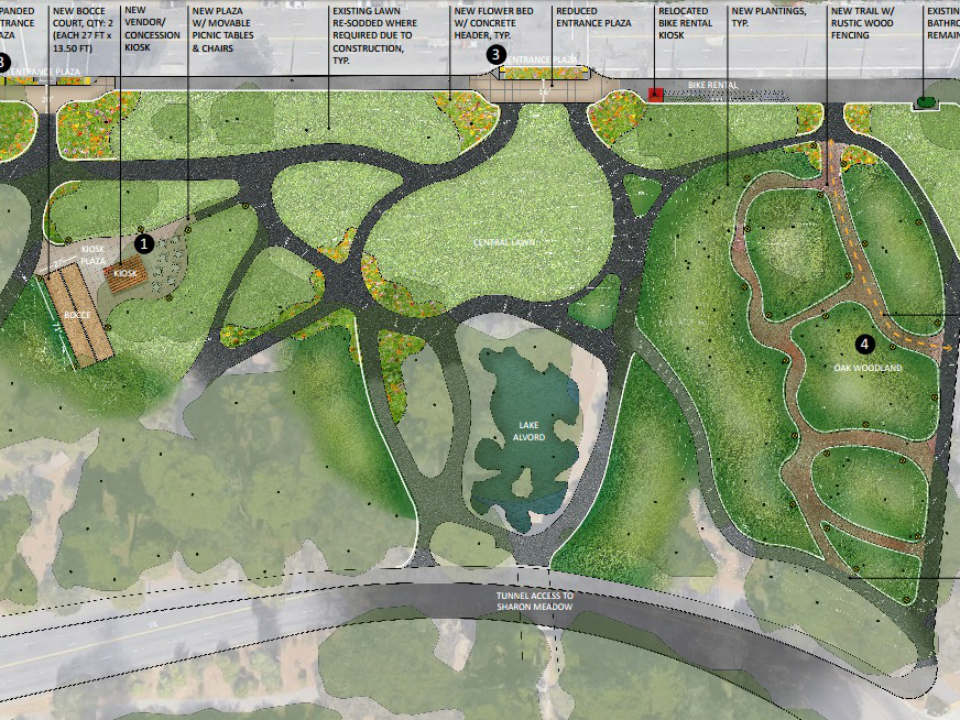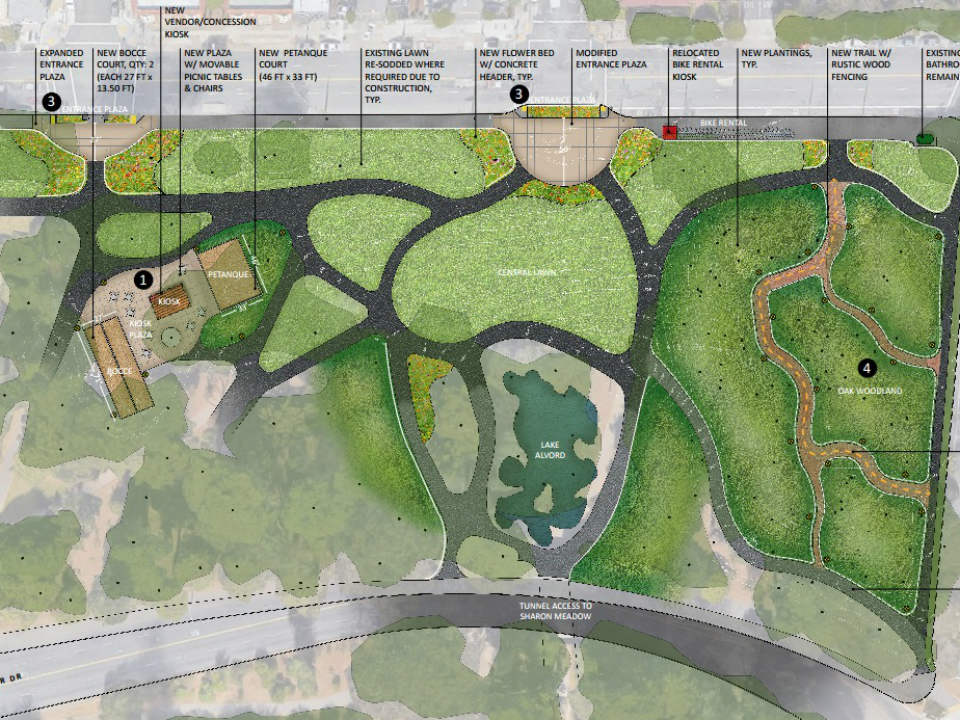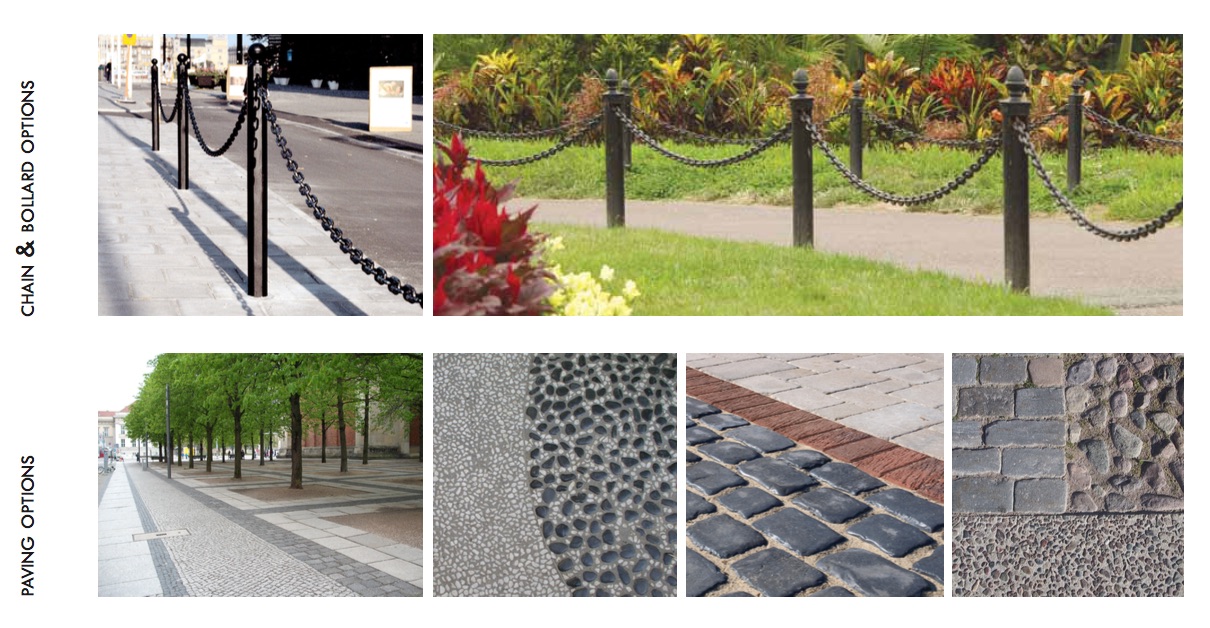 Rec and Parks is currently soliciting community feedback. If you're eager to share your opinion, email project manager Dan Mauer: [email protected].
Thanks to tipster Susan S.