The Alvord Lake area of Golden Gate Park is known for bicycle rentals, drum circles and illegal behavior that ranges from minor infractions to homicide, but SF Rec and Parks is moving forward with some proposed improvements.
On Thursday at 6pm in Park Station's community room, department representatives are seeking neighborhood feedback on plans to spruce up the what SF Rec and Parks calls the "Stanyan Street Frontage." The last outreach session was in October 2016.
This week's meeting will walk attendees through proposals made last fall in further detail and review previous community feedback.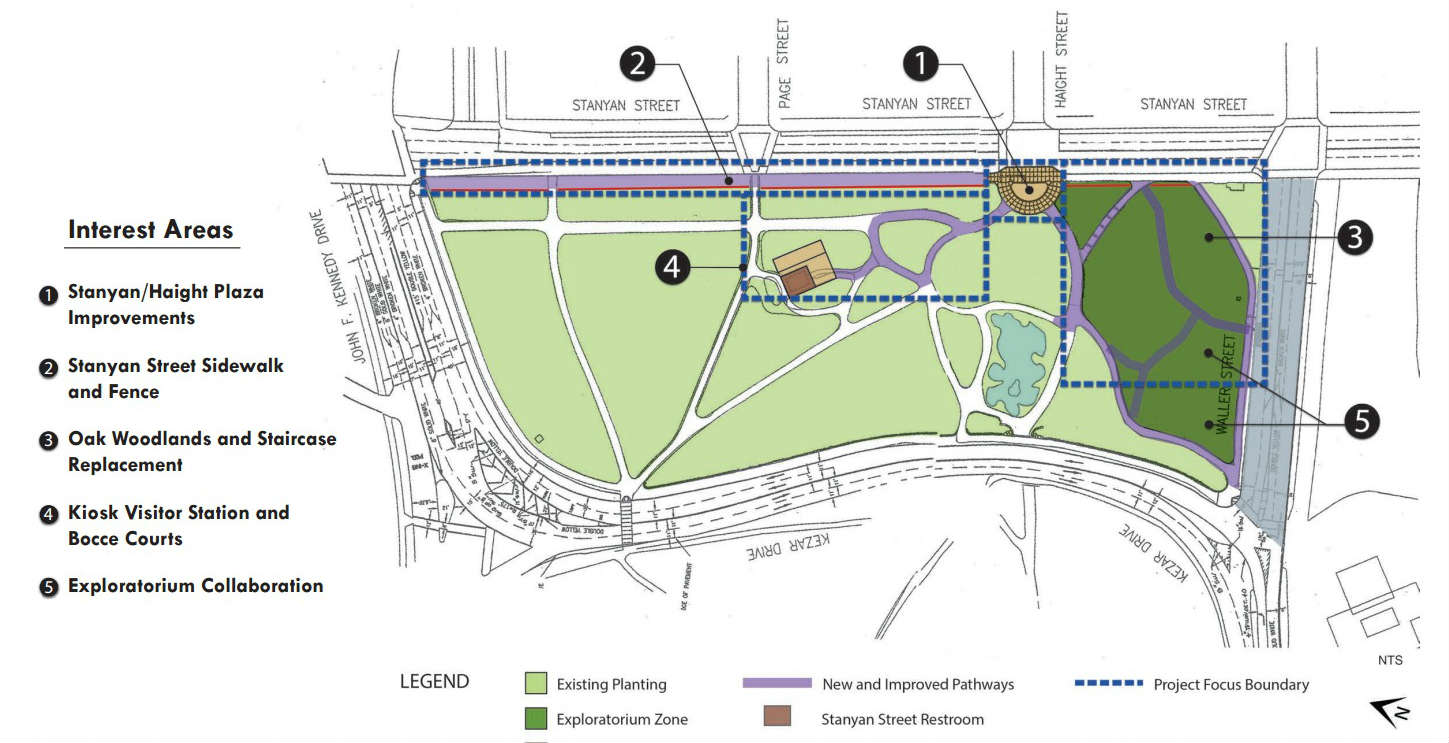 Last fall's meeting addressed the general disconnect between the eastern front of Golden Gate Park and the Haight and sought to identify ways to incorporate and "activate" the area, looking to models like New York's Bryant Park.
As currently iterated, a handful of major interest areas may be installed or improved:
the Haight St. entrance, formerly the park's main entrance;
improved fencing and a sidewalk on the western edge of Stanyan
better stairs and irrigation in the Oak Woodlands side of Alvord Lake;
and a potential visitor station with a bocce court.
If you can't make this week's meeting, project manager Dan Mauer is available for comments at Dan [dot ] Mauer [at] sfgov [dot] org.