Like all sensible San Francisco residents, some of the trees near Civic Center are adding a layer to ward off the summer chill. The colorful tree sweaters are a temporary art project aimed at helping knit three public spaces together. 
As we've previously reported, the city has been looking for ways to link UN Plaza, Fulton Street between the Asian Art Museum and the Library, and Civic Center Plaza to create the Civic Center Commons.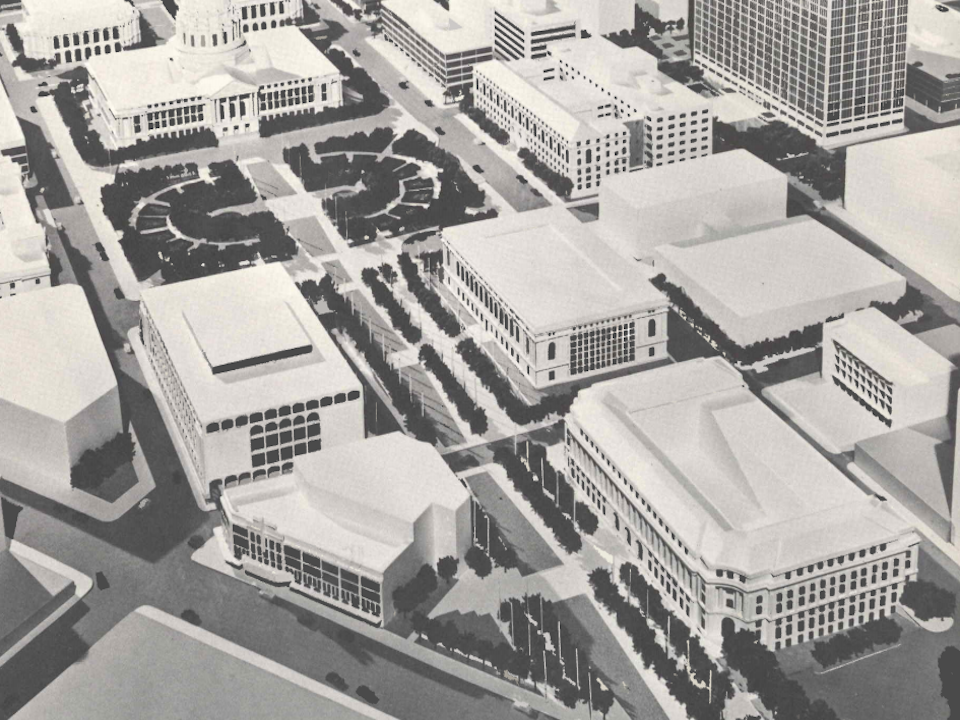 A Bay Area sister duo, Knits for Life, is installing brightly-colored bands around many trees in Phase 1 of the project. Lorna and Jill Watt are self-taught knitters who've won awards for their art installations.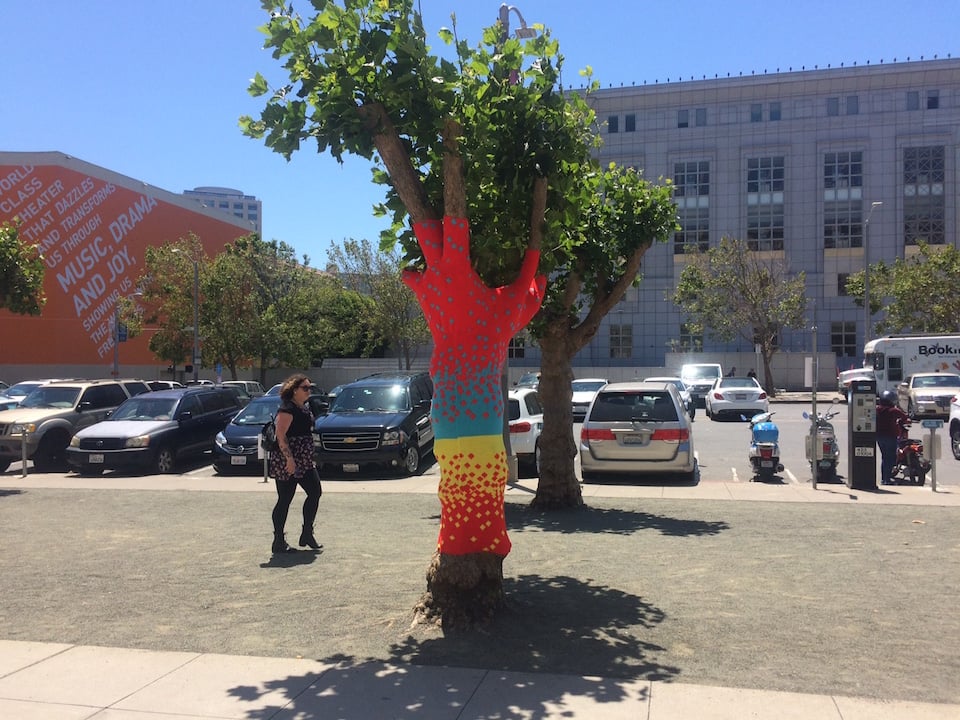 The sisters were selected for this project by the Trust for Public Land (TPL), which is managing the art project as part of the Civic Center Commons Initiative, Gloria Chan, spokesperson for the mayor's Office of Economic and Workforce Development told us. 
TPL received a private grant to install temporary visual elements and selected yarn wrapping as the preferred option, Chan said. Knits for Life was selected for the project, estimated to cost about $50,000.
People can see the artists demonstrating their work this Tuesday and Wednesday in Civic Center Plaza between 11am and 1pm.
Stewards with Hunters Point Family have been working to engage the public in the Civic Center Commons initiative and will be asking visitors to vote on the theme for Phase 2 of the art installation: installing groves of themed trees in each of the three spaces. 
Theme options are 'Monster Totem Poles," "Land and Sea Creatures," and "Zentangle Patterns." You can also vote for your preferred theme online.
June 27 & 28: Meet @KnitsforLife artists #KnittingTheCommons with yarn art. Live demo in #CivicCenterCommons
https://t.co/ZZwyxHf1ut pic.twitter.com/tcd1utqRsx

— SFOEWD (@sfoewd) June 22, 2017
The city and the artists already have plans for maintenance and repair of the tree wrapping. The artists and TPL will be responsible for removing any graffiti on the yarn installations by covering it with spray paint that matches the yarn, and mending any holes or worn-out areas as they emerge, Chan said. 
The yarn installation is anticipated to be in place for two years, so be sure to cast your vote before June 30th.