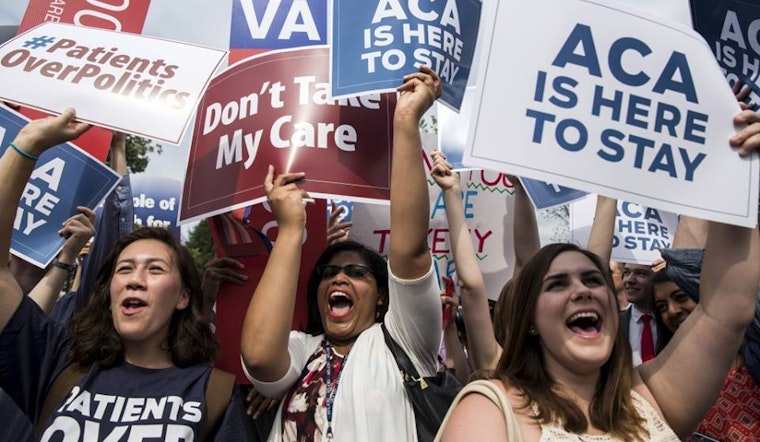 Published on July 26, 2017
Today at 5pm, activists protesting the potential repeal of the Affordable Care Act plan to form a human circle around Zuckerberg San Francisco General Hospital.
According to the Examiner, about 250,000 San Franciscans receive their health care via the ACA and Medicaid. Since the ACA became law under the Obama administration, approximately 90,000 new patients in the city have health insurance.
At Zuckerberg San Francisco General Hospital, 78% of patients are insured under Medi-Cal and Medicaid, according to Indivisible SF, the group organizing the protest.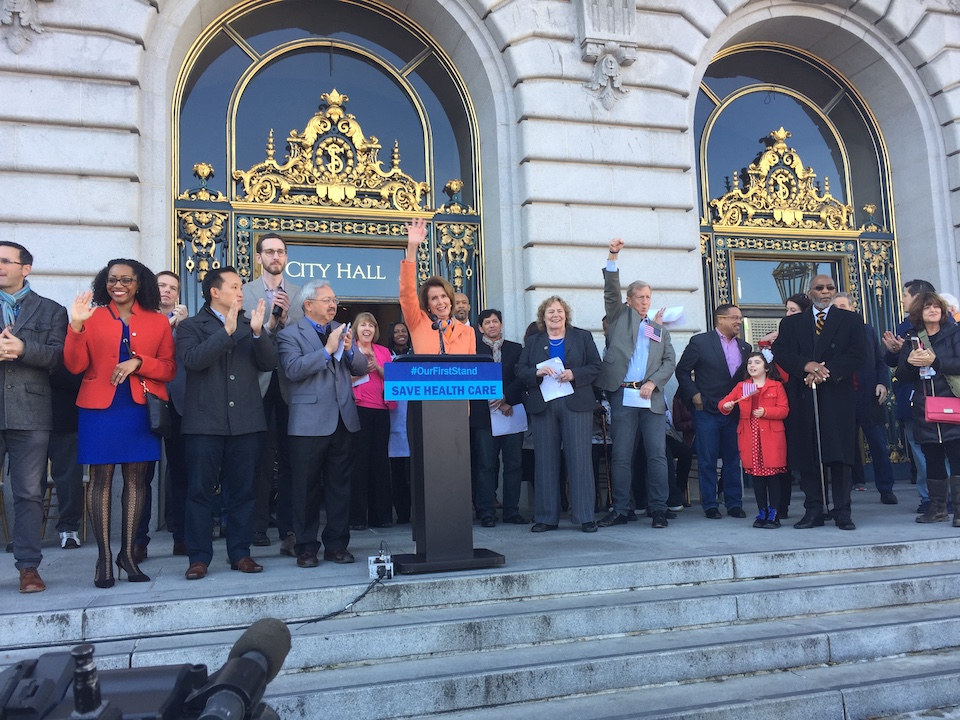 Indivisible is a national resistance movement that mobilizes opposition to Trump's agenda. "Holding Hands for Healthcare" is organized by members of Indivisible SF and other residents from San Francisco. 
Since the beginning of 2017, Indivisible SF has held weekly meetings and has built up a mailing list with more than 4,000 email subscribers.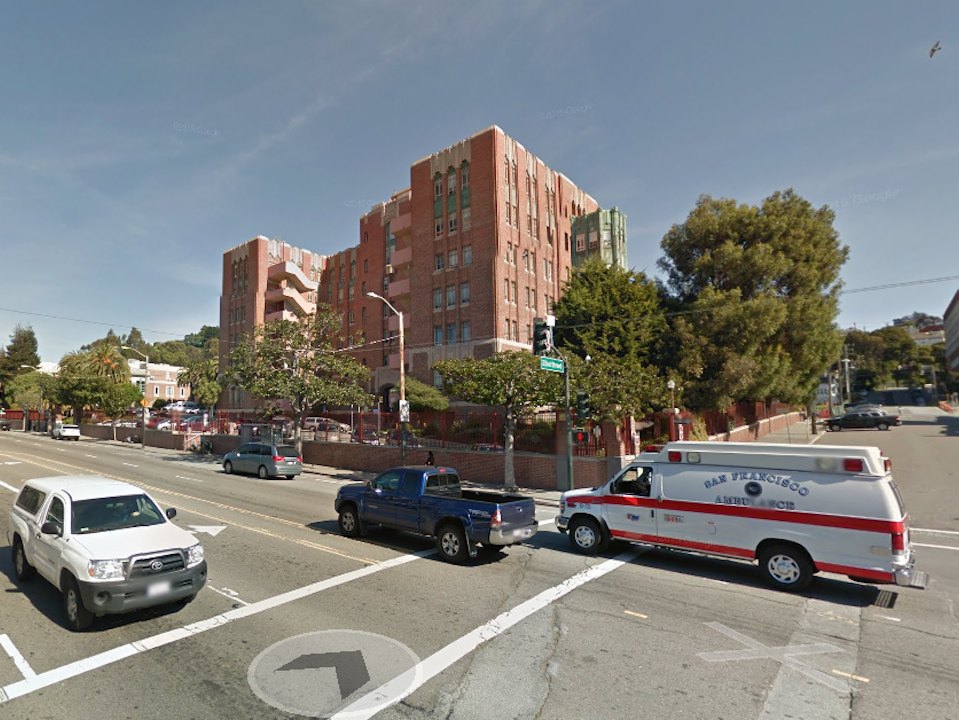 Spokesperson Svetlana Karasyova told Hoodline that the protest is an act of solidarity with a goal to protect the ACA.
"I am one of these patients who is grateful for the excellent care I receive through the Hospital-UCSF partnerships," said Karasyova.
She said protesters tonight will form a human circle to symbolically protect San Francisco General Hospital because the institution symbolizes equal access to health care.
"General Hospital is a little America because it offers patient care in 20 languages," she said. "You can observe people from many walks of life, backgrounds, and places of origin."