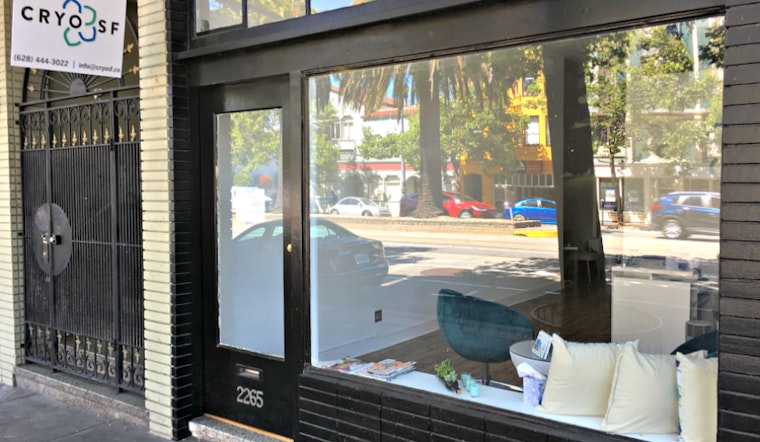 Published on July 28, 2017
It's been a while since our last roundup of business news in the neighborhood, and a lot has happened.

We've seen Café Roza open on 18th Street and illycaffè close on Market; Le Marais Bakery finally debuted on the corner of 18th and Sanchez, and Il Casaro Pizzeria announced its intention to move into the former Chilango space on Church Street.
Hecho Cantina shuttered on Market Street, but The Academy will open farther down the street during the second week of August.
And while a furniture shop managed to pop-up in a vacant Les Natali property, the city's Entertainment Commission unanimously approved a permit that clears the way for Hamburger Mary's (531 Castro St.) to open sometime "after Labor Day."
But that's old news; here's the latest.
Castro Country Club Receives Legacy Status

Within the past two weeks, the Castro Country Club, a clean and sober gathering place for members of the queer recovering community on 18th Street, received legacy business status from the city's Small Business Commission—something that was first brought up in December of 2016.
The club opened in the spring of 1983 as a space to host meetings, hold unstructured peer counseling sessions and offer job-training and skill-building opportunities to those struggling with addiction. Over the years, the Castro Country Club and its volunteers have helped hundreds of community members gain their sobriety.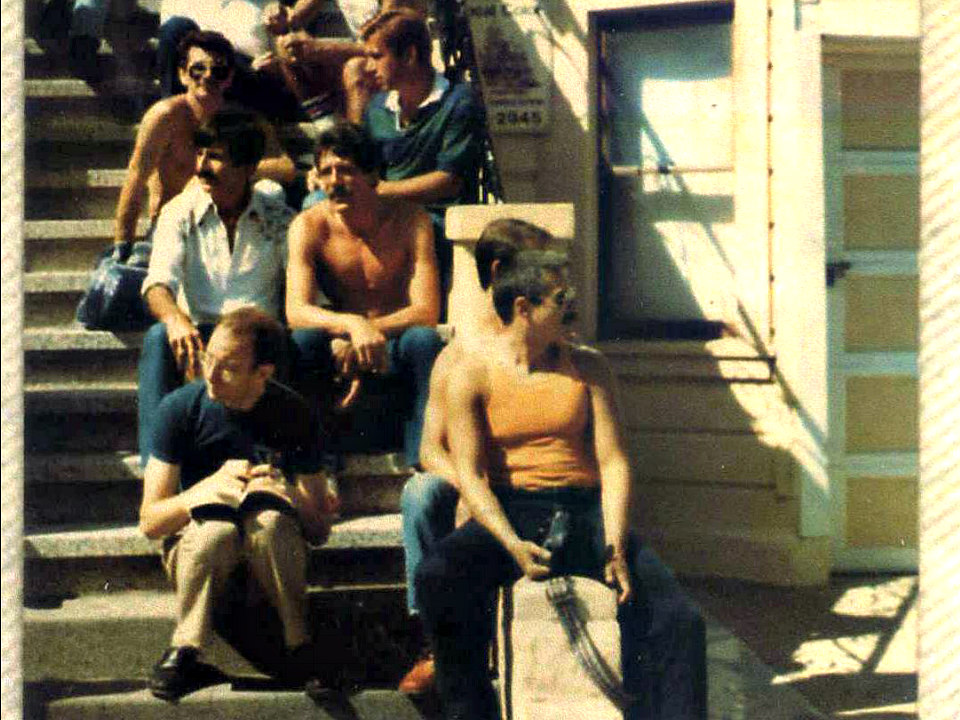 The club is open 365 days a year and boasts a meeting space, a volunteer-operated café and a back patio.
Although we were unable to get a quote from the Castro Country Club, we were able to connect with Stephen Adams, vice president of the Small Business Commission, via email.
"The Small Business Commission is pleased with the inclusion of Castro Country Club on the Legacy Business Registry," wrote Adams. "The services and social support they provide to individuals in recovery are an invaluable asset to the Castro neighborhood and the LGBTQ community, and the organization contributes greatly to the uniqueness of San Francisco."
CryoSF Gives Castro Cold Shoulder
After POP by Sui Generis closed in late 2016, 2265 Market St. seemed as though it was going to get some new life when CryoSF opened in early April.
However, as many of our readers have noted, the Castro location was never listed on CryoSF's website (CryoSF currently operates out of 1735 Union St., in the Marina).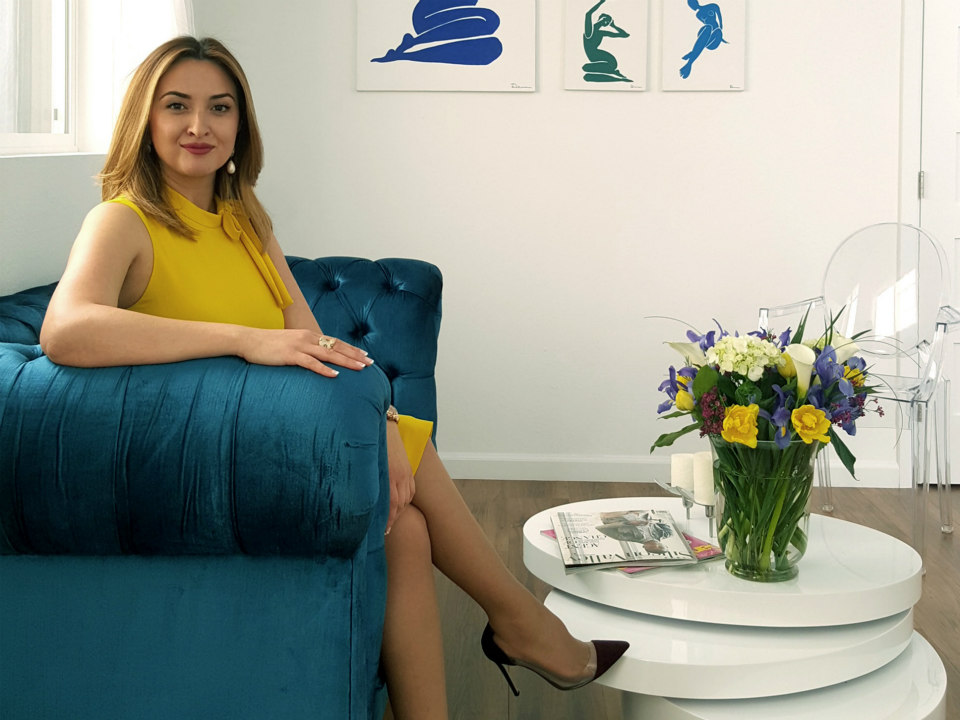 After less than a month of intermittent hours of operation and a long-term sign posted on its door saying the shop was closed due to maintenance, it looks like another new cryotherapy spa is set to take up residence in the neighborhood.
That's right: after less than a month in operation, CryoSF shuttered and has reportedly been sold to another company that intends to open a cryotherapy medical spa in the same space.
According to Afag Shukurova, CryoSF's owner, the Market Street location was "great," but she ultimately decided to sell it to another company with the same concept.
Boutique Hotel Sets Sights On 18th Street
We've learned that a proposal to build a boutique hotel at 4230 18 St., where Bite Me Sandwiches is currently located between Collingwood and Diamond Streets, is in the works.
As SocketSite reported earlier this week, the proposal would level the building formerly home to Bar Vero (and future second-floor home to forthcoming restaurant, Maroc) and build a four-story development.
Renderings for the proposed development, designed by Cass Calder Smith Architecture, include 12 hotel rooms in the 40-foot building's top three floors and an 1,800-square-foot ground floor restaurant space. Although no hotel lobby is included in the mock-ups, there is a rooftop deck.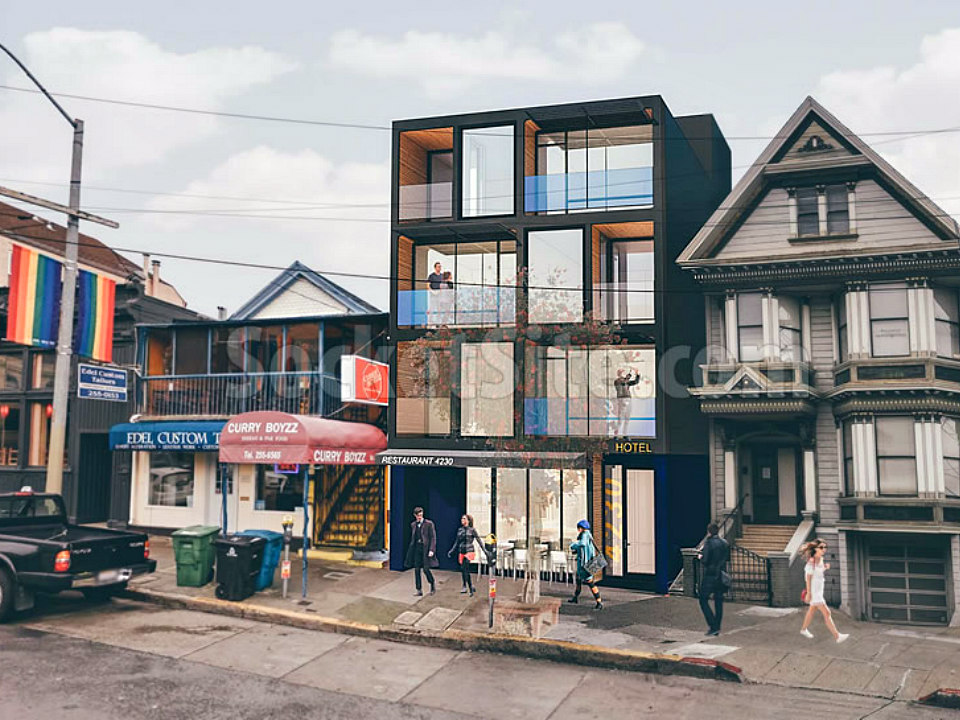 The Planning Department accepted a Conditional Use Authorization (CUA) application for 4230 18th St. to permit a change of use from "Commercial/Retail" to "Tourist Hotel/Retail," demolish the building and construct the four-story hotel; however, the proposal hasn't made its way onto a Planning agenda yet, spokesperson Gina Simi told us via email.
"The public is always welcome to weigh in," wrote Simi. "They can send comments, questions [and] concerns directly to us, and public comment is a part of a hearing."
We'll keep an ear open for any upcoming community meetings (and potential eatery closures).

Castro Coffee Company To Stay Put In Current Location
A rumor went around briefly that Castro Coffee Company (427 Castro St.) is closing and moving a couple of doors down, but the owner told Hoodline he's not going anywhere.
In an email, owner Ken Khoury, who's been running the operation since 1986, said the coffee establishment will continue to brew from its current location.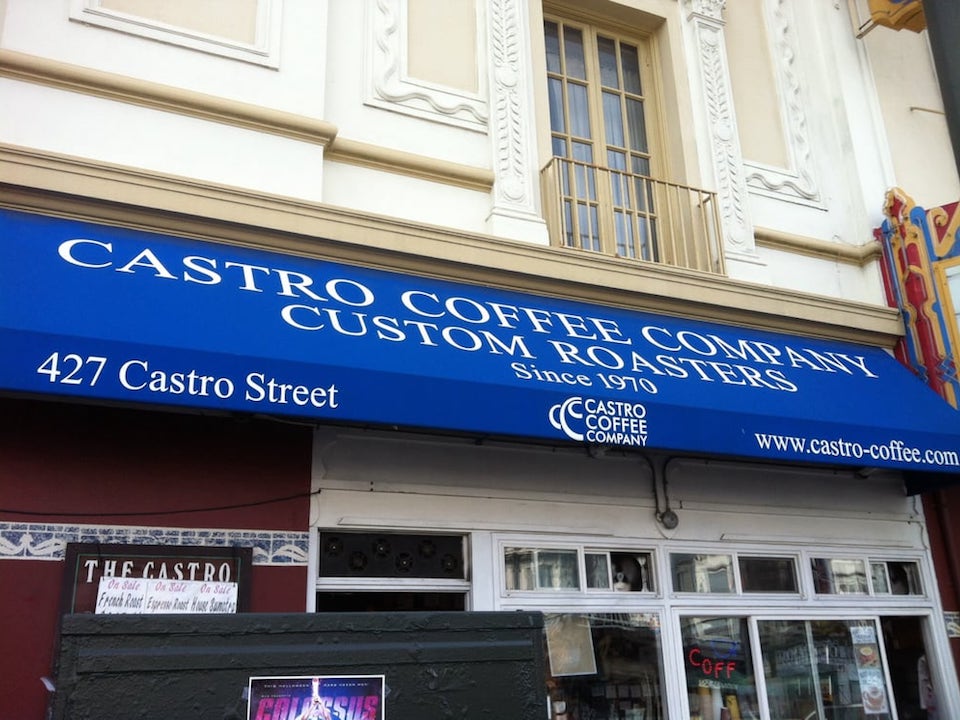 He said the plan to move was just a "rumor" and that while it's a possibility the shop could relocate at some point in the future, nothing is happening now.
Khoury confirmed that Castro Coffee has had issues with its lease—the landlord is the Castro Theatre—but insisted that things are "back on track."
While he did not wish to disclose the terms of the lease renewal, "we are not going anywhere," he told us.
What did we miss? If you have any business-related news for us in the Castro, shoot us a text at (415) 200-3233, or send us your tips online.