Citing "insanitary conditions" that pose a danger to public safety, the Department of Health plans to clean up around the entrances to the Civic Center BART station today and is giving people until 3:00pm to remove themselves and their belongings from the area.
DPH posted a 72-hour notice on July 10th ordering individuals to vacate the areas around all Civic Center BART entrances at UN Plaza and 7th, and at 8th and Hyde Streets.
The areas have become a threat to public health due to the prevalence of public drug sales, human feces, used hypodermic needles and other garbage, according to the notice. The notice says the order to vacate may be enforced by police, if necessary.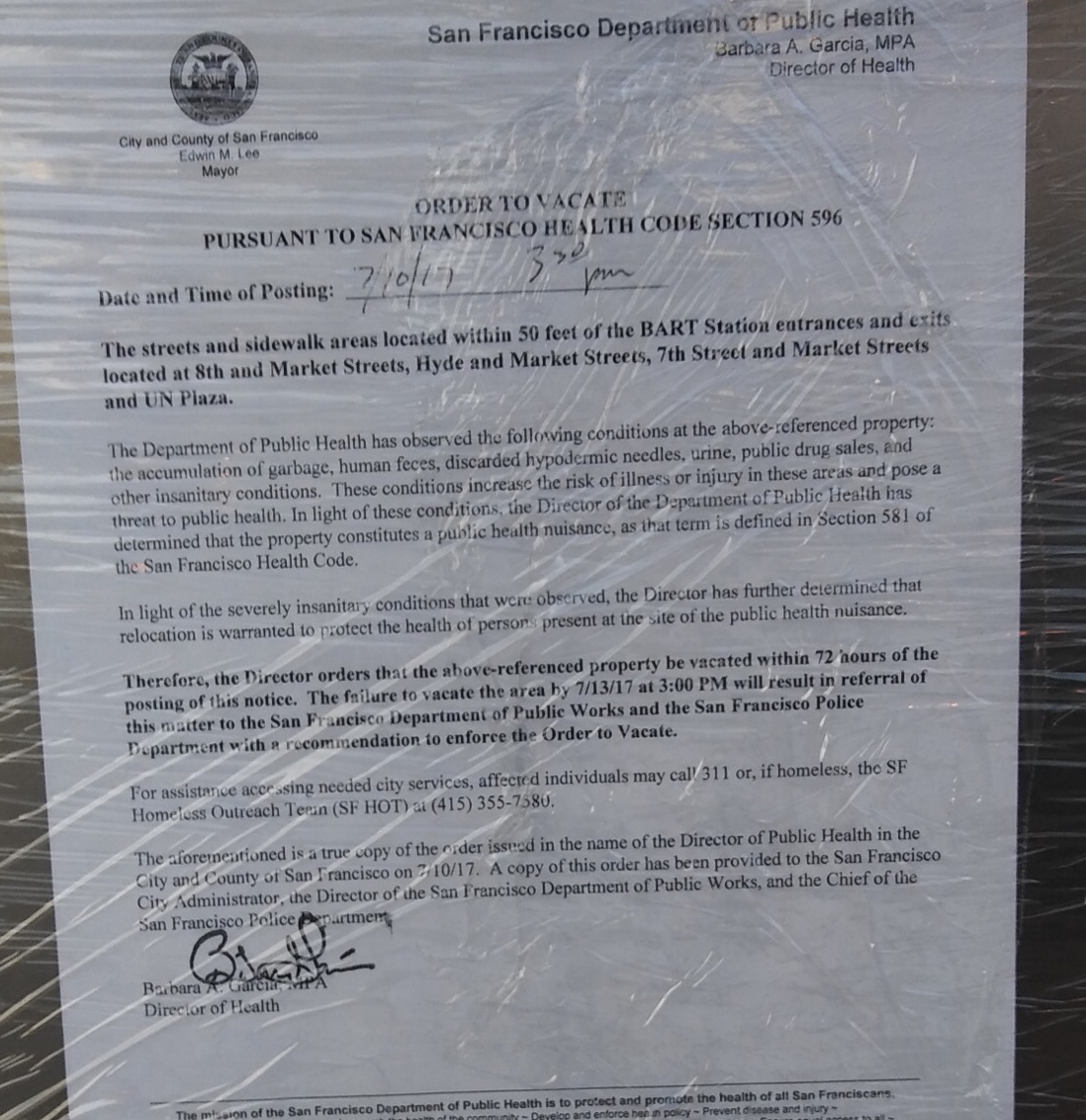 Now that 72 hours have passed, crews from Public Works will remove any garbage and other items contributing to the conditions, said Jack Gallagher, policy aide with the Office of the City Administrator.
Businesses in the area will not be affected, and the station will operate normally, Gallagher told Hoodline.
DPW has conducted similar sweeps in areas with established homeless encampments in other areas of the city, and is offering the same types of public services to people require to vacate the Civic Center area, including assistance from the SF Homeless Outreach Team. 
Thanks to Hoodline tipster GJM.
Do you have a question about something you've seen on the streets of San Francisco? Text your tip and a photo to 415-200-3233, and we'll look into it.