Last night, chef Nichole Accettola and her husband and business partner, Joachim Majholm, invited neighbors to "an informal event" to share their vision for the planned Scandinavian eatery Kantine at 1920 Market Street.
After Hoodline reported in May that the restaurateurs planned to move into the space currently occupied by Little Hollywood Launderette, many readers expressed concerns over losing the long-standing laundromat.
After the controversy flared, housing activist Sonja Trauss filed a discretionary review application seeking to block Kantine's move. 
A public hearing is planned for September 7th. It will determine if Accettola and Majholm, who signed a lease last year, can move forward with their plans.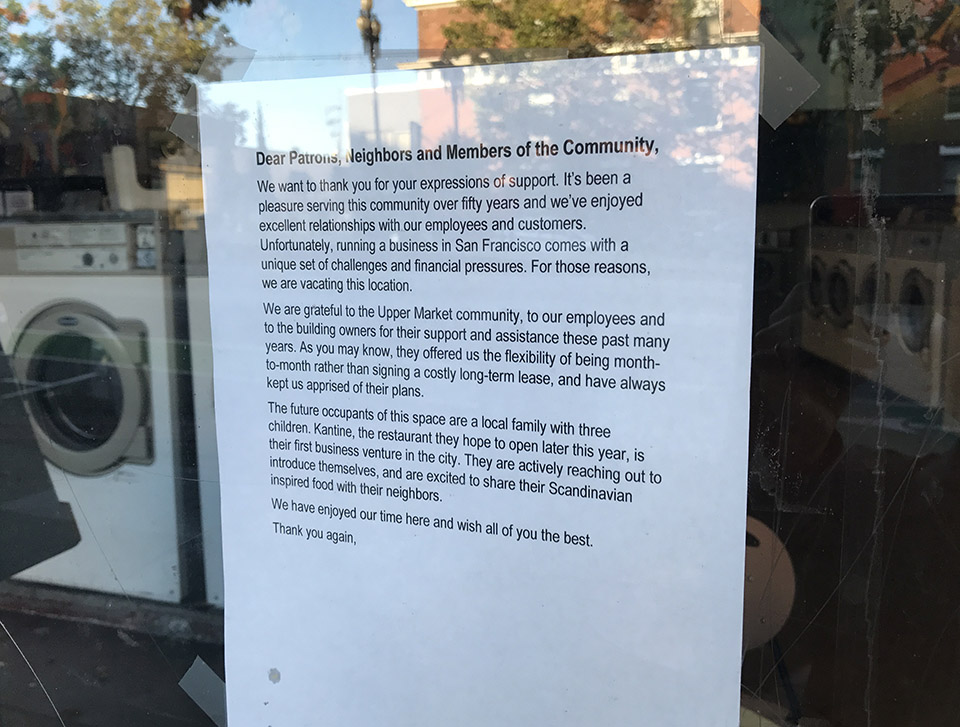 About ten neighbors showed up to the meeting last night, which was held at a nearby vacant retail space.
"We wanted to take the opportunity to say hello to our neighbors and introduce ourselves," Accettola said. She presented her idea of serving Scandinavian-inspired cuisine, including Danish open-faced sandwiches known as smørrebrød.
"Our food has its roots in Scandinavia, but we use local ingredients from the farmers market,"said Accettola, who also offered visitors samples of toasted bread.
While some who attended expressed disappointment over losing a laundromat that's been in this space since 1966, others said its owners will vacate the space whether the restaurant moves in or not.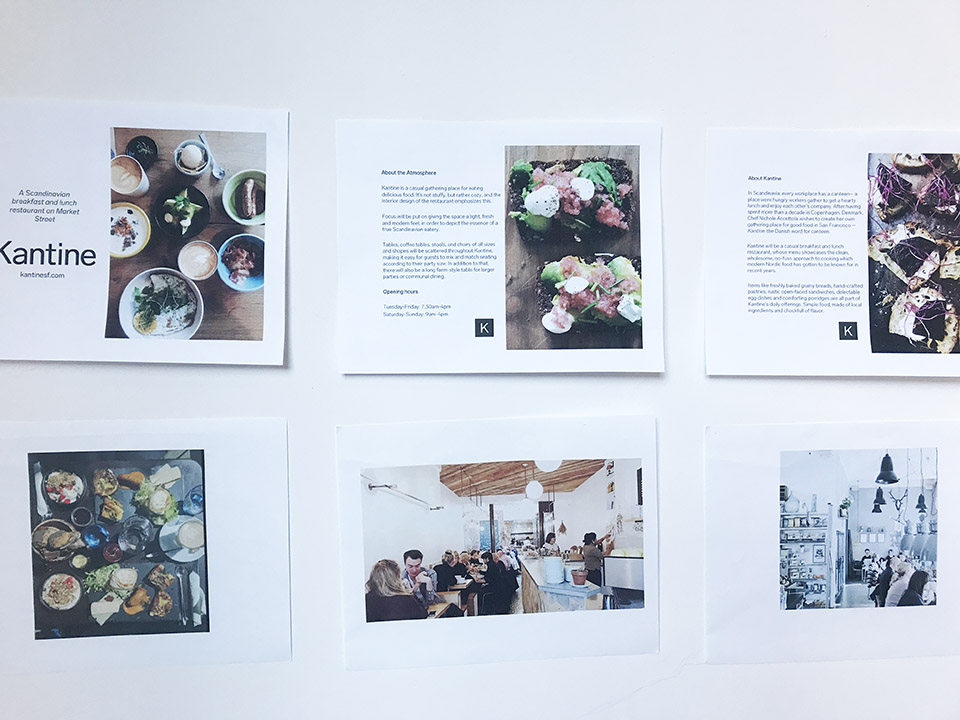 "I apologize that we brought you to that level. I can hear the passion and pain in your voice," one neighbor told Accettola. He said he's done his laundry at Little Hollywood for decades and is unsure where he'll go after it shutters. "We would love to have your restaurant next to our laundromat," he said.
A neighbor who lives in the building said he also doesn't want that space to be vacant, and expressed concerns over the potential for rodent infestations and vandalism that an empty storefront might attract.
The artist who painted the murals inside the laundromat between 1991 and 1992 said the washeteria is "a cultural hub," and expressed hopes that some of his artwork could be preserved.
He also said he empathized with Accettola, noting, "it's unfortunate that this happens to your first business."
Accettola said she hopes to operate Kantine from 7:30am to 4pm during the week, and from 9am to 4pm on weekends. The space will have community tables, as well as benches for people who drop in during breakfast and lunch hours.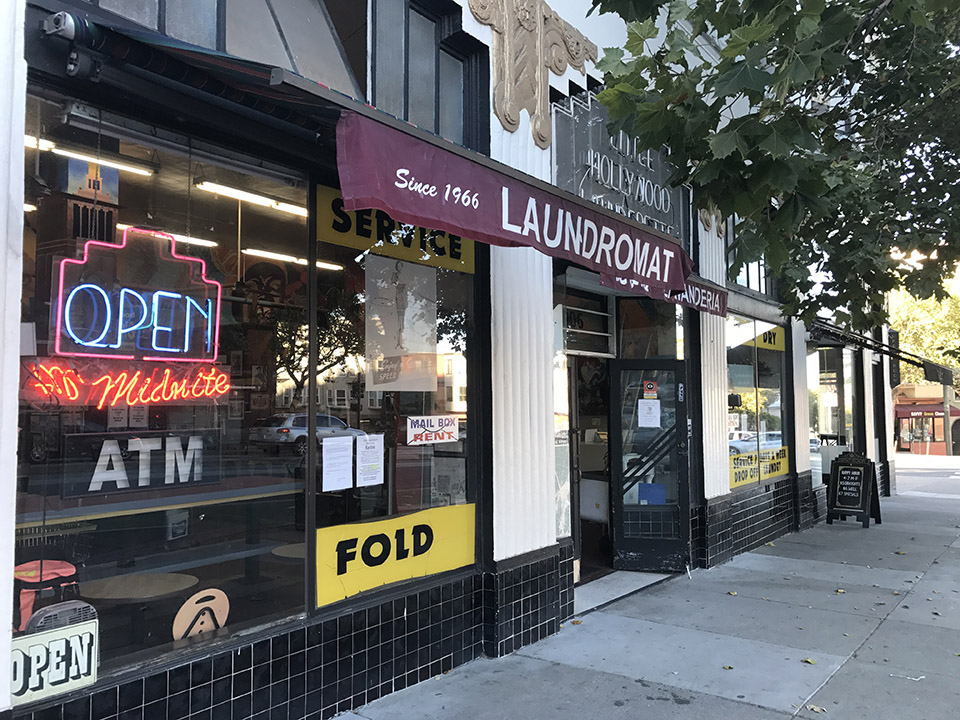 Patrons will check off what they want on an order list and there will be a dish of the day, which she wants to be "affordable for everyone." She said she may also plan pop-up events or birthdays in the evenings.
Accettola said she may prepare egg dishes, cure her own bacon and smoke fish, opening sometime in April 2018. Little Hollywood Launderette will vacate the space at the end of August, a neighbor said.
At the end of the meeting, one neighbor had a final request.
"Can we maybe call it Little Hollywood Kantine?"