In a city that's known for being well-read, it's not surprising that Little Free Libraries—mini-book repositories created and maintained by literary lovers— continue to crop up with regularity.
This summer, members of the Castro Writer's Collective installed a new library in the Castro's Jane Warner Plaza, almost a year after a Duboce Triangle outpost was removed due to vandalism.
The Jane Warner Plaza library was launched with books donated and written by members of the Castro Writer's Cooperative, a shared co-working space at 549A Castro St.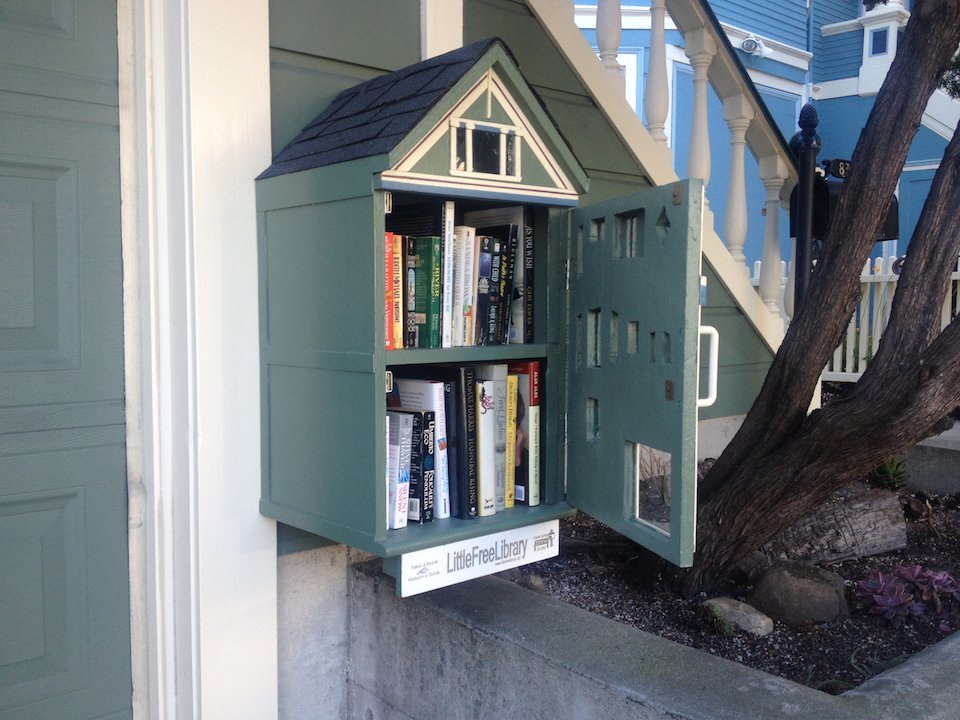 In a quieter and hilly section of the Castro on 17th St. toward Temple St., another Little Free Library opened in May 2017. Created by co-stewards Lisa Hern and Chris Caldeira, this one adorns the sidewalk outside 4380 17th St.
Via email, Hern said she and Caldeira are avid readers who wanted to promote literacy while also providing excellent, curated reading content to the community.
"We love the idea of offering amazing books for free to anyone who wants them, without the expectation of anything in return," said Hern. "We wanted to be part of that experience."

She also said they also wanted to better know their neighbors. 

"We were interested in creating a community gathering place of sorts," said Hern. "We hoped our neighbors would participate and that it would give us a purposeful place to come together."
She said she and Caldeira are thrilled about the neighborhood's response over the past few months. "One of the unexpected benefits of being stewards has been the relationships we are building not only with our neighbors but with the local bookstores and publishers who have donated to us. We have been blown away by their generosity," she said.

To kick it off, they hosted a celebration; Helm said that several people in the community showed up and brought books to donate, as well as thank-you cards. Hern said that one person even gifted them with a bottle of wine.
"The response has been more than we hoped for, and we intend to continue to host events to help enshrine the library as a true resting place to the members of our community," she said.