This week, ceramicist Mel Rice is kicking off the first full round of weekday pottery classes in her new classroom and studio, Studio Ceramica, in the former ASP Screen Printing at 6138 Geary Blvd. (between 25th and 26th Avenues). 
The Outer Sunset-based ceramicist—whose work can be seen at The Battery—took over the storefront last November. Since then, she's been giving classes on Wednesday, Thursday and Friday nights. She also plans to offer more classes on weekends and during the day for adults and kids. 
Rice trained at City College's Fort Mason ceramics program, learning studio management and production. Her experience there inspired her to open her own studio and foster a ceramics community in San Francisco. 
"I discovered an amazing community [at City]," she said. "I felt the need to create a new home for the clay community in San Francisco to come together." 
Although Rice enjoyed the support of City College's creative community, she said being an artist in San Francisco comes with challenges, including working non-stop. 
"It is hard to be a ceramist in such an expensive city for sure," she said. "You have to hustle on a different level...but I am fortunate that ceramics [are] going through a renaissance and pottery is the new yoga."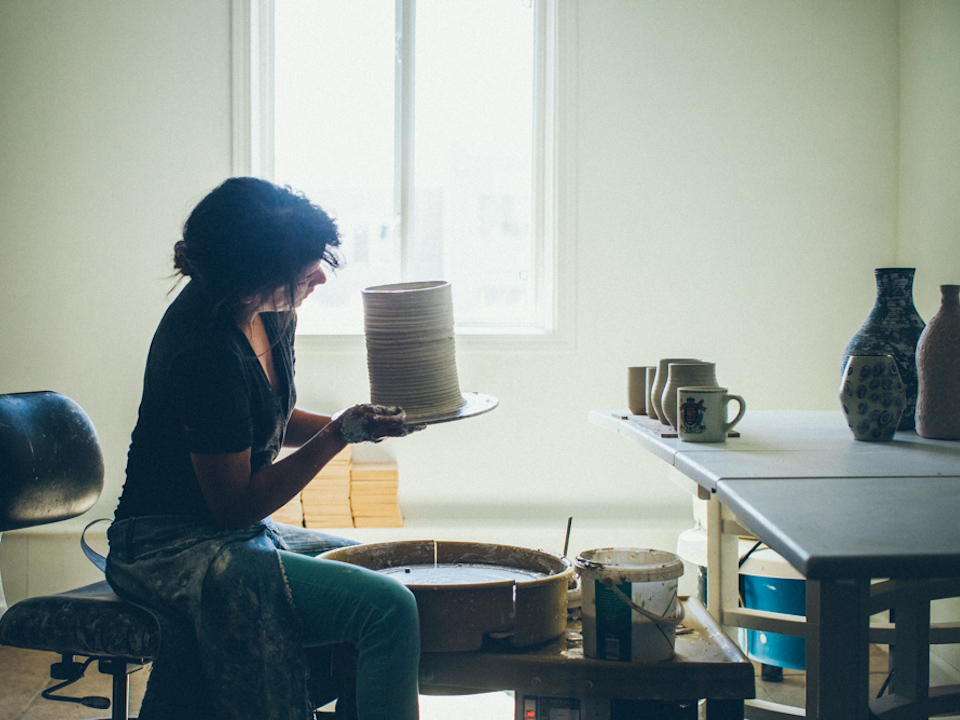 The core of Rice's offerings are six-week throwing and hand-building classes, which meet weekly and come with four hours a week of solo studio time.
Each class clocks in at around $325, which includes material (20 pounds of clay), firing, and glazes. All finished products from the class are food safe. Rice will teach classes herself and invite guest instructors.
Rice also has a retail shop in the Mission at 853 Valencia, which she has dubbed "the smallest shop in San Francisco," but she's excited about being in another neighborhood. 
She said she chose the Richmond specifically because of her fascination with the sea. "I could not imagine being far from the coast," said Rice. "This space is surrounded by nature just blocks away, and I can still hear the fog horns from my building as I work." 
Along with Rice's studio, the neighborhood will also be home to Yonder, another ceramics studio from Pacifica native Linda Fahey.
"I am beyond excited to have found my building and to be a part of the Richmond community," Rice said. "I only hope to bring people together to get lost in the ancient craft of clay."
In the meantime, two classes are currently open for registration, one beginning today, and another that starts August 15th. Rice—who is also a full-time production potter—will have her own work for sale in the space as well.
Thanks to tipster Pawel D.