Thanks to a $1 million grant from the Helen Diller Foundation, Bi-Rite could operate a new café in Civic Center Plaza—if the project is approved by SF Planning. 
The San Francisco Recreation and Park Department, the Trust for Public Land and the Civic Center Community Benefit District announced yesterday that the Diller Foundation had expanded its $10 million grant to support upgrades to the plaza's playgrounds.
The extra funds will support the CCCBD in the creation of a new street café, operated by Bi-Rite, at the corner of Grove and Larkin streets.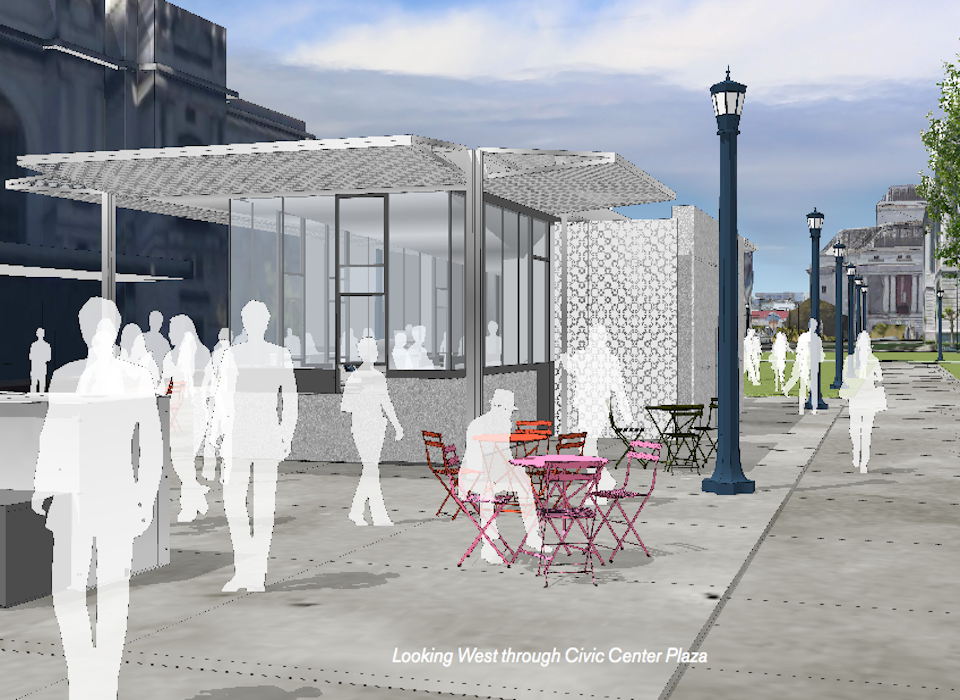 The proposed project would also remove and replace three above-ground mechanical vents to Brooks Hall, the 90,000 square-foot space below Civic Center Plaza that used to operate as a conference facility.
To increase circulation in the conference space—which may be repurposed under the Civic Center Public Realm Plan—the three existing rectangular, 9-foot, 2-inch tall vents will be replaced with circular vents that are six feet across and 16 feet tall.
As we previously reported, the two playgrounds in Civic Center Plaza are undergoing significant renovations. During public outreach efforts, the agencies behind the renovations asked the community what else could improve the plaza.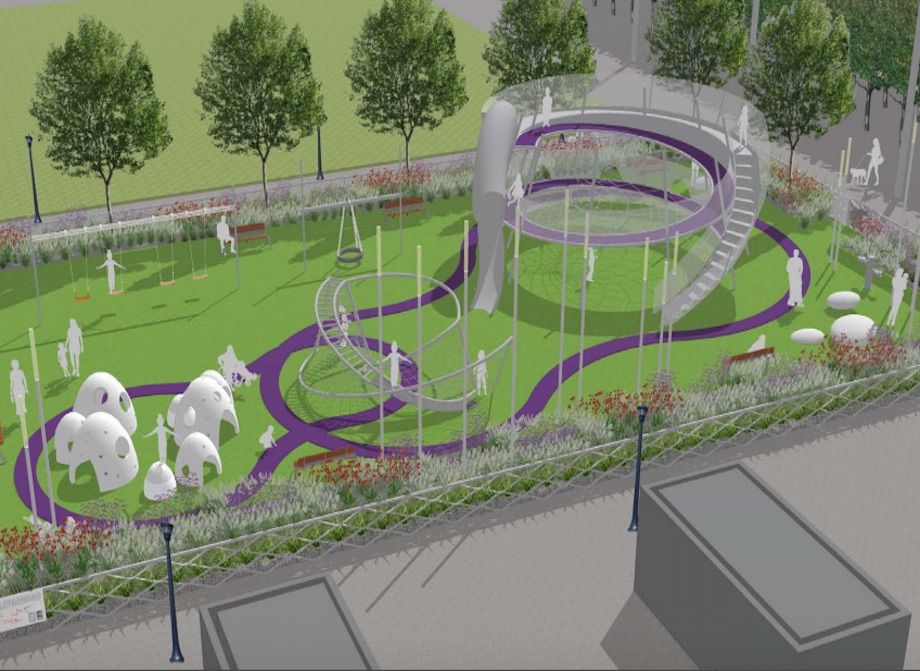 "They talked about park amenities like food and seating, as well as an area to relax and gather near the playgrounds with their children and families," Alejandra Chiesa, Bay Area program director for The Trust for Public Land, said in a statement. 
The café itself would be housed in a 640 square-foot, 12-foot-tall kiosk, and there will be movable tables and chairs. Bi-Rite is expected to offer its famous ice cream, as well as a variety of fresh foods.
As designed, the project must still be approved by the Planning Department. It is scheduled to be considered by the Historic Preservation Committee's Architectural Review Committee on August 2nd, and if approved, would go before the full Historic Preservation Committee on August 16th.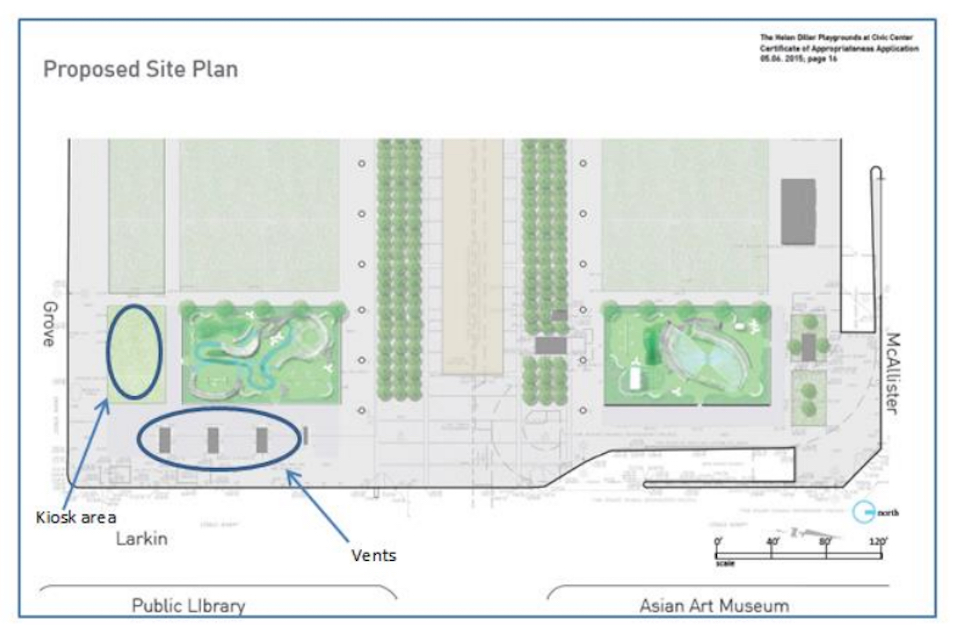 According to Rec and Park, the timeline for project implementation is dependent on the city's approval.
If the project is approved, the Trust for Public Land will oversee the cafe's construction. Rec and Park would receive a license to operate the café, and it would then enter into an agreement with CCCBD and Bi-Rite for the café's operation.
While the kiosk will be sturdy, it is also designed to be removable. As we reported, the city is currently developing a longer-term plan to unify and recreate the three public spaces in the Civic Center, and may ultimately include changes in the way the future café's location is used.