A new Saint Frank Coffee has softly opened at 1081 Mission St. (between 6th and 7th streets) in SoMa, with an official opening celebration on Monday. It joins the Polk Street location at 2340 Polk St. and a sister coffee shop, St. Clare Coffee, at 654 Mission, inside SPUR.
Saint Frank moved into the Mission Street spot—formerly De La Paz, which was acquired by Four Barrel—in late September 2016. Since November, the coffee company has used the location to roast beans for their other stores, and renovations started in early January.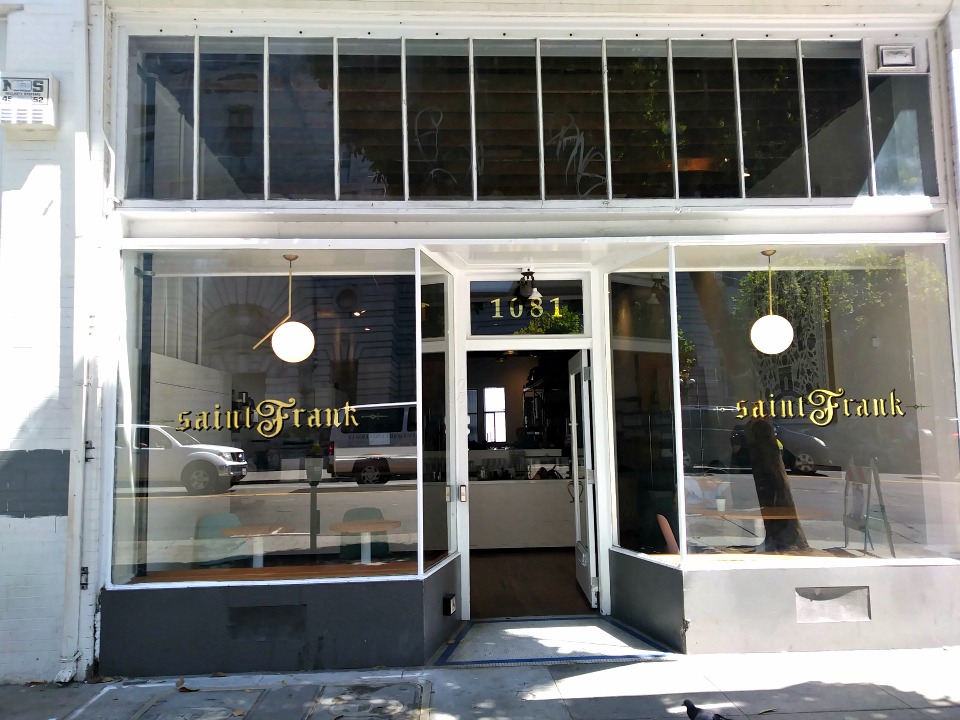 The new Saint Frank will offer its standard espresso menu and also provide four different coffee types, served four ways: hot filter coffee, iced coffee, espresso and espresso with milk. Coffee flight options will also be available. 

"What we want to do here [in SoMa] that's different is—because it's the roastery—it's an opportunity to interact with the coffees in a different way," explained founder Kevin Bohlin.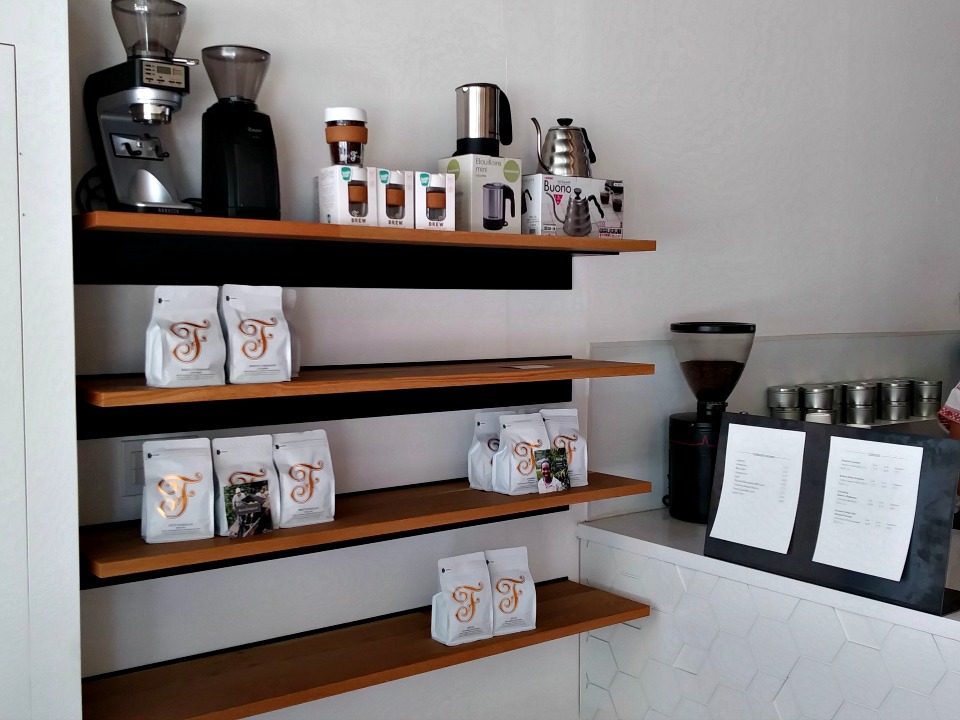 Both Saint Frank and its sister coffee shop, St. Clare—named for Clare of Assisi, a female follower of the saint that gives the coffee company and San Francisco its name—have social missions underlying its retail operations.
While St. Clare partners with Not For Sale to address human trafficking and donates part of its profits to the organization, Saint Frank addresses sustainability for coffee growers.

The beans for Saint Frank come from a variety of locations around the world, including Honduras, Rwanda, Brunei and regions of Thailand. The company also sells beans wholesale for select restaurants and coffee shops in San Francisco, Portland and Los Angeles.
Bohlin hopes to increase the production of wholesale beans in the future. "We have a relationship model so when we start working with farmers and communities, we're in it for the long haul," he said. "We're really committed to the people we work with."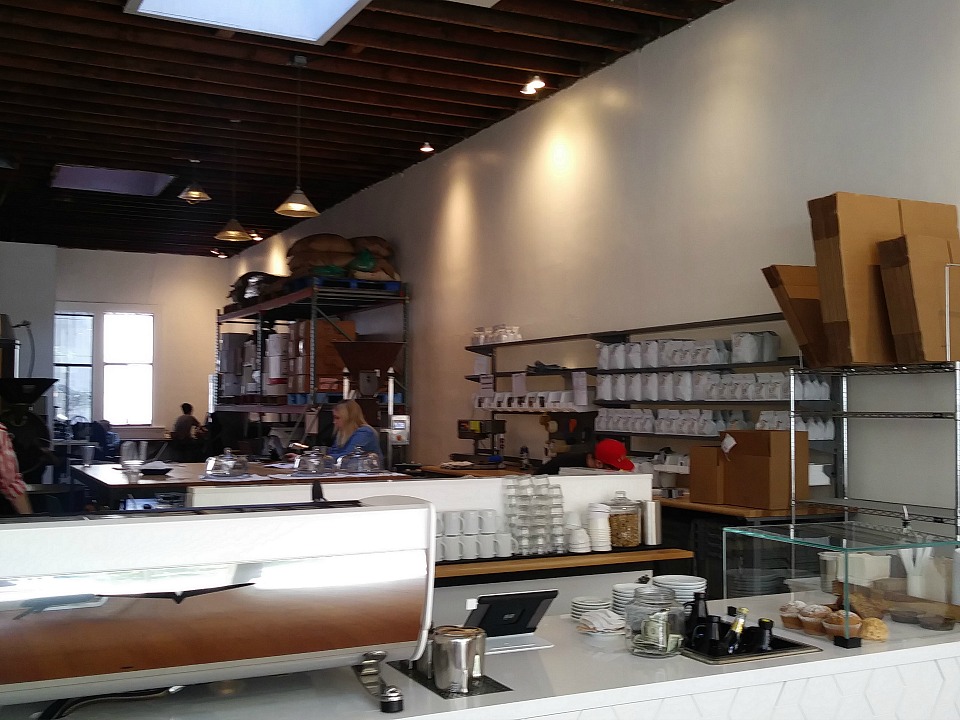 For the new shop and roastery, Bohlin worked with Amanda Loper and her team; she had previously designed the Polk Street shop for its opening in 2013.
However, Bohlin also decided to take on some of the work himself. "I decided to be my own general contractor," said Bohlin. "That was hard, especially since I travel a lot because I'm the buyer."
The new spot was designed to reflect its purpose as both a retail space and a roastery. "Since this is a manufacturer, we kept the wood floors, exposed rafters," explained Bohlin. "It's a blend of esthetics. We don't want to pretend this space was something it's not."
Zoning law requirements limited indoor seating, but Bohlin said that outdoor seating is on its way.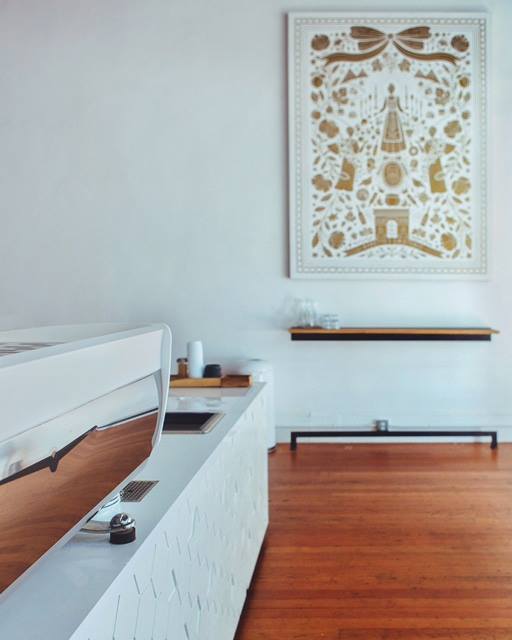 For now, the SoMa location will be open Monday-Friday, 8am-4pm, and Saturday hours are still being figured out.
An official opening party will take place 7:30-9:30pm on Monday night, with wine, beer, hors d'oeuvres and, of course, Saint Frank coffee.