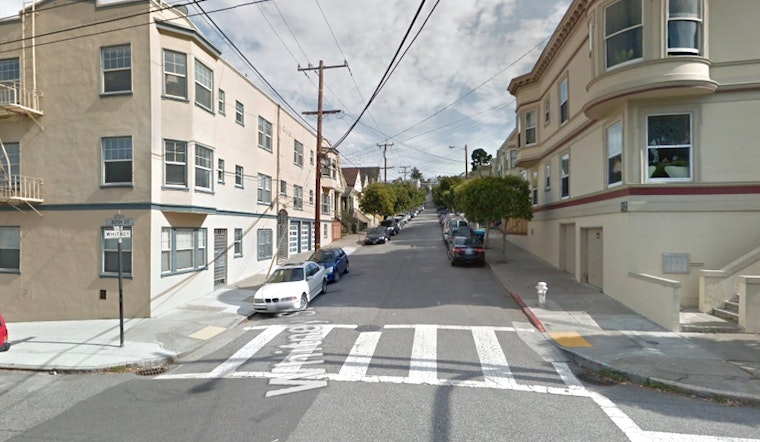 Published on August 14, 2017
On August 12, a 30-year-old man near the corner of 30th and Whitney streets in Noe Valley was pursued by four suspects in an unknown vehicle around 11:45pm.
After the suspects—all of whom were in their twenties—chased him down, three people exited the vehicle, brandished a gun and demanded his property. The thieves took the victim's cell phone and a credit card from his person, as well as his backpack.
The suspects returned to the waiting vehicle and fled the scene in an unknown direction. The victim was not injured, and no arrests were made.
If you have any information regarding this incident, contact police anonymously by calling 415-575-4444, or text your tip to TIP411 with "SFPD" at the start of your message.