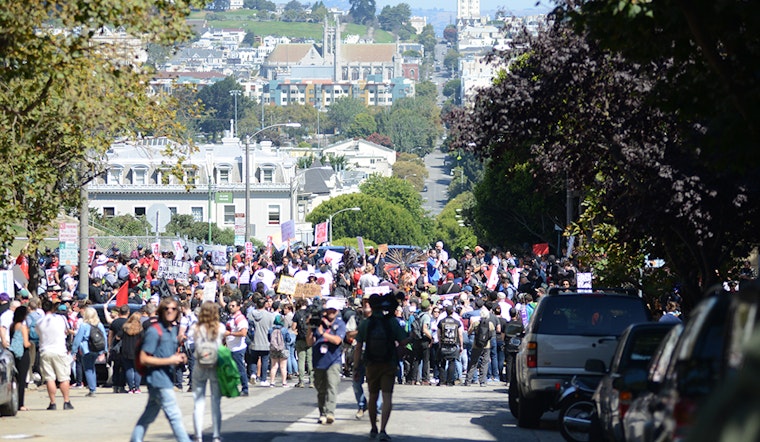 Published on August 26, 2017
Even though organizers of a planned free speech rally at Crissy Field canceled their plans yesterday afternoon citing safety concerns, counterprotests at multiple locations are taking place throughout the city today.
At 11am, police closed Alamo Square Park, where a large crowd of protestors carried signs, beat drums and chanted slogans expressing opposition to Patriot Prayer, the so-called "alt-right" group behind the canceled Crissy Field event. "Thousands" of protestors are on the scene, reported KTVU's Tara Moriarty.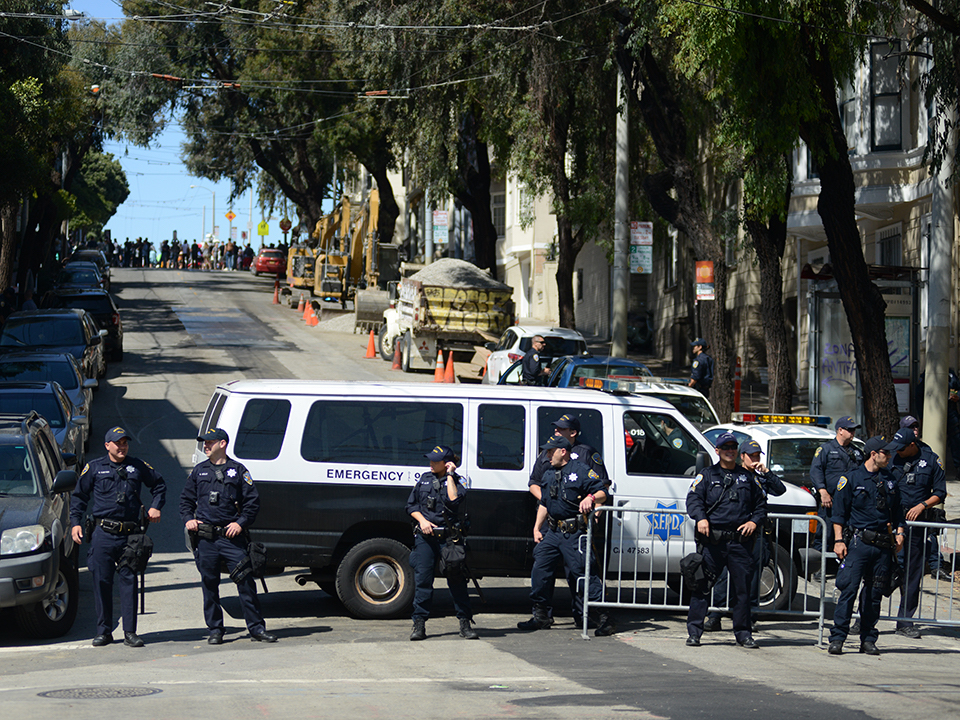 In response to community inquiries, there are no planned or permitted #PatriotPrayer events in #SF. #AlamoSquare Park remains closed. #SFPD pic.twitter.com/ej35tn0SrD

— San Francisco Police (@SFPD) August 26, 2017
Patriot Prayer members announced plans to hold a press conference at Alamo Square Park instead, but city officials erected a chain-link fence to restrict access and have deployed as many as 100 officers, said an eyewitness.
In response, Patriot Prayer founder Joey Gibson announced on Facebook that he will hold an indoor press conference in Pacifica at 2pm, "then will pop up at random spots in the city to talk with any citizens of SF."
An SFPD advisory indicates that police have established "an enhanced presence at Alamo Square and in the surrounding neighborhoods." The 5-Fulton, 21-Hayes, 22-Fillmore and 24-Divisadero bus lines are being temporarily rerouted; riders are encouraged to follow @sfmta_muni on Twitter for real-time updates.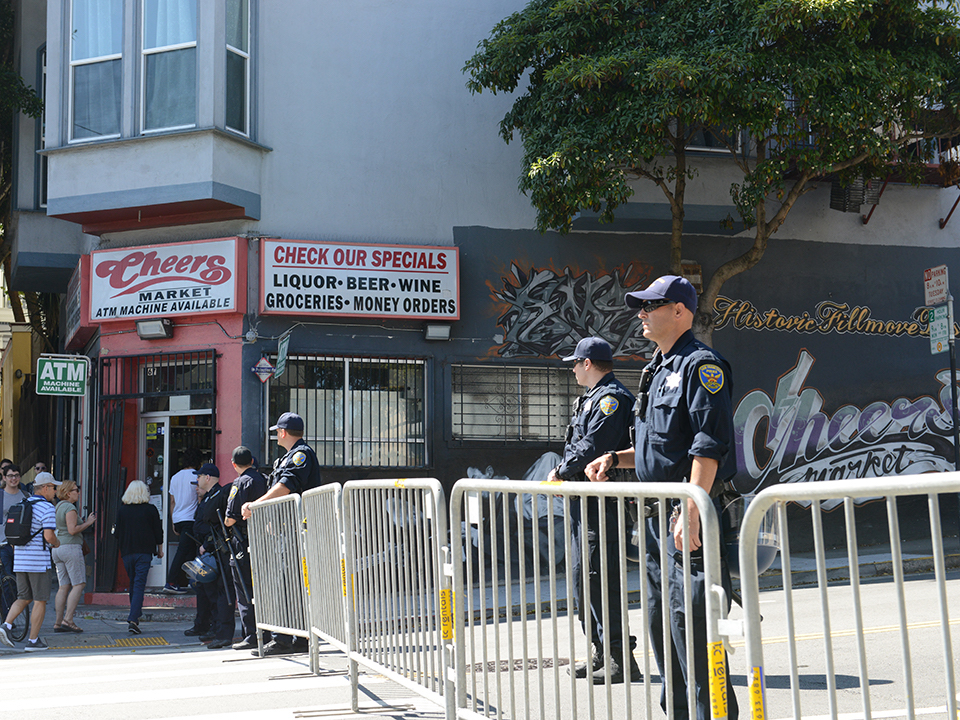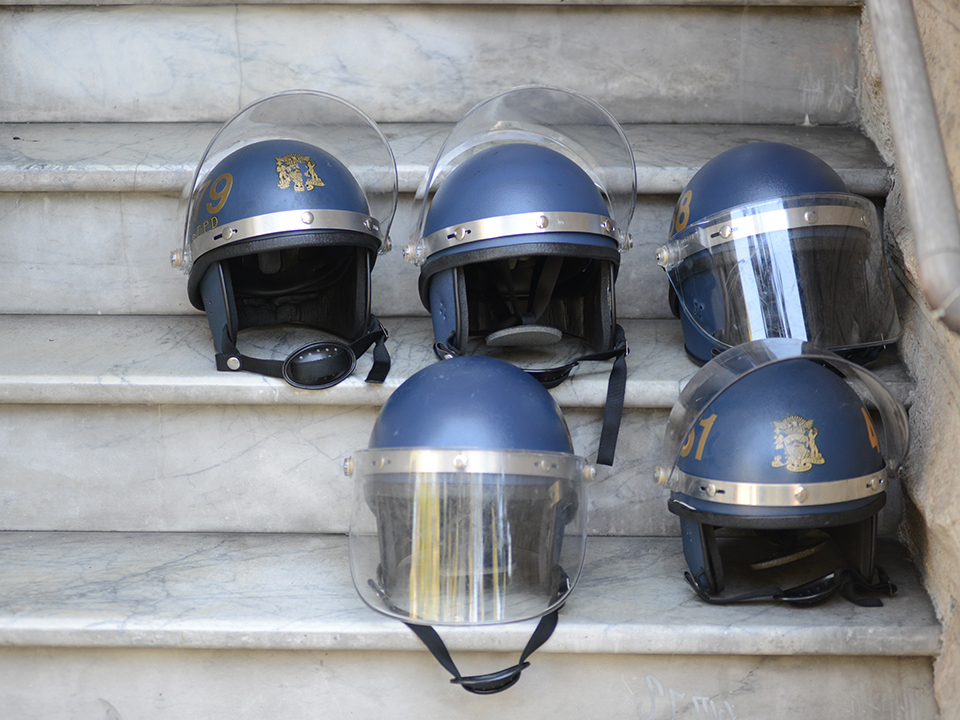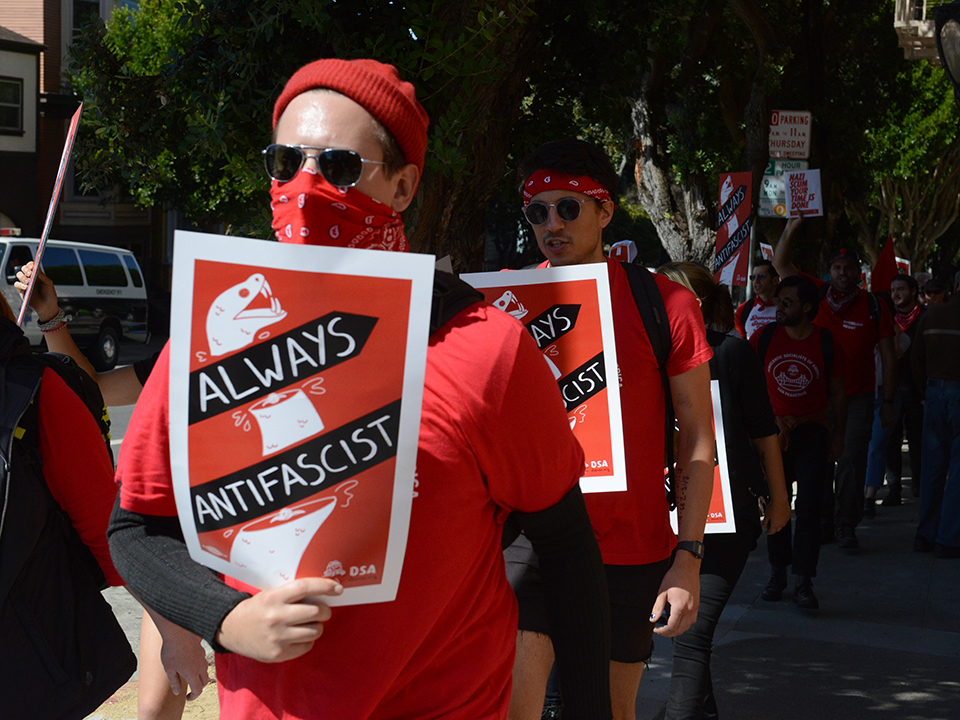 In the Castro, media reports that hundreds of counterprotestors have assembled at Jane Warner Plaza. Several speakers are addressing the crowd, and as of this writing, traffic at Market and Castro streets is blocked.
The #Castro turns out for love/inclusion & against hate. Love will always win. #LGBT #LoveWins pic.twitter.com/dfUS2nFdYJ

— Scott Wiener (@Scott_Wiener) August 26, 2017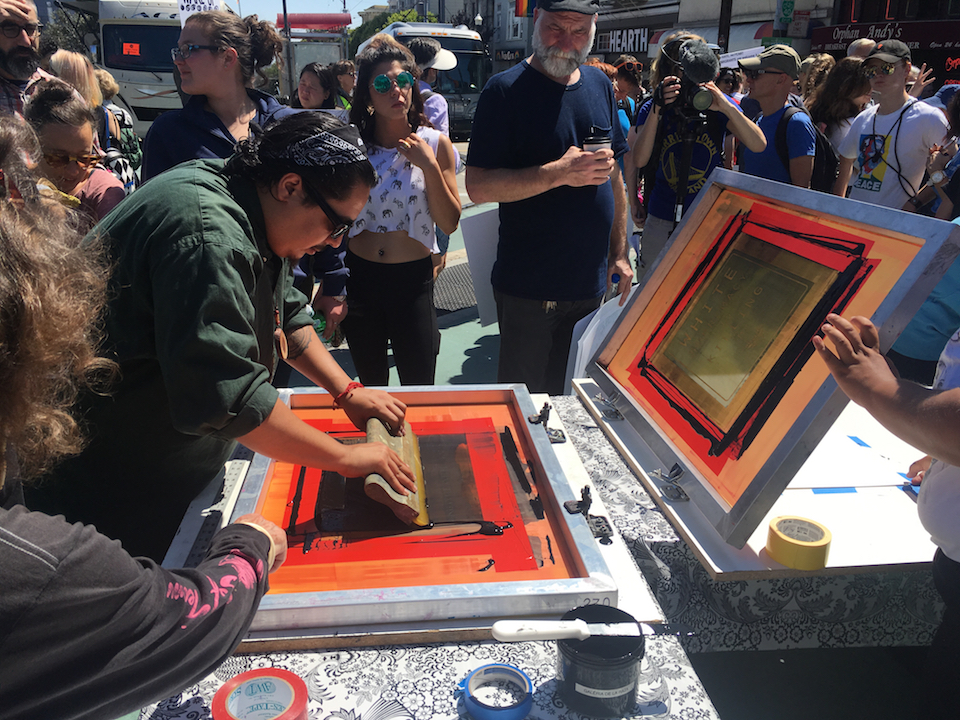 At around 12:30pm, a large group was also seen marching east along the Panhandle.
Organizers of several events—including protests at Alamo Square and Dolores Park—say they plan to converge at Civic Center, where a rally and free concert are scheduled for this afternoon, but others have stated plans to march from Alamo Square to the Mission.
We'll continue to update this story as new information is available.