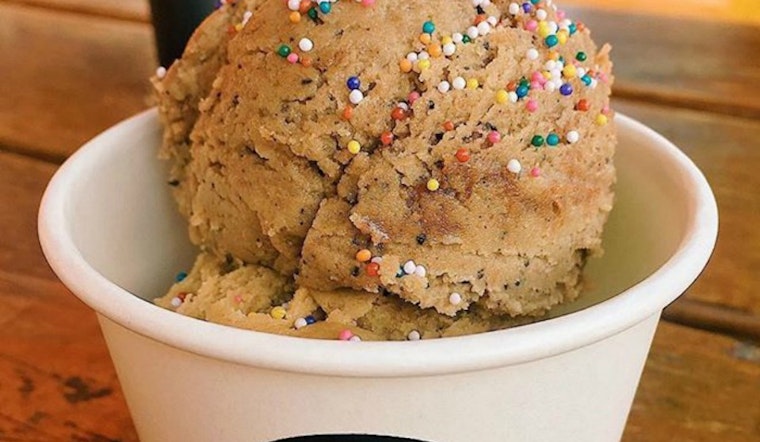 Published on August 17, 2017
Cookie-dough kiosk Doughp—pronounced "dope"—is opening its first brick-and-mortar location in The Myriad food hall at 2175 Market St. between Church and Sanchez streets. The new spot will debut in September.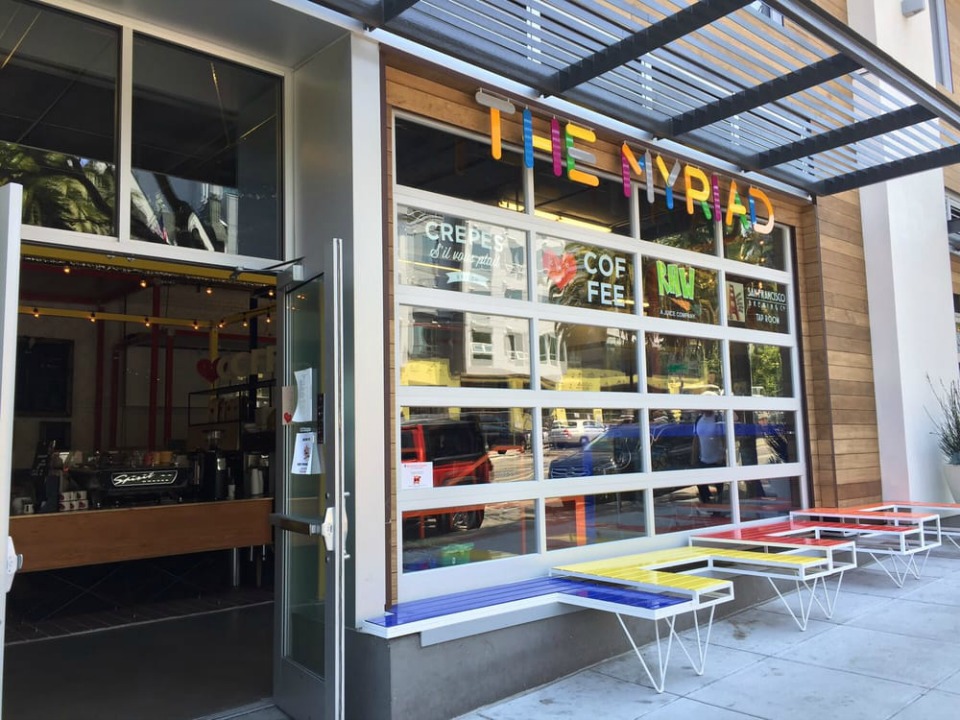 At Doughp, patrons can get cookie dough in scoops or in 4oz. and 8oz. to-go containers. Flavors offered include Feeling Salty? (sea salt, caramel bits and pretzels), Lavender Dreamz (white chocolate and oatmeal) and a paleo, gluten-free and vegan option called #Veganlife.
Owner Kelsey Witherow said her top seller is The OG, a traditional chocolate chip cookie dough. Cold milk will also be on tap.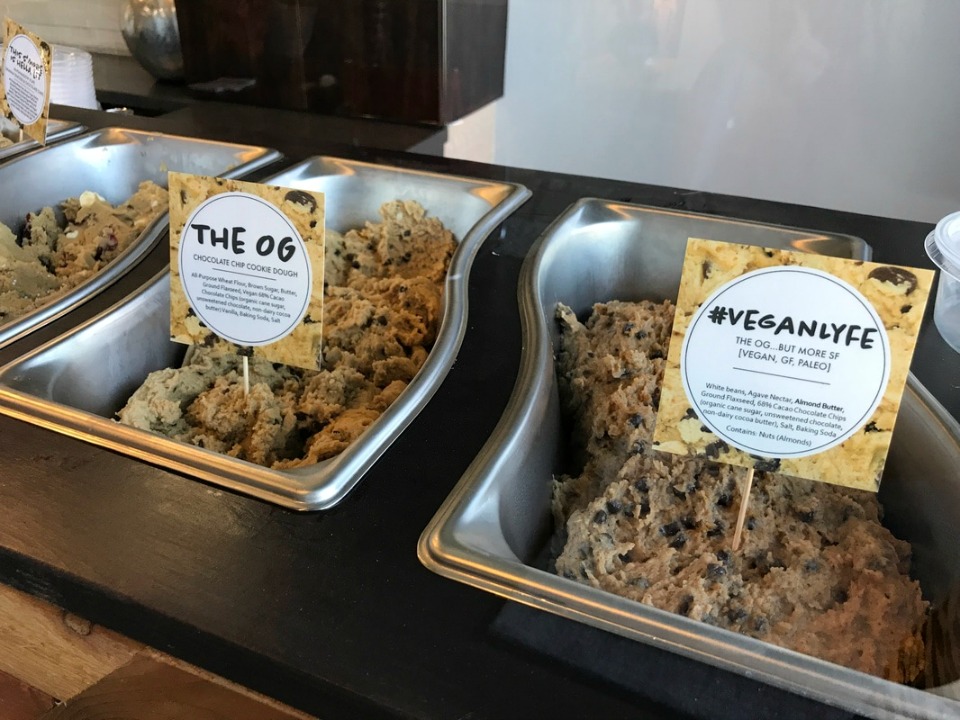 Witherow started Doughp in February at the food truck park Spark Social SF in Mission Bay. Even after the Myriad location opens, Douphp will continue to sell its offerings at Spark.

"We needed to be seen and get some exposure before finding a more permanent place to sell," said Witherow, who is looking forward to joining No Name Sushi, Jiffy Dog and Crepes Si Voux Plait (among others) at the food hall. 
"The idea of the food hall is to focus on the concept of giving more local, artisanal curated bands a place to sell," she said. The owner of Poke Delish will be moving to to a larger space in The Myriad, and Doughp nabbed its former spot.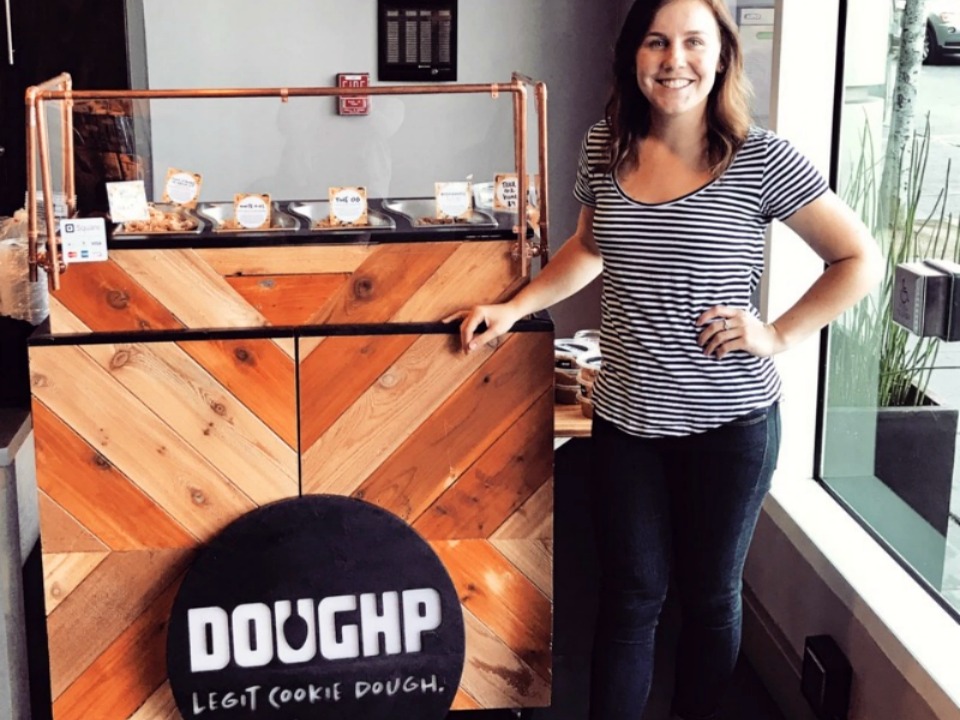 Doughp makes its cookie dough in The Bread Project community outreach commissary kitchen, located in Berkeley.
"At first it was a little daunting, but it's a great organization," Witherow said of the transition to The Bread Project kitchen. "They employ low-income individuals to provide self-sufficiency and get people on their feet and on the right track for a career in the food industry." 
Witherow had a few days to train with the dough makers, who will now provide cookie dough for all of her locations.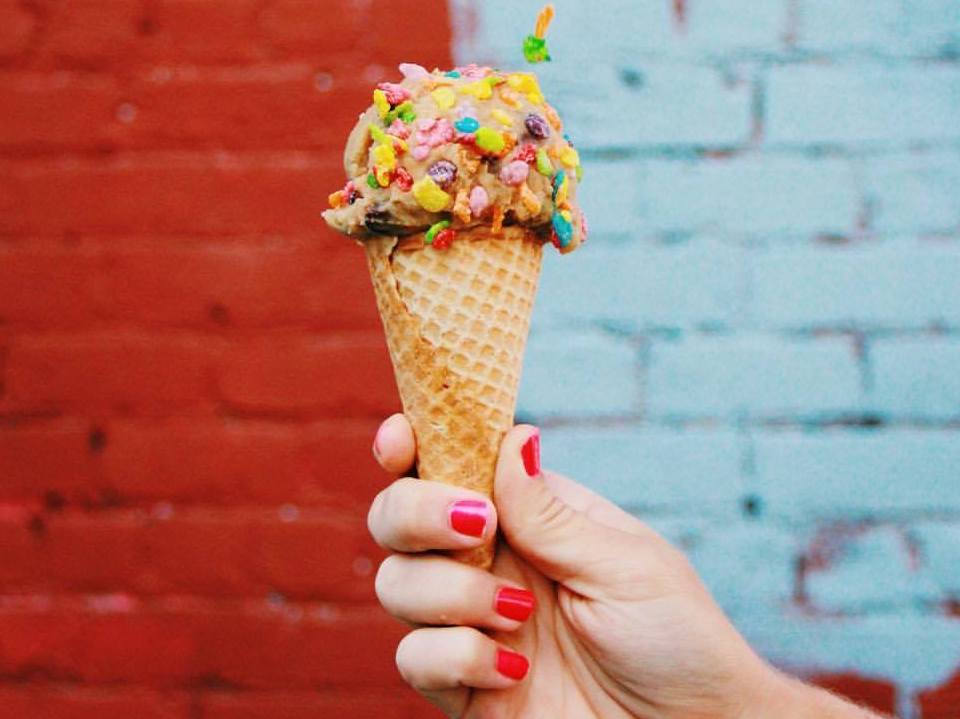 To pursue her love of cookie dough, Witherow left her job at a large tech company. She was inspired by her own self-described cookie dough obsession and how she wanted to make cookie dough an experience that she could share with others. 
"I like to serve it just below room temp," Witherow explained. "You feel like you're having a cold dessert, but it's not frozen like ice cream."
Doughp's cookie dough uses flax seed in place of eggs and contains heat-treated flour, so it's safe for raw consumption. "Most people don't know that untreated flour can also carry E. coli," she pointed out. 
These days, Doughp's wholesale numbers are increasing: it's partnered with Milk and Cookie Bar and is currently looking to sign with a few other vendors in the Bay Area. 
"I've found a kind of unity much more in the food industry than in the tech community," said Witherow. "It's more like we're all doing something we're super passionate about and we should do it together."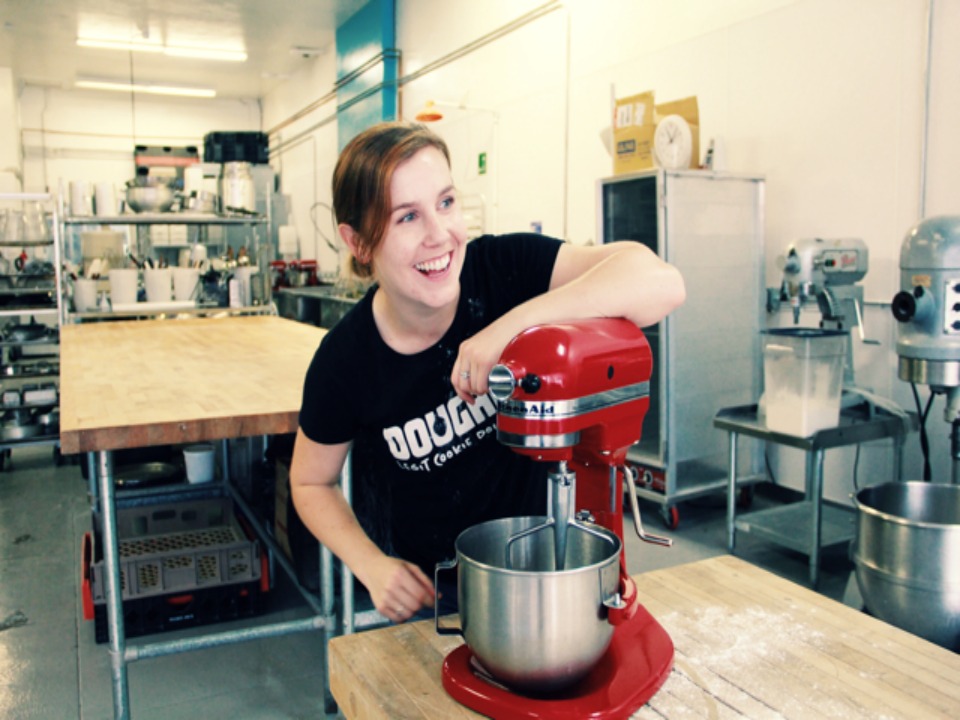 Witherow has not yet determined Doughp's exact hours of operation at The Myriad, but she is excited at the prospect of being able to stay open late and provide evening snacks to customers.
"There's nothing quite like the feeling of using your creativity and building your own brand," she told us.
Doughp's hours at Sparks Social are Tuesday through Friday from 5pm-9pm, Saturday from 11am-9pm and Sunday from 10am-5pm. Catering is also available through Doughp's traveling kiosk for up to 1000 people. 
Myriad is open Monday through Friday: 8:30am–10:00pm, Saturday: 9:00am–10:00pm, and Sunday: 9:00am–8:00pm.