After our report that Viscera in Downtown Oakland is struggling due to construction's impact on foot traffic to the area, other Downtown retailers are speaking up, suggesting that the challenge is a common one in the city center.
Luan Strauss of Laurel Book Store moved her shop from the Laurel District to Broadway and 14th three years ago with the hope that a resurgent Downtown would expose her business to new customers.
But the area, she said, has turned out to be somewhat of a no man's land.
"There's so much press about how amazing and resurging Oakland is," she said, "and there are definitely aspects of that, but then there's the on-the-ground part. Many [potential customers] don't even know what's down there."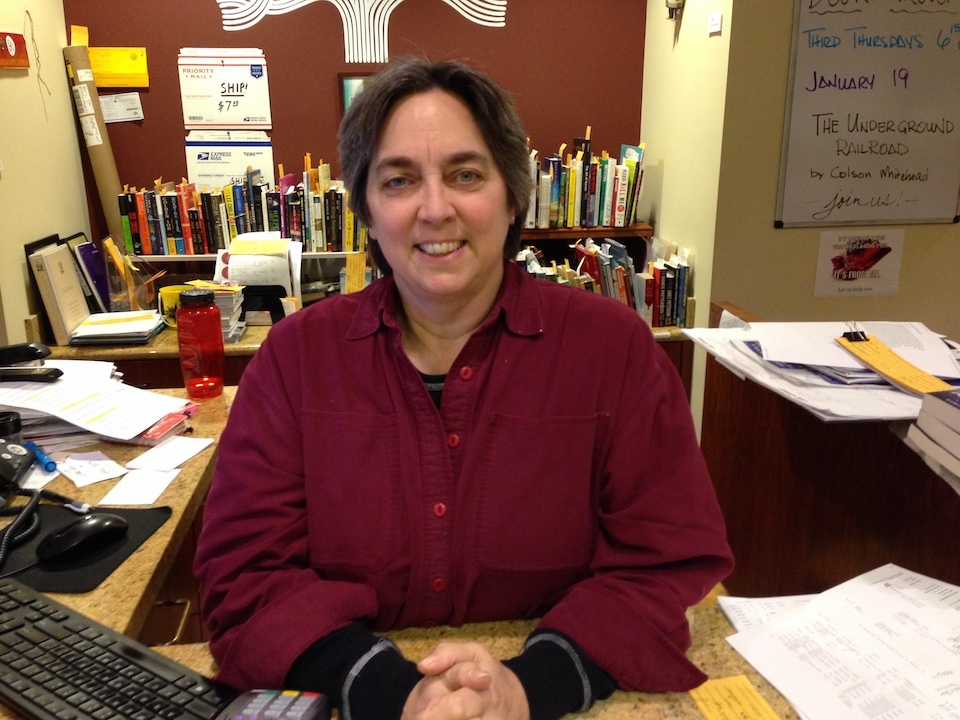 Instead of launching a crowdfunding campaign like Viscera, Strauss sent an email to customers saying that she might have to close the shop unless she got some extra support.
"And that's exactly what's been happening," she said, in addition to receiving an infusion from "an angel or two."
Show & Tell owner Alyah Baker, Laurel Book Store's neighbor, has experienced a similarly slow year. 
"From what I know anecdotally," she said, "it seems to be challenging everywhere." For her block in particular, the lack of an anchoring restaurant may contribute to the area's low visibility, but she also said national politics are inspiring fear and frugality.
"When people don't feel safe—they kind of hold onto their money," she said.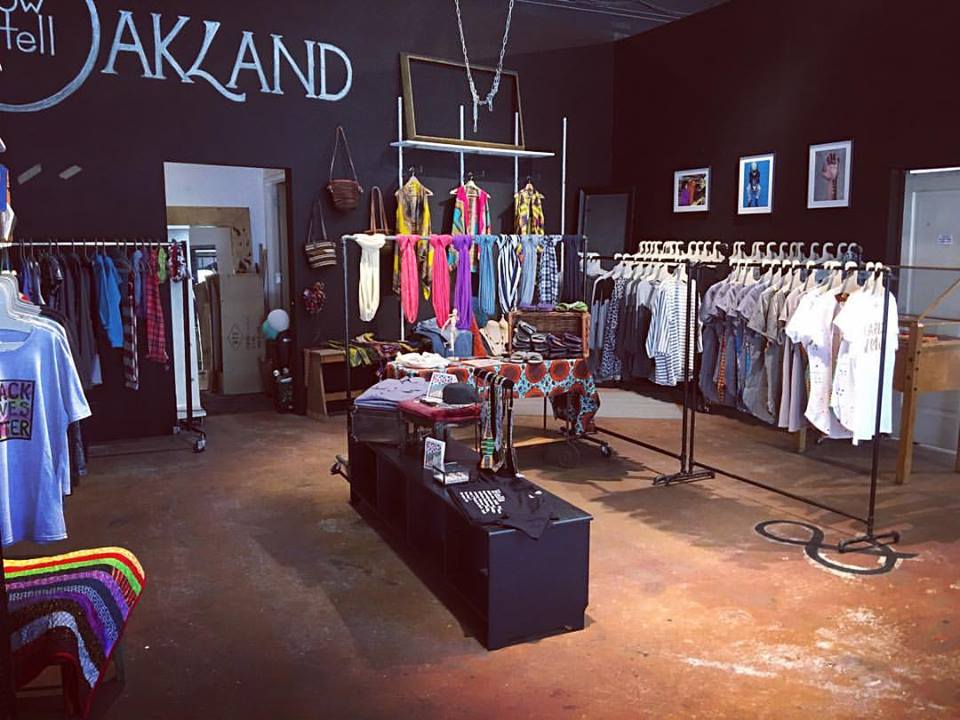 Separately, Strauss and Baker said they need to raise their profile to reach new shoppers. Baker said most of her business comes from returning customers, and as the response to Strauss's newsletter shows, those familiar with a space are likely to support it in times of need.
"Once people engage with the business, they generally tend to come back," said Baker, noting that shops like Show & Tell and Laurel can't be replicated by the Amazon experience.
Laurel holds frequent public events, and Show & Tell sells apparel, accessories, and artwork from local independent makers and marginalized communities such as incarcerated artists and immigrants—items that are hard to find online.
Along with other area retailers—including Harper Greer, Two Jacks Denim, Viscera, and Marion and Rose's Workshop—Strauss and Baker are discussing ways to attract the massive customer base present in Downtown employers like Pandora. Talks are preliminary, but Strauss said they hope to soon formalize a marketing strategy.
Baker said customers can look forward to holiday markets and extended hours as the year winds down, but emphasized that "none of us are looking for a handout. We're working really hard." 
Laurel Book Store (1423 Broadway) is open 10am to 6pm Monday through Thursday, 10am to 7pm Friday and Saturday, and closed Sunday.
Show & Tell (1427 Broadway) is open every day except Sunday from 12pm to 6pm.