Come October, the Castro Street Fair will look a little bit different—at least compared to recent memory.
This week, the Fair's board of directors announced that Market Street will remain open to traffic for the duration of the 44th Castro Street Fair on Sunday, October 1st.
"While the physical footprint changes from year to year," said Jon Murray, co-president of the Fair's board of directors in a statement, "the spirit of the Fair remains the most important part of our work."
In previous years, the Castro Street Fair has stretched along Market Street between Noe and Diamond streets.
However, organizers this year decided to concentrate the fairgrounds along Castro between Market and 19th streets, and on 18th Street between Noe and Diamond. (Check out the draft map here.)
"There are a number of reasons we did this," Fred Lopez, the Castro Street Fair's executive director, told Castro Merchants this morning. "Mainly, cost savings. We've seen a little bit of a decline [in recent years], so we've decided to condense."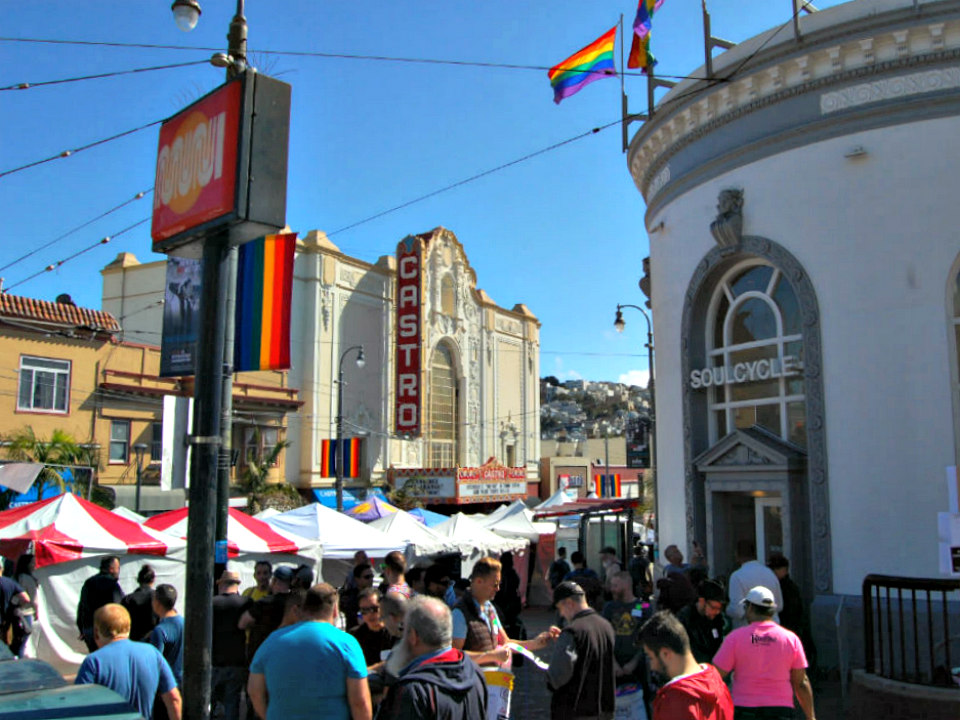 The revised footprint means that fairgoers can expect to see stages, booths and food and drink vendors placed in different locations compared to last year's fair.
The main stage—previously on Market Street, just west of Castro—will now be at Castro Street between 18th and 19th Street. Food vendors formerly positioned on Market Street will now be at a food court area on 18th Street between Diamond and Collingwood.
To stage the event, organizers will move their weekend production headquarters to the parking lot behind the Castro Theatre, which will shut down on Saturday and Sunday. 

"In terms of impact to neighborhood and merchants," said Lopez, "it won't change, except that Market Street will remain open. We're working closely with police and MTA to determine how to do that in the safest way possible."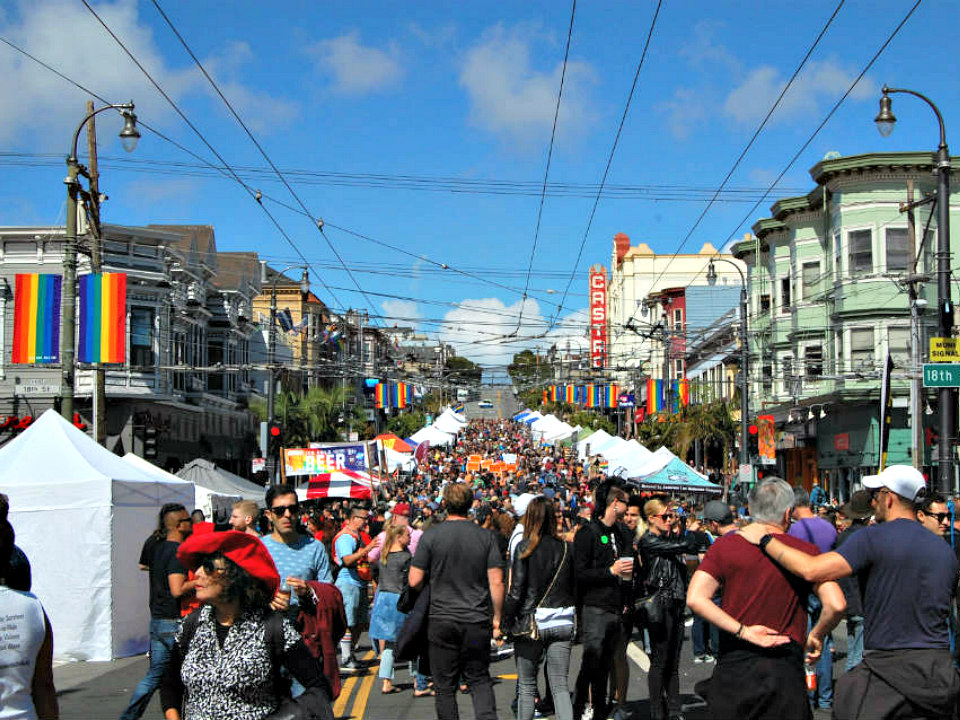 When we asked if there were plans to place booths down the middle of Castro Street, instead of locating them in front of local storefronts and potentially inhibiting visibility, Scott Schuemake of IDK Events—which manages the festival—said that it was not possible.
"The fair used to run booths down the middle of street," said Schuemake, "but there are strict rules from the Fire Department to have a 14-foot fire lane that has to be free of obstructions. Ever since the sidewalks were widened, we've lost the ability to put booths down the middle of the street."
Organizers, however, are looking into ways to facilitate foot traffic to local merchants, increase the number of local arts and crafts vendors and attract more people to this year's festivities.
In fact, this year will be the first time in a long time that the Castro Street Fair won't fall on the same weekend as the Hardly Strictly Bluegrass festival, which is scheduled for the following weekend.
"We're hoping to see a resurgence of folks who want to be in the sun with their friends," said Lopez.
The 44th Annual Castro Street Fair will take place on Sunday, October 1st from 11am-6pm. Information regarding exhibitor space and sponsorship opportunities for this year's Castro Street Fair is available at www.castrostreetfair.org.