For fans of Outer Sunset dining mainstay Outerlands (4001 Judah St.), good news is in the air.
Owners Lana Porcello and Dave Muller have recently taken over the space that previously housed Great Highway Market at 3633 Taraval St., which was gutted in a fire two years ago. Now, the partners are planning to use the space for a new bread-focused project in Parkside.
"The project will highlight and expand our bread program," Porcello said, "in keeping with the style and ethos of Outerlands: cozy, sustainably sourced, rooted to the Outer Sunset and everything we love about being here."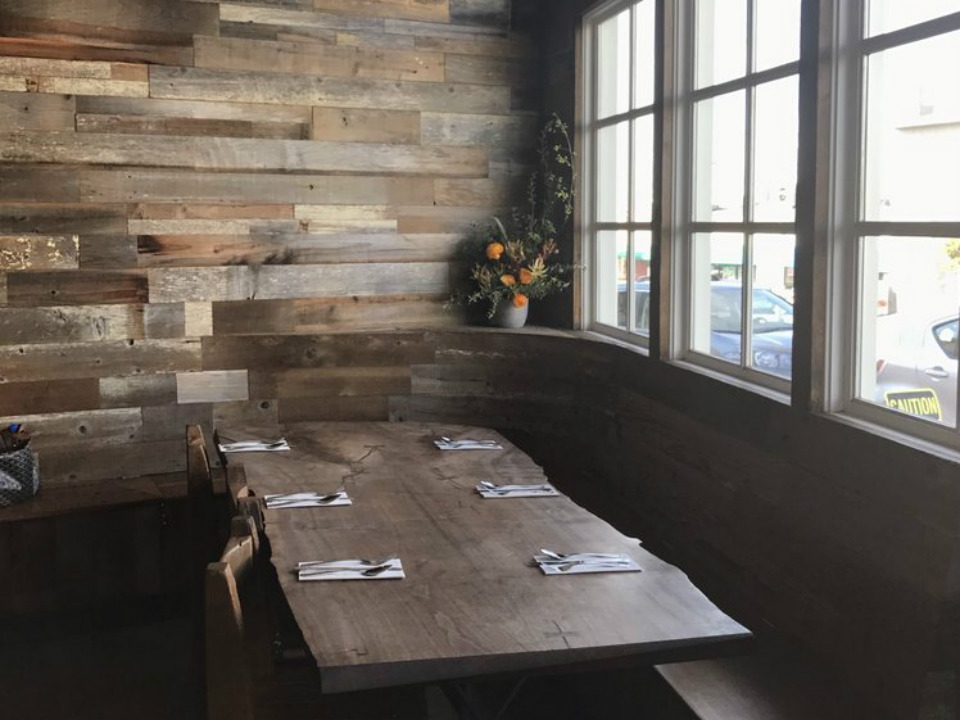 Outerlands—which opened eight years ago and has garnered attention across the country—is known for its locally-focused fare, cocktail menu, fresh bread, and beach-casual atmosphere.
"Things are very much in the early planning stages right now" at the new space, Porcello told us. She and Muller hope to have it up and running by next spring or early summer, and are currently in the process of assuming Great Highway Market's liquor sales permit.
The move is part of the larger revitalization of what some residents have dubbed "Lower Taraval." After the fire decimated Great Highway Market and the Riptide, the commercial corridor on Taraval between 46th and 47th avenues had only two open businesses amidst the shuttered storefronts: Brothers Pizza and Bull Too Diner.
However, during the last year, multiple new businesses have opened, all with local roots: the Riptide reopened after a long renovation, and Lawton Street's Andytown opened a new coffee shop. Other Sunset residents opened Streamline Café and retail shop Tunnel Records + Beach Goods.
Expect updates on the project early next year, Porcello said. In the meantime, head over to Outerlands for a taste of what is coming to Taraval. 
Thank you to tipster Jim. See something interesting you want to share with us? Text Hoodline and we'll see what we can find: 415-200-3233.