A new business is opening in the Castro—or more accurately, a previous long-time commercial tenant is returning after more than a decade away.
Alegre Home Care, which provides in-home care for senior citizens and disabled individuals, will open at 2253 Market St. (and 16th). The spot was previously home to Urban Eyes, which moved from Market Street to the corner of 16th and Sanchez at the end of 2016.
Alegre's owner, Charles Symes, hopes to be up and running by the third week of September.
A quarter-century ago, Alegre Home Care opened in the medical building at 18th and Collingwood streets, across the street from recently shuttered Zapata Mexican Grill.
"After 12 or so years," Symes said, "we grew out of that building. We were on all three floors at the time, but even still, it wasn't enough space."
Alegre has grown organically over the past two decades. The in-home care company now has eight locations across Northern California, including an outpost in Oakland.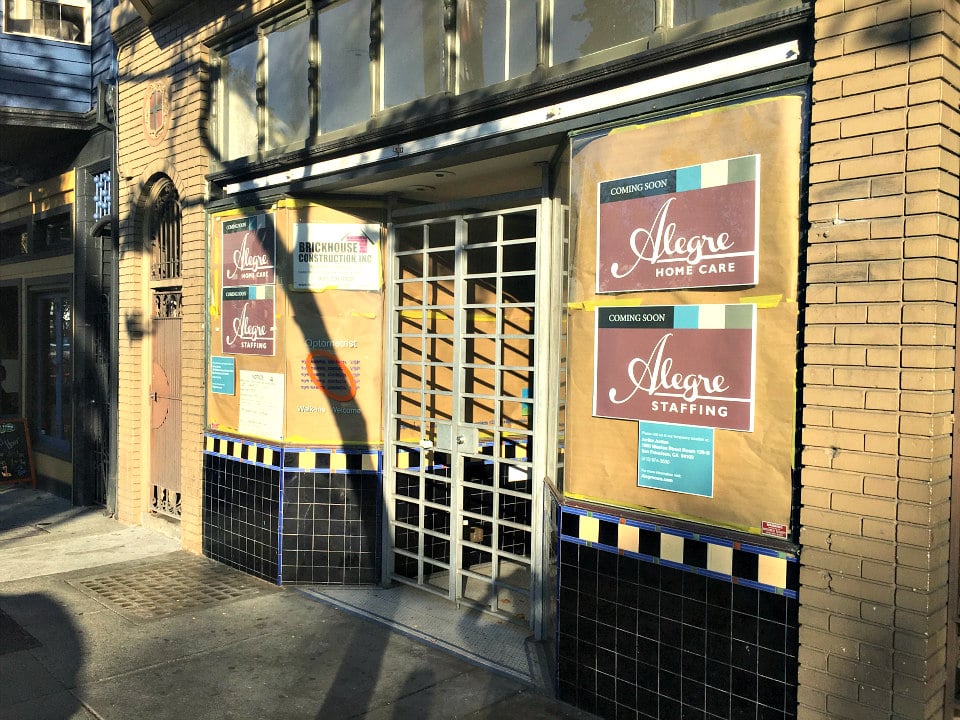 When Alegre outgrew its Castro office, Symes relocated to an office building near Civic Center and then, temporarily, out of Arriba Juntos at 1850 Mission St. (between 14th and 15th streets), while he searched for a new commercial space.
"When we were letting folks know we would be moving office spaces," Symes said, "Arriba Juntos invited us to crash-land at their place until ours is done."
Although Symes and his team received a warm welcome in the Mission, he said he's looking forward to returning to the Castro, the neighborhood where his company's roots are.
He hopes to stay in the area. "The landlord gave us a 10-year lease," said Symes, a former Castro resident who now lives in Sutro Heights.
Alegre is the only LGBT-certified home care agency in Northern California, and in 2015, the San Francisco Business Times recognized it as the second-largest LGBT company in the Bay Area.
In addition to being an administrative office, the Market Street location serves as a recruiting and training center for Alegre's caregivers, who provide a range of in-home services—including light housekeeping, meal preparation and companionship—to help seniors and disabled individuals stay independent.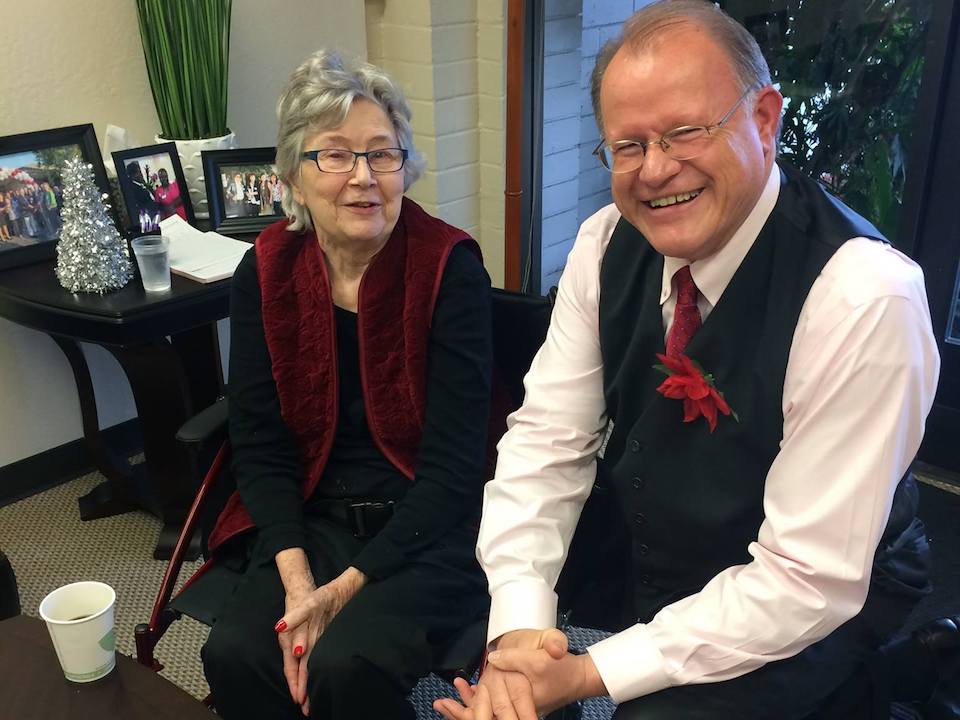 According to Symes, it can be difficult to serve LGBT seniors because of their reluctance to self-identify.
"When we're onboarding new employees," Symes said, "we have a series of mandatory training that is beyond what the state requires, including our cultural humility and LGBT sensitivity training."
Symes is hoping that Alegre's Market Street location will give the company more visibility within the LGBT community. One of the biggest draws to the neighborhood is Openhouse and other nearby service providers that work with senior community members.
Because Alegre's caregivers live and work in the communities they serve, he's also hoping to attract locals who are interested in providing care to senior members of the LGBT community.
"We're looking to hire caregivers," Symes said. "Recruiting and training is crucial to the reason that we're there in that space."
Alegre Home Care will be open Monday through Friday from 8:30am–5pm.