Thanks to our network of tipsters in the Bay Area, we're able to bring you the latest information on the culinary pulse of the city. This week, we bring you three new eateries expected to debut in San Francisco in the coming months.
Financial District:  The Sini
322 Kearny St. (between Pine and Bush streets)
In the Financial District, Al M. tipped us off to a new Mediterranean restaurant that's taking over the empty storefront at 322 Kearny St., which used to be home to Darn Good Food, until it shuttered a few months ago. 
The Sini's website doesn't provide any details as to what diners can expect to order, but Al said the interior will be "nearly identical as Sababa,' a nearby hot pita bar.
"[I got a] tour of the place and met with Fiko, the chef of The Sini, and he said construction is still emerging, but in-house grill, range food and spitfire roasters are in place," said Al.
There's no word on when the new eatery will be ready for business.
SoMa: Vitality Bowls
270 5th St. (at Clementina St.)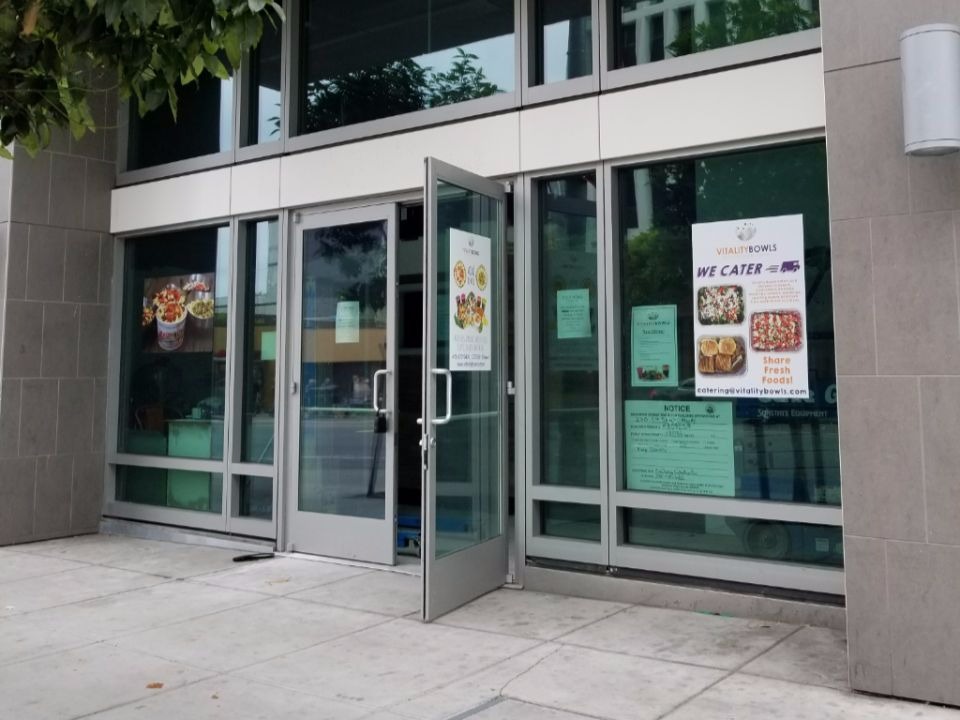 In SoMa, Al reported that Vitality Bowls will open its first San Francisco outpost at 270 5th St. The San Ramon-based business was founded in 2011 after Roy and Tara Gilad discovered their daughter's severe food allergies.

The eatery's menu will offer a ton of healthy options with more than 15 variations of the açaí bowl, paninis and a few salads. In addition, there are juices available for purchase, from 'The Vitality' (carrot, apple, celery, kale), and 'The Intensifier,' (apple, beet, celery, ginger lemon), to 'C Me Up' (orange, kiwi, carrot, ginger) and more, as well as coconut water, tea and ginger beer. 
Our tipster said it was initially scheduled to open this month, but the business owners are now aiming for a mid-September grand opening. We'll keep you posted when we learn more. 
SoMa: WAFL
135 4th St. ( between Howard and Mission streets)
Lastly, tipster extraordinaire Al said WAFL will be opening up a location inside the Metreon next to Cako Cupcakes and across from Cako Creamery. The new business, which is shortened for waffle, doesn't offer much information on its website, but diners can expect to find a menu boasting several variations on waffles.
Options include the Hong Kong-style, in which the waffle serves as an ice-cream cone, waffle-pizza, corn-dog made of waffle dough, and ice cream in a "saxophone-like horn shape."
There's no word on when WAFL will have its grand opening, but we'll be sure to let you know when we find out. 
See something interesting while you're out and about? Text Hoodline and we'll try to learn more: 415-200-3233.