Residents of Noe Valley will have a new spot to find locally crafted goods. Cliché Noe Gifts + Home, a neighborhood gift shop at 4175 24th St. (and Diamond St.) recently announced a partnership with nonprofit SFMade.
To support San Francisco's manufacturing sector, the store dedicated a permanent section of its space as its SFMade corner.
Store owner Dani Sheehan-Meyer and SFMade hope to create a new market opportunity for the brands by providing residents and visitors with locally-manufactured products. 
"One of our core goals is to create new and unique selling opportunities for our member companies by leveraging the SFMade brand," Janet Lees, chief program officer at SFMade, told us via email.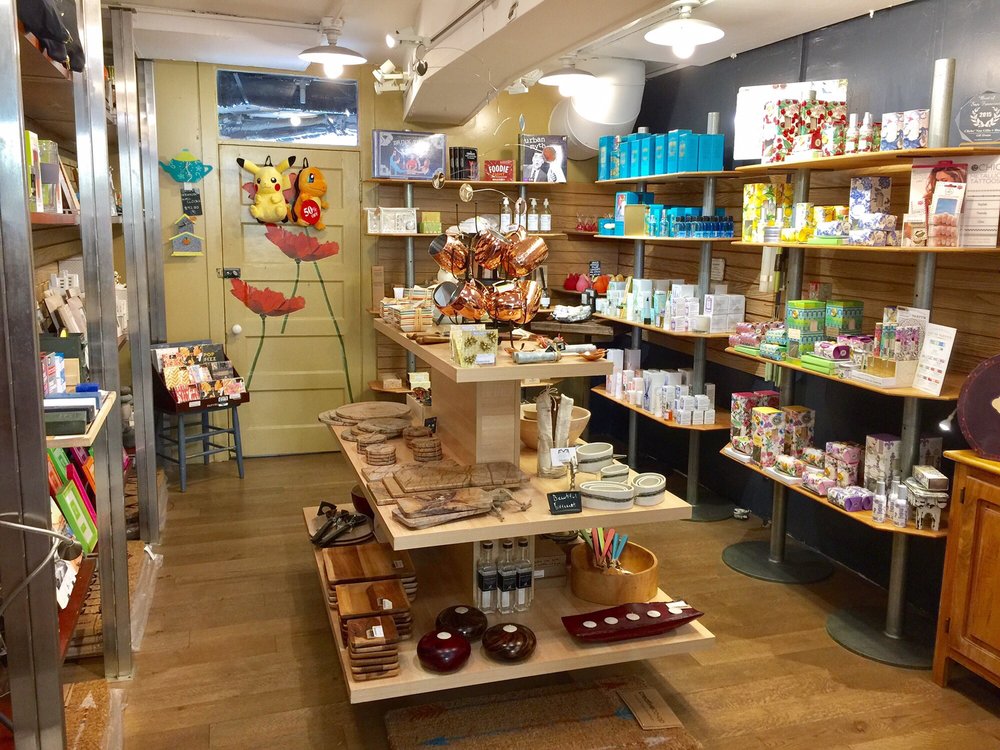 The first SFMade brands at Cliché—which include Dogpatch's Rickshaw Bags and Outer Sunset's Henry's House of Coffee—offer a variety of products, ranging from chocolate to skincare. 
For SFMade, the partnership is the first ongoing cooperation with a rotating selection of SFMade goods. Previously, the nonprofit had only hosted pop-ups at local stores.
Organizers said they hope their model will serve as an inspiration for other neighborhoods. 
The partnership has softly launched at Cliché with an official opening on August 17th from 4-7pm, during the Noe Valley Wine Walk.