In response to reports of gay concentration camps in Chechnya and President Trump's call to ban transgender individuals from US military service, the Sisters of Perpetual Indulgence are hosting Stilettos for Shanghai for Chechnya, a community event and fundraiser at the Castro Theatre.

Monday night's event will see the US premiere of Stilettos for Shanghai, a documentary depicting the drag nuns when they traveled to China for the city's 2014 Pride festivities.
In addition to the screening, there will be a VIP cocktail reception, a pre-show performance by drag superstar Honey Mahogany, and several guest speakers.

All ticket proceeds and any additional donations will go towards two organizations that help LGBTQ people around the world seek refuge and asylum: the Organization for Refuge, Asylum, & Migration (ORAM), and Rainbow Railroad, which works directly with the Russian LGBT Network in Chechnya.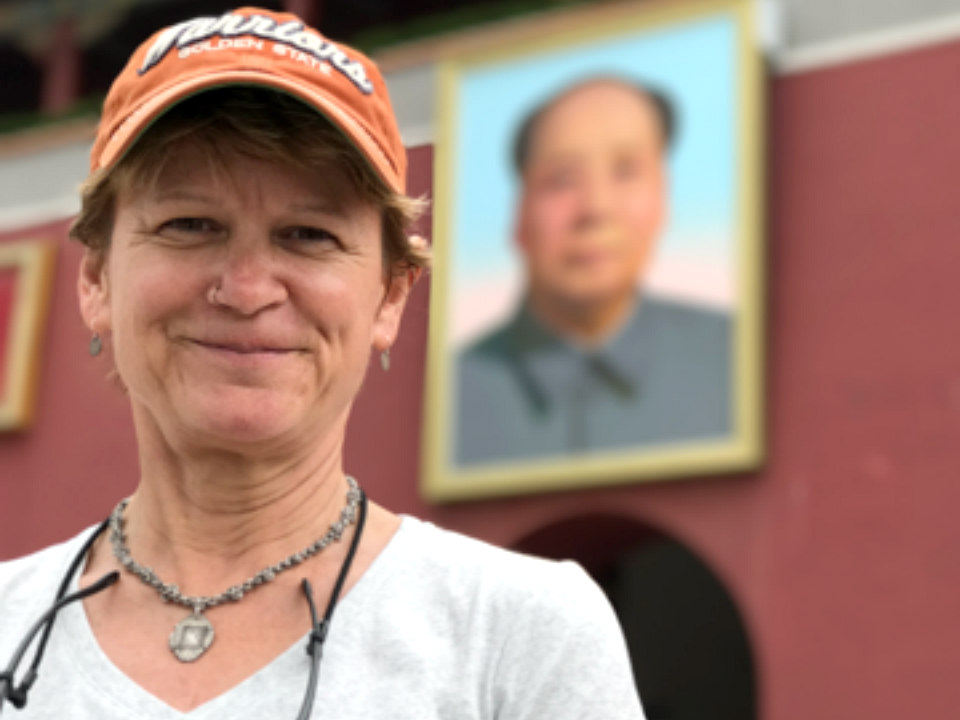 Monet Allard-Wilcox is the filmmaker behind Stilettos for Shanghai. For nearly 20 years, she's worked in ABC7's newsroom as a video editor and media manager. This is her first film.  
"Since I was a little kid," said Allard-Wilcox, "I've always wanted to shoot a feature-length documentary."
A chance conversation with a friend led Allard-Wilcox to pursue the project.
"My friend asked if I could imagine how much fun it'd be to do a documentary on the Sisters," Allard-Wilcox said. "It was like a kick to the gut. I needed to listen to that."
Having loved the Sisters from afar, the local filmmaker's interest in the drag nuns only grew as she researched the sisterhood and became friends with individual members.
"Doors just kept opening," she said, "and then I got an invitation to go with them to Shanghai."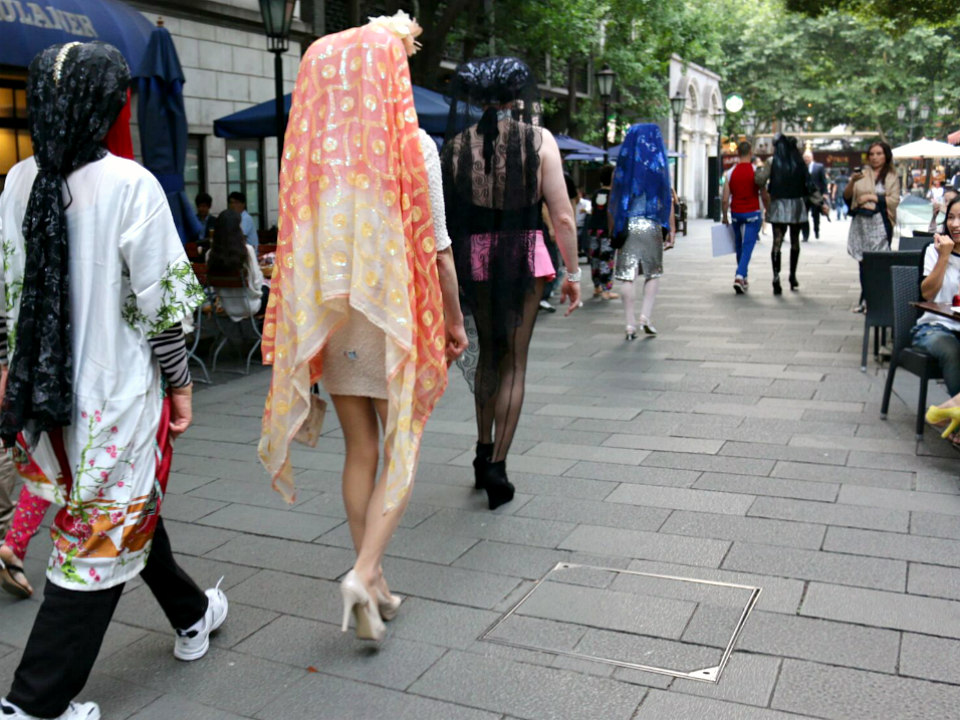 In 2014, a contingent of Sisters went to Shanghai as international ambassadors for the city's Pride festivities. While there, they attended events and talked about LGBTQ history, HIV/AIDS history and prevention, and more.
"Personally, going to China wasn't on my radar," said Sister Roma, who's celebrating her 30th year in the sisterhood. "But even though we were apprehensive, we knew we had to support the great work of Shanghai's Pride Committee and our LGBTQ global community and send a message of hope."
Sister Roma said that unlike other places she's visited in the West, the people of Shanghai were "curious and welcoming" and that "there was no judgment."
Allard-Wilcox said the people of Shanghai were genuinely intrigued by the troupe. They were greeted by hoards of admirers asking for impromptu photo ops.
"The interesting thing about China," Allard-Wilcox said, "is there is very little Western conservative religion in the country. The stumbling block they have is a family issue, with the one-child policy. Parents who hear their child is gay think they won't be able to pass on the family name."
(Note: The Chinese government started gradually lifting its one-child policy in 2015.)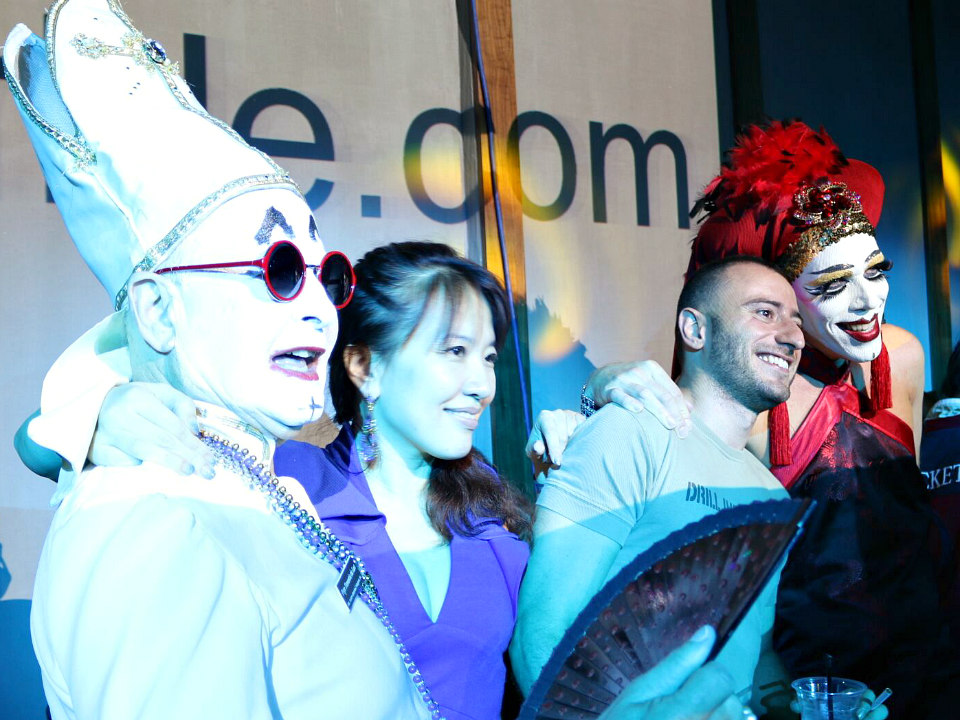 After spending nine days in Shanghai in 2014 to shoot the film, Allard-Wilcox returned to San Francisco to begin putting the documentary together, which she admitted was challenging.
"I've been an editor a long time," Allard-Wilcox said, "but the biggest hurdle for me to overcome was actually getting my butt in the seat to write and script it."
She said events in Chechnya earlier this year ultimately motivated her to stop collecting footage and to finish the film.
"That was my calling card," she said. "I had to act."
The completed film—which includes interviews with former state Senator Mark Leno and former Assemblyman Tom Ammiano discussing international anti-gay legislation (there are over 70 countries with anti-gay laws on the books)—also includes rare archive footage supplied by the Sisters depicting the early days of the Order.
In June, Allard-Wilcox traveled back to Shanghai for the film's premiere at Pride, which she said was both exciting and humbling.
She was quick, however, to also say that Monday will be a special night for the Sisters and for the larger LGBTQ community.
"The Sisters are effective because of their sense of humor," said Allard-Wilcox, "They shine a light on issues and get people to question their own behaviors. With humor, it's an easier pill to swallow."
Sister Roma is all about a good laugh, but she's also about making change. She said Monday's screening is one of the largest events she's helped to organize in recent memory.
"People are horrified and frustrated about what's happening right here in the States," Sister Roma said. "It feels like the pendulum is swinging back to the right, and it's unsettling. But what it's going to do is re-energize our community and get us back in the streets and bring out a whole new generation of activists."
"If there's one thing our community and allies knows how to do," she said, "is protest and fight for our rights and make change. That includes supporting organizations that support refugees [from anti-LGBTQ countries]."
Monday's event will be hosted at the Castro Theatre from 6-9pm. Tickets can be purchased online or at the door.