On Thursday morning, San Francisco Public Works director Mohammed Nuru and Supervisor Sandra Lee Fewer took to the streets of the Richmond to combat the area's litter problem.

Along with city workers and locals, officials walked along Geary from 18th to 25th Avenue as part of the city's Giant Sweep neighborhood outreach campaign, which focuses on cleaning streets and trash cans, abating graffiti, and installing cigarette-butt receptacles.
The stroll marked the fourth installment of the program.

For the past two weeks, Public Works' Outreach and Enforcement (OnE) team—along with representatives from Recology and SF Environment—has canvassed Geary to provide information on city codes and meet merchants.
Our Outreach & Enforcement team joins @SandraLeeFewer & @MrCleanSF on Geary in the Richmond District for merchant walk. @GiantSweep pic.twitter.com/pCBBmOUUX3

— SF Public Works (@sfpublicworks) August 31, 2017
Public Works crews also steam-cleaned trash cans, curb ramps and sidewalks. Additional work included removing graffiti on public properties—as well as a few private properties as a courtesy—and sprucing up tree basins to keep the heavily-trafficked corridor in good condition.
Efforts also focused on nighttime issues. A recent Recology audit reviewed trash can put-out and garbage service to ensure that all addresses were appropriately handling their refuse.
Additionally, teams inspected the separation of garbage and checked for overflowing bins. They also noted illegal dumping.
As part of these beautification efforts, the Urban Forestry team worked with local youth this summer to trim and beautify Geary's center median, filling tree wells with decomposed granite.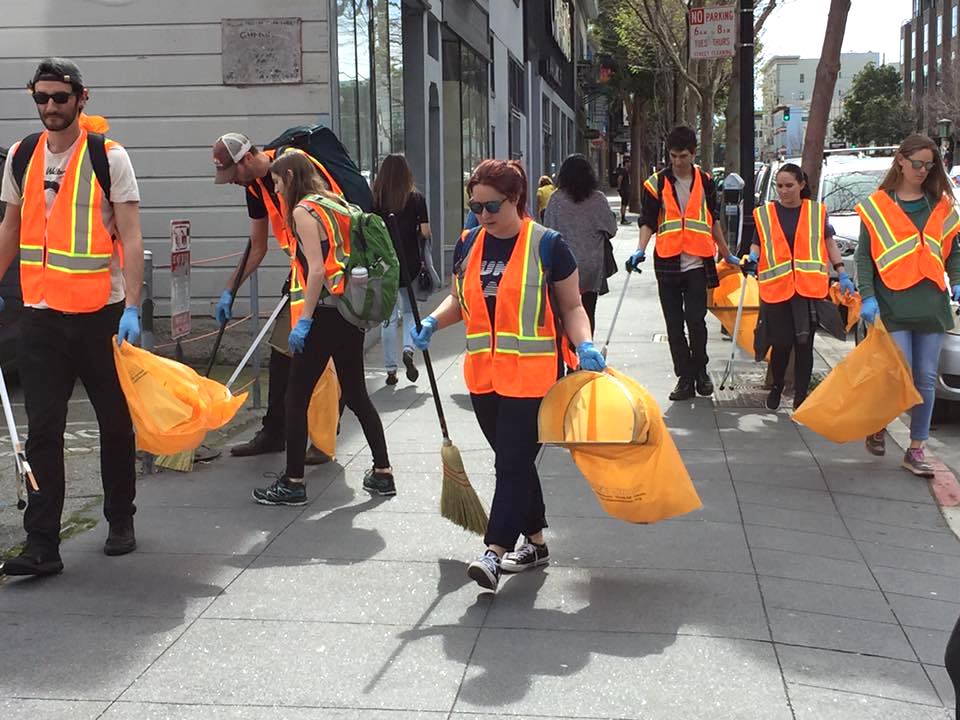 Giant Sweep started back in 2013, when Mayor Ed Lee partnered with the SF Giants to run a campaign that connects citizens, business, schools, and community groups in an effort to "create a culture of clean."
According to the initiative's website, the campaign has led to the collection of 1,930 bags of trash and racked up 182,293 hours of volunteer time.
"The Giant Sweep anti-litter campaign improves San Francisco neighborhoods," said Nuru.