Reviving a historic name, Iron Horse Cocktails has made its home at 25 Maiden Lane in the Financial District.
The current location of the bar was once part of the iconic Iron Horse Restaurant, which opened in 1954. During its heyday in the 1960s and '70s, San Francisco power players would mingle with Hollywood's brightest stars at the restaurant, the Chronicle reported.
"Frank Sinatra and Marilyn Monroe would come [to the restaurant]. Marilyn Monroe actually had a reception from one of her weddings here," owner Angela Voloshyna told us when we spoke to her at the new bar. "It has a lot of that San Francisco history."
Voloshyna—who also owns the nearby circus-themed bar Topsy's and Tenderloin club Playland—launched the bar on August 12th, after extensive renovations. "Almost everything in the bar is new," she said.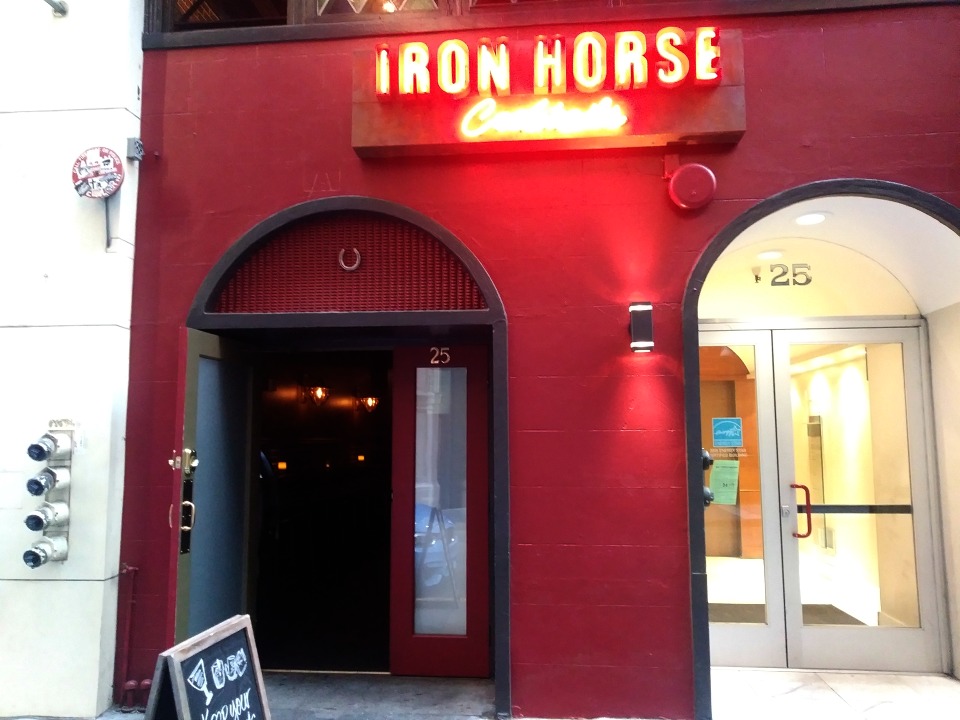 Voloshyna has changed the design from the style of the Romper Room, which resided in the space until it shuttered this last January.
An original window from the Iron Horse Restaurant has survived the renovations. "It's so distinct," Voloshyna said, "It has this old-timey speakeasy feel to it."
One of the more notable design additions to the bar is the expansive mural featuring a pastoral scene painted by artist Lexi Snyder, as well as a huge mirror mounted above the downstairs seating area.
"A lot of the work was do-it-yourself. We didn't hire any general contractors." said Voloshyna, who has lived in San Francisco for 15 years. "In the end, I got stuck on colors, and [designer] Michael Brannon came in and put the last parts together." 
Other than the time it took to get the renovation finished, Voloshyna said that the remodel went pretty smoothly.
"It was that thing where when you buy a new dress, you want to get new shoes and a new necklace. So I wanted to do more and more," she laughed. "Overall, I'm very happy with how it went." 
As the bar's name suggests, cocktails are the highlight of the menu, which Voloshyna created. Ranging from $10-12, the artistically presented drinks include the Lady Rose (vodka, rose syrup, citrus), the Fitzgerald (gin, lavender, citrus and flowers) and the Tiki Temple (rum, raspberry and vanilla). The cocktails can also be made with egg whites or an eggless aquafaba substitute.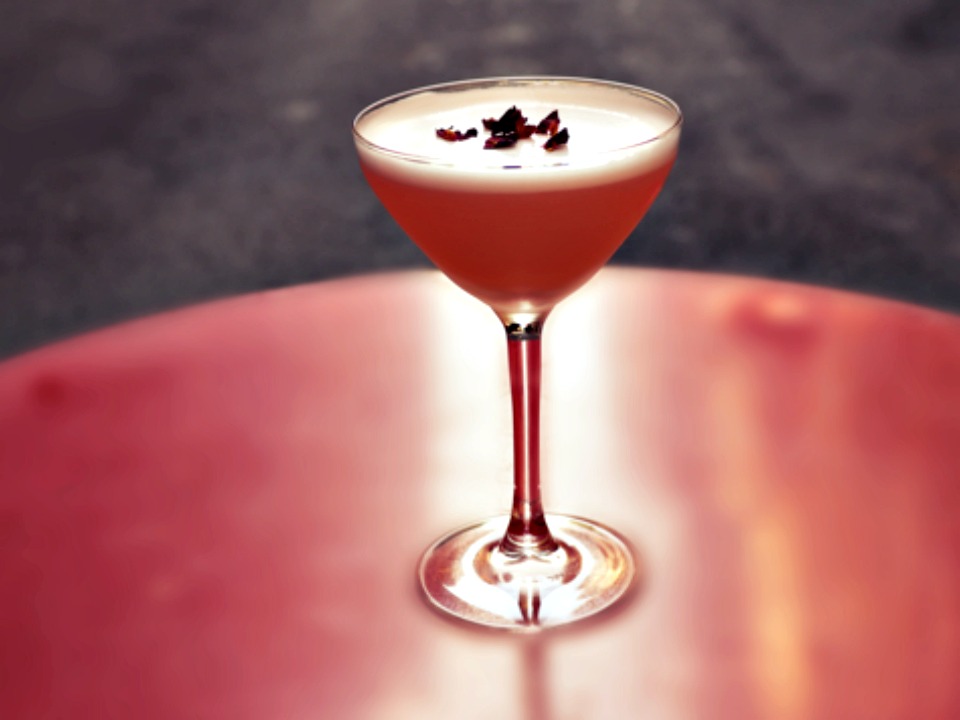 There are also several beers on tap, including local brews such as Magnolia's Kalifornia Kolsch, Trumer Pilsner, Almanac's Golden Gate Gose, Drake's and Lagunitas IPAs. Standards such as Shock Top, Guinness and Stella are also available. 
Voloshyna started out as a server and bartender before taking the leap into bar ownership. "I had a lot of great followers and great customers," she said. "I finally saved enough money to open Playland and then Topsy's."
She said that seeing her customers relaxing and enjoying themselves after work is one of the most rewarding parts of the Iron Horse. "I really like just talking to people and seeing them come back." Voloshyna explained.
For now, she will focus on Iron Horse. She plans to wait a couple of years before considering her next bar.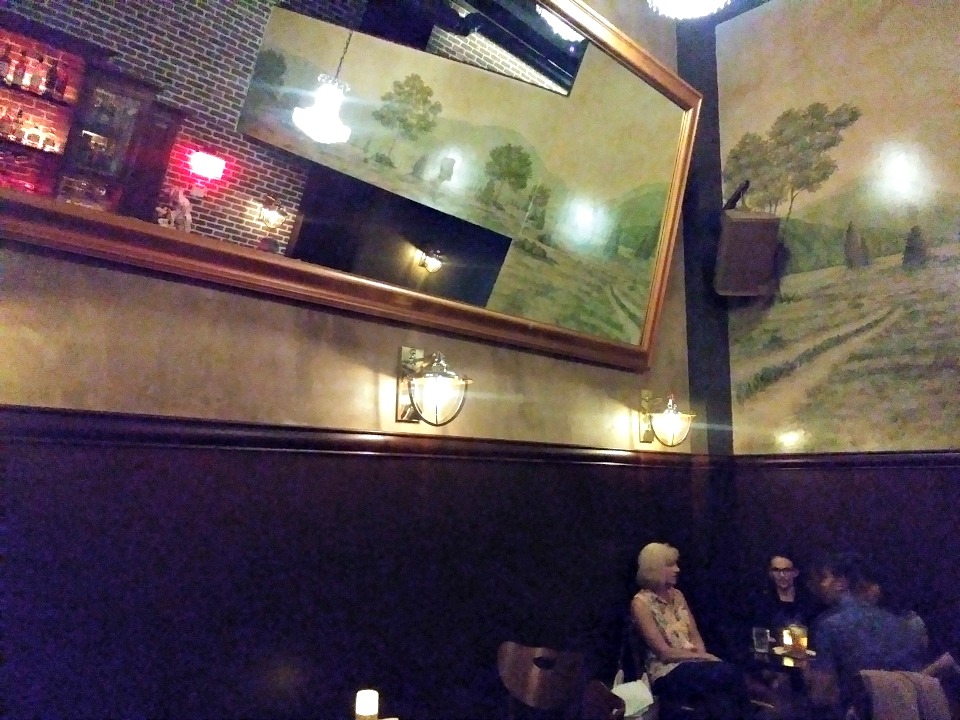 Iron Horse Cocktails is open six days a week from 4:30pm-2am, closed on Sundays. On Fridays and Saturdays, the bar tends to open closer to 3pm. Their daily happy hour runs from opening until 7pm.
The location is also open as Iron Horse Coffee Bar, 7:30am-5pm for coffee service.